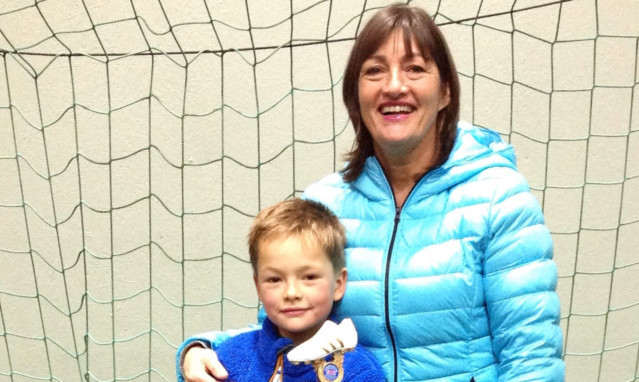 Kathleen McKechnie Skifjell was so relieved to see Scott return after thief drove away with her son in the car.
Amum feared the worst after her car was stolen with her eight year old son sound asleep in the back.
Kathleen McKechnie Skifjell told how a thief struck after she had stopped at a petrol station to buy a bottle of water leaving son Scott snoozing inside.
The mum-of-four, 53, failed to notice the man loitering around the station waiting for his chance. But when she leapt out of the car without locking it, he jumped in and sped off.
The incident happened in Norway, where Kathleen and her family, originally from Stirling, now live.
Kathleen, a cook, only became aware her Daewoo had vanished when she emerged from the filling station shop. Scared stiff, she called the police.
Divorcee Kathleen said the next hour was the longest of her life before she received a call to say Scott had been found safe.
She later learned the thief had woken up Scott before dropping him off at a remote house and telling him his mum was waiting there for him.
But when Scott knocked on the door, he discovered it was the home of a family who had no idea who he was. The couple then called the police.
Kathleen said: "We're just lucky this thief had a conscience.
"He was obviously an opportunist who just wanted my car and must have got the shock of his life when he found Scott sleeping in the back.
"Scott doesn't remember much until he was woken by the man after he pulled up outside the house. It was about 8pm and getting dark. Scott rang the doorbell and told the couple that a man had taken his mum's car.
"The couple quickly realised what was happening and called the police.
"It was the best news I've ever had. I was in shock. I was still down at the petrol station and they brought him there.
"He came out of the police car as if nothing had happened. I gave him the biggest hug ever. I couldn't believe I had him back."
Police later found the car abandoned and undamaged.
Kathleen's purse had been emptied and her mobile phone SIM card taken. Scott's schoolbag was also stolen.
Kathleen moved to Norway 23 years ago after she met her former husband while working as a chef on the North Sea oil rigs. She and her children Johann, 22, Anne, 19, Marie, 16 and Scott moved back to Scotland several years ago to live in Blair Drummond, near Stirling, for two years before moving back to Revetal, 55 miles south of Oslo.
Police said they had now arrested a man in connection with the incident.
A spokesman said he had told them it was not his intention to kidnap a child, but just to steal a car.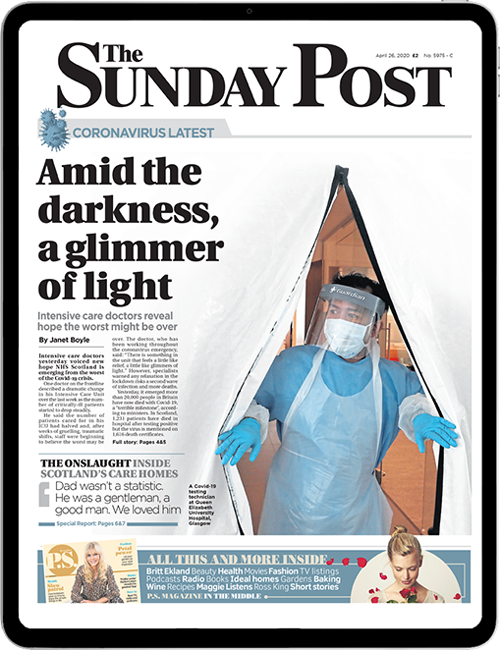 Enjoy the convenience of having The Sunday Post delivered as a digital ePaper straight to your smartphone, tablet or computer.
Subscribe for only £5.49 a month and enjoy all the benefits of the printed paper as a digital replica.
Subscribe