The struggle to afford food has affected a quarter of households where an NHS or social care worker lives and more than a fifth where teachers or teaching assistants live, according to a survey of 10,000 adults.
The research by the The Food Foundation comes as UK inflation shot up unexpectedly in February with vegetable shortages pushing food prices to their highest rate in more than 45 years.
Anna Taylor, executive director of the charity, said their figures show that "struggling to afford food is by no means confined to those out of work".
The findings are based on an online YouGov survey of 10,814 adults across the UK between January 31 and February 3.
People were considered to have experienced "food insecurity" if they were unable to afford or get access to food, meaning they were having smaller meals than usual or skipping meals, hungry but not eating or not eating for a whole day.
Responses showed that 25% of households in which NHS and social care workers live; 26% of households in which food sector workers – including supermarket workers – live; and 21% of households in which education sector workers live were affected.
The Food Foundation said it is calling on the Government to "take action to ensure no one in the UK has to suffer food insecurity by ensuring that minimum wage and benefit levels are set at values that take into account what is required for families to afford a healthy diet".
Ms Taylor said: "Many people doing important jobs are also suffering the stress and indignity of not knowing if their pay cheque will allow them to buy the bare essentials.
"Businesses must pull out all the stops to help their lower paid staff and the Government needs to seriously scrutinise why their policies are failing to protect struggling families from affording the basics and start setting some targets for reducing food insecurity levels, particularly amongst benefit claimants."
On Wednesday, the Office for National Statistics (ONS) revealed Consumer Prices Index (CPI) inflation rose to 10.4% in February from 10.1% in January, despite most economists expecting it to fall to 9.9% for last month.
The figures confirmed that the pressure of the cost of living crisis is not over for British households and businesses.
A Government spokesperson said: "We recognise the pressures of the rising cost of living, which is why we delivered £1,200 of direct payments to millions of households last year and will be providing a further £1,350 of support to the most vulnerable households in 2023-24. This is on top of an increase in benefits of 10.1% next month.
"In his recent Budget, the Chancellor announced an ambitious package to support Universal Credit claimants to move into work and increase their earnings, and as part of our commitment to make sure work pays, we will make the largest ever cash increase to the National Living Wage, with a full-time worker over the age of 23 seeing their annual earnings rise by over £1,600.
"We have also reached an agreement with health unions to offer more than a million NHS workers an additional pay rise."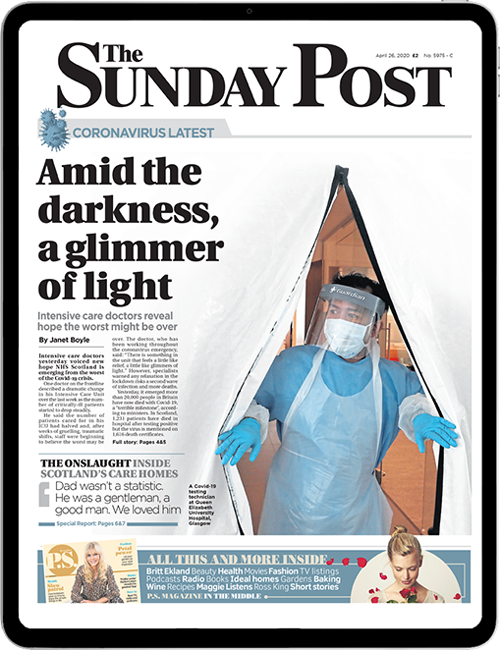 Enjoy the convenience of having The Sunday Post delivered as a digital ePaper straight to your smartphone, tablet or computer.
Subscribe for only £5.49 a month and enjoy all the benefits of the printed paper as a digital replica.
Subscribe