Neat agricultural fields have been transformed into a thriving wetland habitat following a three-year project to reconnect part of a river to its floodplain.
The work, at the National Trust's Holnicote Estate in Somerset, has seen a 1.2km stretch of the River Aller filled in to create a new seven-hectare area of wetland.
It is the first time this approach, named Stage 0 and pioneered in Oregon in the US, has been attempted on a main river at this scale in the UK.
More than 25,000 wetland trees including willow, bird cherry and black poplar were planted as part of preparations for the major work, with water voles rehomed to an adjacent area.
Fish and other aquatic species such as eel were temporarily removed during the work but have now started to move back into their home from up and downstream.
The main part of the work involved moving more than 4,000 tonnes of earth to fill the river channel and placing 700 tonnes of fallen timber harvested from the estate within the floodplain.
This provided an important "deadwood" habitat on which 40% of UK wildlife partially depends but which has mostly been lost.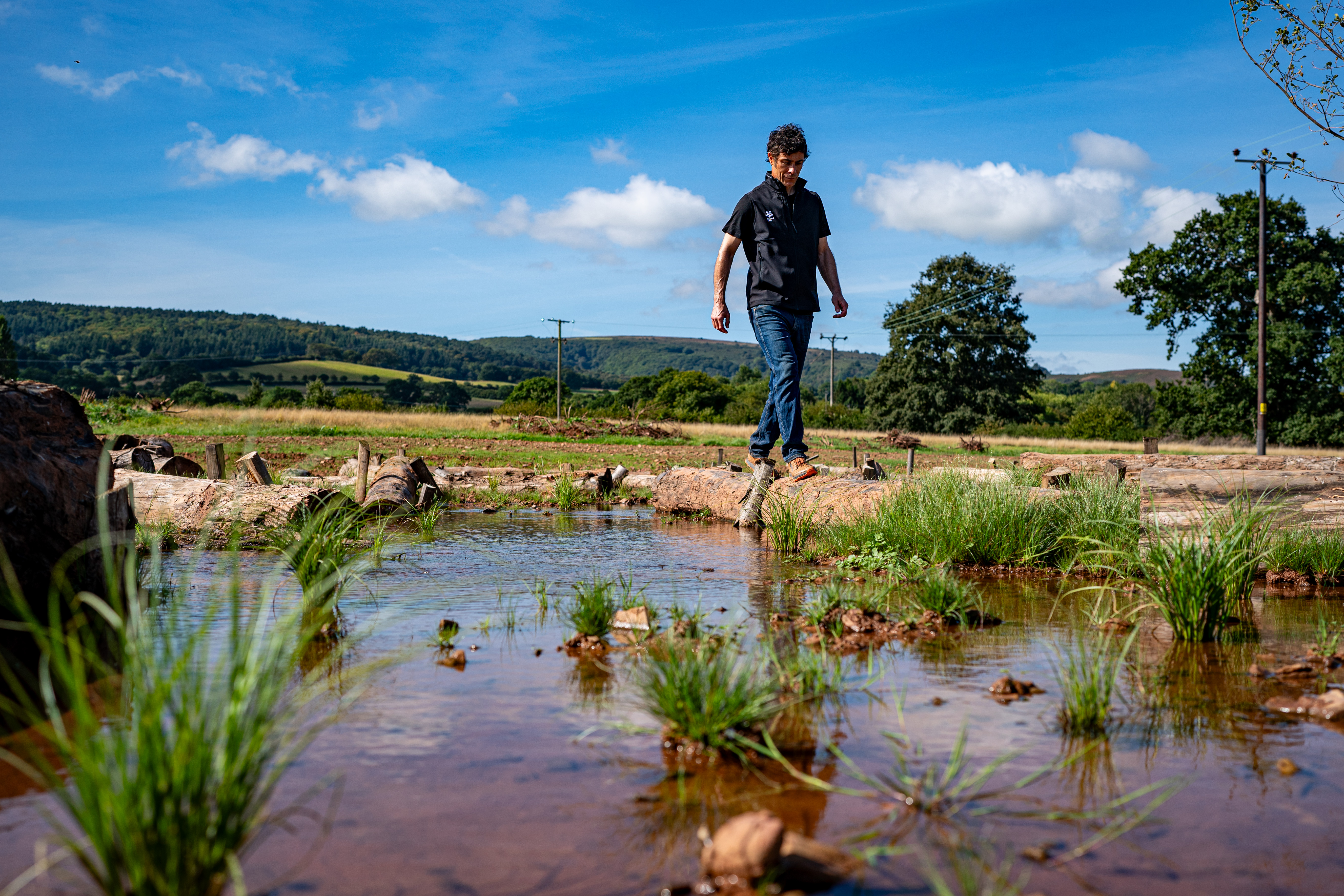 Once this was complete, the team sowed 250kg of floodplain wildflower seeds – such as wild carrot and meadowsweet – across the site to attract pollinators including bees and butterflies.
The work was finished at the end of July and a new landscape has begun to emerge as the river channel has connected to the floodplain, forming a complex waterscape with channels, pools, wetlands and marshes.
Ben Eardley, project manager for the National Trust, said: "At last the river can flow as it was always meant to.
"After years of research, planning and a successful pilot project, we can finally watch as the river evolves to find its own course, spilling out into the floodplain to create a rich mosaic of a wetland landscape.
"This is a hugely important moment – greatly increasing the health of our river catchments and helping them and the whole ecology of the wetlands recover and thrive.
"In the UK, we've sadly lost over 90% of our wetland habitat.
"They are vitally important and can be likened to rainforests in terms of their ability to store carbon, their diversity of wildlife and the food sources they offer and their cooling effect on the landscape.
"This wetland will also hold more water during floods or drought ensuring it's better able to cope with extreme weather events or changes in climate, helping local communities and protecting farm businesses.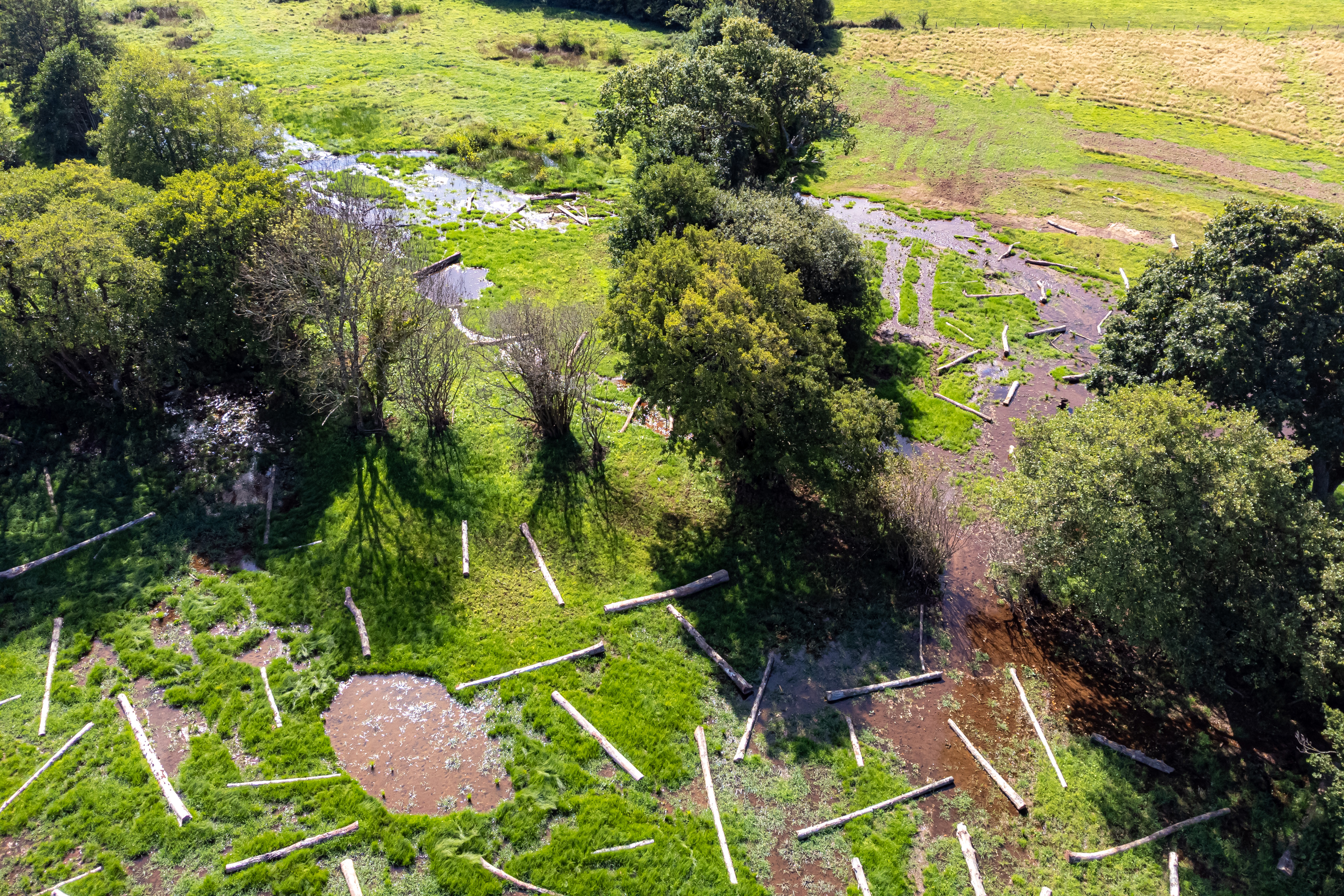 "It will also help improve the quality of the water by capturing and filtering the water as it runs through the landscape. Everything combined will rejuvenate the surrounding landscape. It's a win-win situation."
The Stage 0 river restoration approach aims to reverse centuries of historical drainage to develop rich refuges for nature that also benefit people.
At Holnicote, the new waterscape will help slow river flow and hold water to combat flooding and drought, as well as increasing the diversity of wildlife.
Such landscapes can store more carbon over time, with additional trees and scrub helping to create shade and wetter soils to result in a cooler microclimate.
The National Trust says 27 hectares of land will benefit with lowland meadow, wood pasture and wildflower meadows creating a more diverse and abundant place for water to be collected.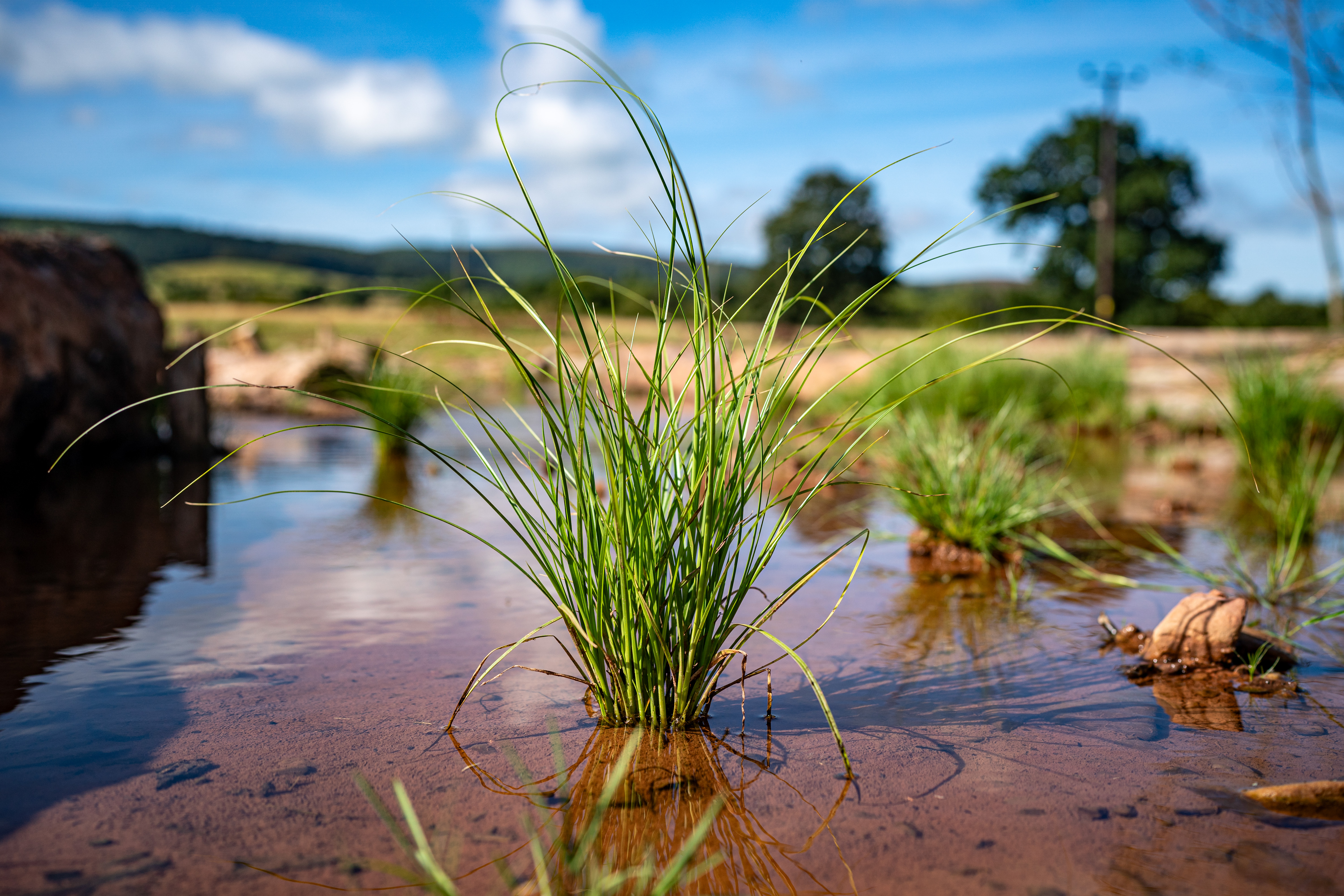 Birds such as house martin, wagtail and raptors, kestrels and buzzards, previously present at the site, have now been joined by others including egret and heron, as well as insects including dragonflies, and a large number of toads and frogs.
Mr Eardley added: "It's so heartening to see wildlife recover and recapture the site so quickly.
"When you think about just how much nature we've lost – it's projects such as these that make you realise how quickly we can make a difference and start to reverse the damage we've unwittingly caused our native wildlife, particularly over the last 70 years."
The project – part of the National Trust's Riverlands scheme – has received funding from the Interreg 2 Seas Co-Adapt programme, the Environment Agency, Somerset Rivers Authority, Green Recovery Challenge Fund, and Frugi.
It will be closely monitored to guide future floodplain reconnections in the UK and abroad.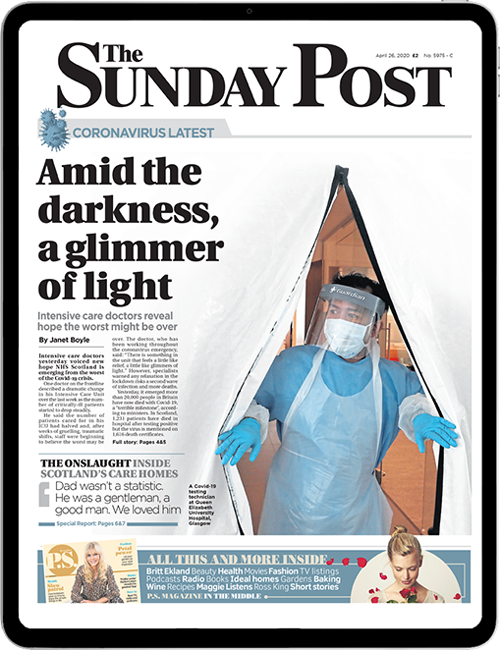 Enjoy the convenience of having The Sunday Post delivered as a digital ePaper straight to your smartphone, tablet or computer.
Subscribe for only £5.49 a month and enjoy all the benefits of the printed paper as a digital replica.
Subscribe