The number of adults living with their parents in England and Wales surged by 14.7% in a decade, census data shows.
In 2021, 4.9 million grown-up children were living with their parents, up from 4.2 million in 2011, with more than half of those aged 19 to 23 doing so.
The Office for National Statistics (ONS) said the coronavirus pandemic may have contributed to this "significant increase" by affecting people's place of usual residence on Census Day.
But it stressed that any such impact is likely to be marginal in relation to the underlying trends in living arrangements.
It published its findings on Thursday in the latest release of data from the 2021 Census.
The census, which is carried out every 10 years, was completed by more than 24 million households across England and Wales on March 21 2021.
Some 60.7% of 19-year-olds were still living at home, the highest proportion among non-dependent children, it said.
The proportion of adult children still living with their parents increased across all ages among 20- to 73-year-olds, with 24-year-olds accounting for the largest increase – 9.2%.
The survey also found that the number of people who stayed at a second parental address for more than 30 days a year was 1.1 million, 42.4% more than in 2011.
This included 5% of people aged under 18 – some 620,000 – in 2021, up from 3.3.% – 391,000 – in 2011.
And nearly a quarter of all couples living together were not married or in a civil partnership, an increase from 20.6% in 2011 to 24.3% in 2021.
Steve Smallwood, demography topic lead at ONS, said: "Today's census data gives us a more detailed understanding of patterns in living arrangements across the generations in England and Wales and how these have changed over the last decade.
"We can see that there has been a significant increase in grown-up children living with their parents, with over half of those aged 19 to 23 doing so.
"This may reflect an overall increase in age at life milestones, including moving out of home, along with the impact of the pandemic on people's living arrangements.
"We can also see that nearly a quarter of all couples who live together are not married or in a civil partnership, an increase since 2011."
The census also found that the proportion of people aged between 16 and 49 who live alone has decreased from 9.5% in 2011 to 8.5% in 2021.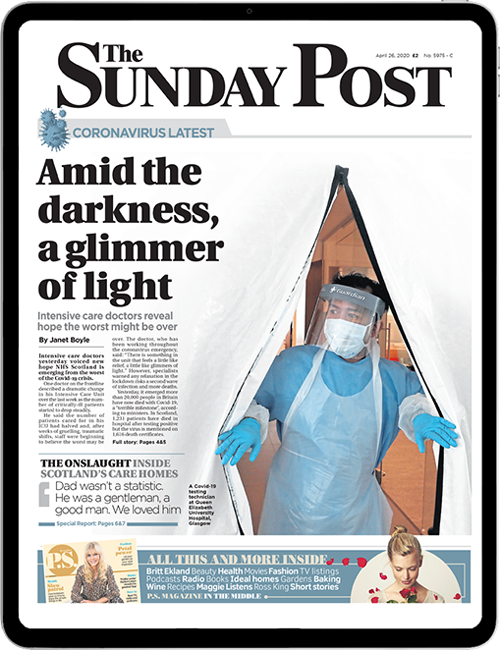 Enjoy the convenience of having The Sunday Post delivered as a digital ePaper straight to your smartphone, tablet or computer.
Subscribe for only £5.49 a month and enjoy all the benefits of the printed paper as a digital replica.
Subscribe