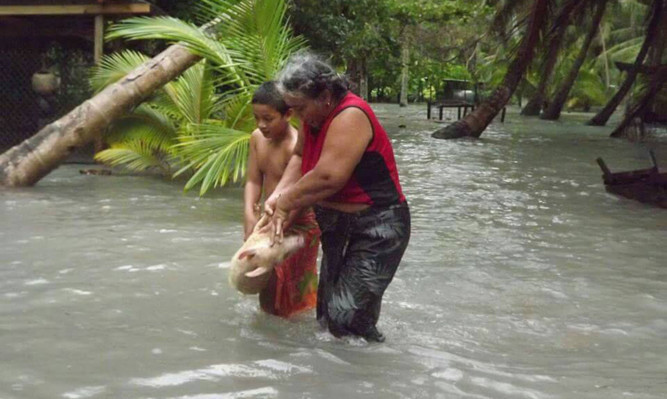 A shocked Scot has spoken of her lucky escape from a deadly tropical cyclone.
Dozens of people are feared dead after Cyclone Pam tore through the Vanuatu islands in the South Pacific Ocean with winds of up to 155mph.
Speaking to The Sunday Post, expat Maggie Crawford, 50, who is originally from Blackburn in West Lothian, said she'd had a "lucky escape" when the cyclone hit.
"It's the biggest cyclone ever to hit the South Pacific and people are saying there are 60 people unaccounted for, although that is just rumour at the moment," she said.
"It has cut off the roads, everywhere is flooded and there is no internet or power."
Maggie runs Vanuatu Big Blue Scuba-Diving with New Zealand husband Mike at the capital of Port Vila on the highly-populated island of Efate which was directly in the path of the cyclone.
The capital's streets were yesterday littered with roofs blown from homes, uprooted trees and downed power lines.
There have been reports of entire villages being destroyed in more remote areas.
"Our house survived," said Maggie.
"We didn't lose our roof, but there is a lot of flooding. I would imagine it will be pretty bad for everyone."
The Foreign Office said it is working to establish whether any British nationals were affected by the disaster.
A spokesman added: "We stand ready to offer consular assistance."
The UK will donate up to £2 million towards relief as Prime Minister David Cameron sent a message of support to the victims.
He said: "My thoughts are with those affected by Cyclone Pam. We have offered immediate support to Vanuatu."
Oxfam's executive director Helen Szoke said the agency was deeply concerned for people in Vanuatu's remote outer islands.
She said: "It's becoming increasingly clear we are now dealing with a worst-case scenario."
The charity said there is "real concern" of a high death toll, with more than 250,000 people at risk from the cyclone.
Unicef New Zealand director Vivien Maidaborn said: "While it is too early to say for certain, early reports indicate this weather disaster could potentially be one of the worst in Pacific history."
Located about a quarter of the way from Australia to Hawaii, Vanuatu has a population of 267,000 spread over its 65 islands.
About 47,000 people live in Port Vila alone.
The president of Vanuatu, Baldwin Lonsdale, was attending the World Conference on Disaster Risk and Reduction in Japan when the cyclone hit.
"I appeal on behalf of the government and the people to give a helping hand in this disaster," he said.
The UK's Department for International Development said "up to £1 million" will be made immediately available to UN organisations and international aid agencies already working in the region.
An additional £1 million will be made available through the UK's Rapid Response Facility, which provides emergency support via pre-approved organisations in the event of an international humanitarian disaster.
A spokesman said: "Our support will ensure relief agencies can provide temporary shelters, protect vulnerable people, especially women and children, and provide emergency supplies as the country responds to this emergency."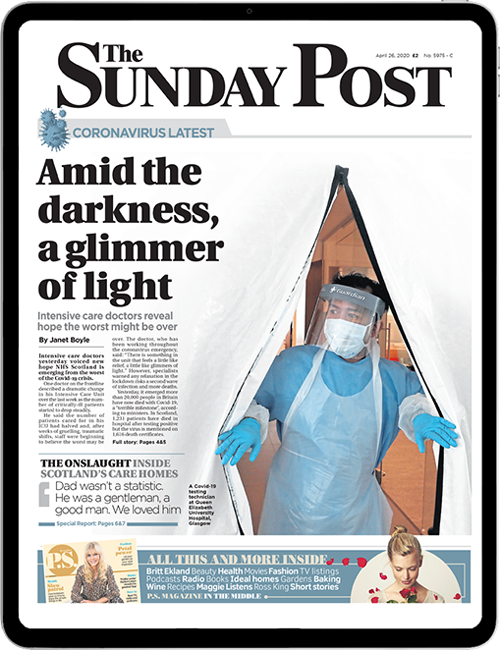 Enjoy the convenience of having The Sunday Post delivered as a digital ePaper straight to your smartphone, tablet or computer.
Subscribe for only £5.49 a month and enjoy all the benefits of the printed paper as a digital replica.
Subscribe