A pilot says he faces bankruptcy if budget airline Ryanair sues him for allegedly libelling the company on an online forum.
Father-of-three Ray Quigley, who has flown commercial planes for nearly two decades, fears he may have to sell his house to meet the cost of defending the action.
Ryanair is suing about a dozen pilots for questioning the Irish firm's safety on the Professional Pilots Rumour Network (Pprune) forum.
Ryanair described by regulators as among the safest airlines in Europe is due to launch the legal action in Dublin's High Court on October 14.
Mr Quigley, who posted under the pseudonym Silverhawk, has been told the cost of defending it will be around £35,000 a figure which will spiral if he loses.
Greenock-born Mr Quigley, who now lives in Lytham St Annes, insists he will defend the libel action.
But he said: "They could bankrupt me. The settlement could easily be into six figures.
"I would have to sell the house with the money going to Ryanair."
Speaking from Brisbane, Australia, where he has been training, Mr Quigley revealed the airline had offered to withdraw the libel action if he made a public apology drafted by the company and removed his comments from the website.
Mr Quigley said Ryanair had also requested a charity donation, though had not said how much was expected to be donated.
The married 49-year-old pilot said: "I cannot do that because there was no monetary value quoted.
"They have now instructed their solicitors to proceed to court.
"As I understand it, if I fail to appear at court on the 14th, the judge will be able to find in Ryanair's favour.
"I will be there to defend myself."
Mr Quigley, a pilot for more than 17 years, has previously worked for Ryanair but now flies for Jet2.
Last month, Ryanair dismissed one of its longest-serving pilots for gross misconduct following alleged safety and fuel concerns at the budget airline.
John Goss was sacked with "immediate effect" and the airline issued legal proceedings against him after he appeared in a documentary about its safety policy.
Captain Goss had previously received a warning from Ryanair after he gave a newspaper interview.
However, the Irish Airline Authority (IAA) has denied all the allegations made about Ryanair's safety in a Channel 4 Dispatches documentary.
The authority said Ryanair has always complied with safety requirements.
The Irish airline has now tracked down pilots, including Mr Quigley, it accuses of libel after the PPRuNe website revealed their internet addresses.
It is also taking legal action against national newspapers which reported on the findings of a survey which appeared in the documentary.
Earlier this month the Irish Daily Mail and its sister website MailOnline made an out of court settlement.
Barry Sheerman MP, chairman of the Parliamentary Advisory Council for Transport Safety, said he had written to the UK Civil Aviation Authority raising his own concerns.
However chief executive Dame Deirdre Hutton replied that, despite Ryanair operating from most UK airports, it was safety checked by the IAA.
"They have made it clear they have no concerns about Ryanair's safety," she said.
Mr Sheerman said: "I will use my Parliamentary privilege to allow a frank discussion of these concerns in the House of Commons."
A Ryanair spokesman said the company could not comment on pending legal cases.
She said: "The IAA has already confirmed that Ryanair's safety is 'on a par with the safest airlines in Europe' and that the claims made on the Channel 4 programme are false."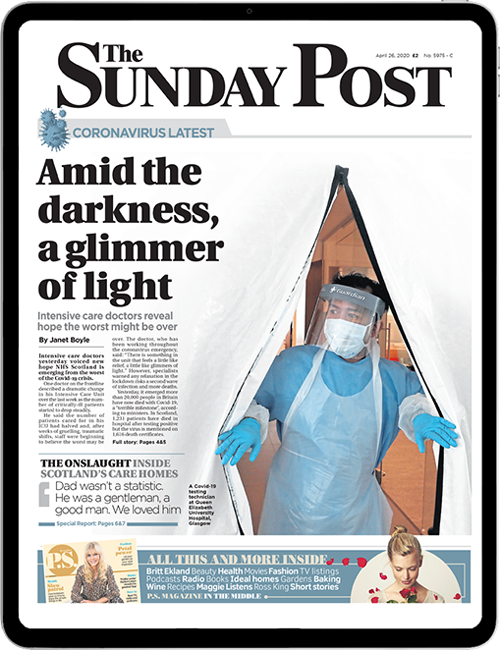 Enjoy the convenience of having The Sunday Post delivered as a digital ePaper straight to your smartphone, tablet or computer.
Subscribe for only £5.49 a month and enjoy all the benefits of the printed paper as a digital replica.
Subscribe