The UK's air traffic control (ATC) system is the worst in Europe, the boss of Ryanair has claimed.
Michael O'Leary made the comment as he launched a tirade calling for National Air Traffic Services (Nats) chief executive Martin Rolfe to be sacked.
Ryanair was among the airlines affected when a Nats technical glitch caused major disruption across UK airports on August 28.
The ATC provider has also repeatedly suffered problems at Gatwick, which it attributed to staff shortages in the control tower.
At a press conference in the City of London, Mr O'Leary said: "The UK ATC network is by far and away the least productive, most inefficient of the European ATCs."
He accused Mr Rolfe of "piss poor performance", and claimed he is "incompetent and should be sacked".
He added: "How he continues to get away with it is a mystery to us."
Mr O'Leary suggested that Nats "isn't understaffed", but employs many controllers who "just don't show up to work.".
He said: "The only time we have significant Nats capacity shortages are on a Saturday morning or the day after England play a football match, and then miraculously they're short staffed.
On Monday, Nats said 30% of its Gatwick control tower staff were unavailable for "a variety of medical reasons including Covid", leading to the airport capping the number of flights that can operate.
Mr O'Leary described this as "the latest in a long line of excuses", adding: "I don't believe it's Covid sickness, it's just more Nats mismanagement".
He suggested the company should be able to cope with the reduction in available workers by using overtime.
"It's not like leprosy has riddled the building," he commented.
Ryanair said it would not be cancelling any of its flights at Gatwick due to the cap.
Mr O'Leary claimed airlines "don't need that much ATC any more" as modern aircraft "talk to each other".
He added: "The plane does it all automatically now.
"Generally the people in the tower at Gatwick just get in the way."
In July, Ryanair withdrew from an aviation strategy group established by the UK Government.
On Wednesday, Mr O'Leary said one of the first questions Ryanair asked at the Aviation Council was what are Nats doing to ensure they have enough staff.
He said aviation minister Baroness Vere "assured us that Martin Rolfe was on the job".
Nats previously said it is "working in line" with a staffing plan agreed with Gatwick bosses when it took over the provision of ATC services at the airport in October 2022, which includes training further controllers.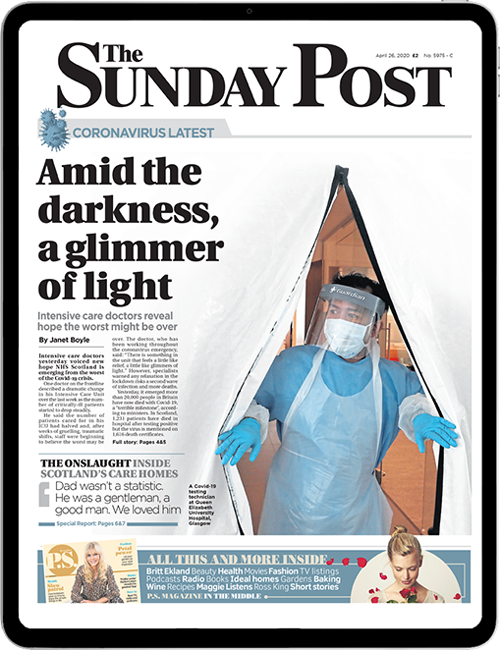 Enjoy the convenience of having The Sunday Post delivered as a digital ePaper straight to your smartphone, tablet or computer.
Subscribe for only £5.49 a month and enjoy all the benefits of the printed paper as a digital replica.
Subscribe