Russell Brand jokes about raping a woman in a video that has been deleted from YouTube as the actor and comedian faces allegations of sexual assault.
The 48-year-old comedian and actor has been accused of rape, assault and emotional abuse between 2006 and 2013, when he was at the height of his fame working for the BBC, Channel 4 and starring in Hollywood films.
Downing Street has described the allegations, made by four different women, as "very serious and concerning".
Brand vehemently denies the allegations, which also include claims of controlling, abusive and predatory behaviour.
In a video of a recording of Richard Herring's Leicester Square Theatre Podcast in 2013, published by MailOnline, Brand can be seen saying: "It's not my extremism that I need to protect, it's my mundanity.
"I'm just a bloke from Essex, from a single-parent family, that is a pretty comprehensive show-off."
After a pause, he adds: "Oh and also I raped someone once.
"I killed her after, she'll never tell."
The audience can be heard laughing, while Herring shakes his head and chuckles.
The video can no longer be found on Herring's YouTube channel.
A joint investigation by The Times, the Sunday Times and Channel 4's Dispatches includes allegations Brand assaulted one of the women when she was a 16-year-old schoolgirl.
She has accused Brand of "grooming her", encouraging her to save his number in her phone under another name and coaching her on how to lie to her parents so she could see him.
In the same deleted video from the podcast recording Brand joked about the ancient Greeks having sex with children while creating mathematics, saying: "They didn't mind it.
"And they was clever, coming up with triangles every few seconds.
"'I've done another triangle. I'm f****** a little kid. This is great. F*** the kid with the triangle! Hey, that's too much. I took it too far.'"
Another of the women claims Brand raped her against a wall in his home in Los Angeles.
In a video posted online on Friday night before the first allegations were published, Brand said he has been "promiscuous" but that all of his relationships have been "consensual".
The BBC, Channel 4 and Banijay UK, which bought Endemol, the company commissioned by Channel 4 to produce the Big Brother spin-off shows Brand hosted, have all launched investigations into Brand's behaviour while he was working on their programmes.
Prime Minister Rishi Sunak's official spokesman said: "These are very serious and concerning allegations.
"The Met Police has asked anyone who believes they have been a victim of a sexual assault to come forward to speak to officers.
"As the Foreign Secretary said over the weekend, people should feel able to raise concerns where they have them and know they will be treated seriously and treated with sensitivity.
"The Prime Minister has been clear there should never be any space for harassment, regardless of where it is found."
Downing Street urged the BBC and Channel 4 to set out the results of their investigations into Brand "transparently".
The No 10 spokesman said: "It's right that this is looked into and I think both of the broadcasters have said they would investigate, and that is the right step.
"I'm not going to prejudge that, it will be for them to set out what they find and do so transparently."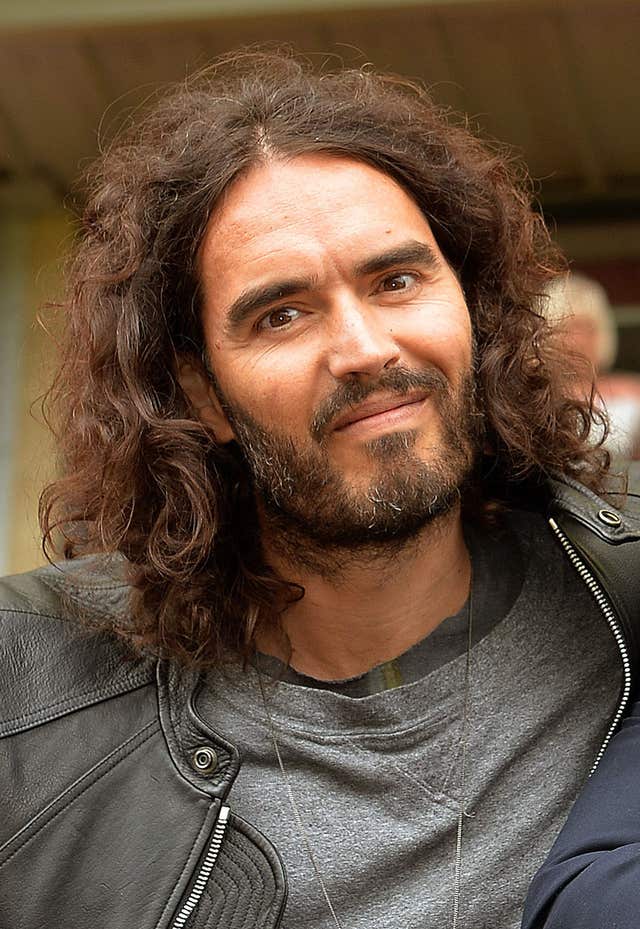 Culture Secretary Lucy Frazer is expected to speak to broadcasters about their investigations into Brand at the first available opportunity.
It is understood she will seek assurances that their inquiries will be carried out thoroughly and transparently.
The BBC has said it is "urgently looking into the issues raised" while Brand worked on BBC radio programmes between 2006 and 2008.
In recent years Brand has forged a new path as a wellness influencer and host of a YouTube show but Downing Street declined to urge broadcasters and streaming platforms such as YouTube and Netflix to take down his output.
The Prime Minister's official spokesman said: "It's a decision for all broadcasters to consider the right approach in light of these very serious allegations.
"They are deeply concerning, they need to be investigated.
"But I'm not going to dictate the actions of broadcasters or streaming services."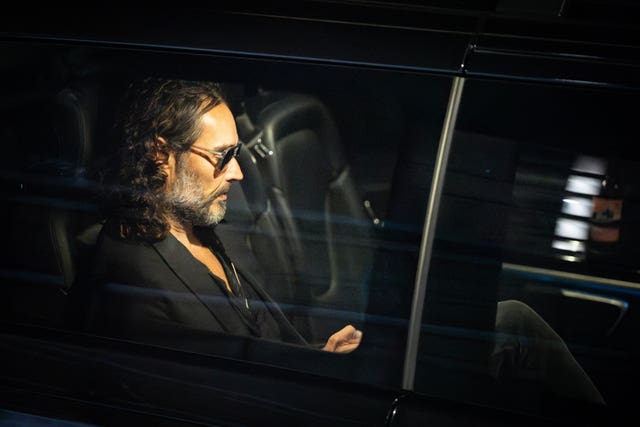 Channel 4 announced it is carrying out "its own internal investigation" following the allegations and the broadcaster has removed content featuring Brand from its streaming service while it looks into the claims.
"We will be writing to all our current suppliers reminding them of their responsibilities under our Code of Conduct, as we are committed to ensuring our industry has safe, inclusive and professional working environments," a Channel 4 statement added.
It comes after Brand was accused of pursuing audience members for sex while presenting Big Brother spin-off shows EFourum and Big Brother's Big Mouth on Channel 4.
A researcher claimed concerns about Brand's behaviour were reported to production managers at Endemol, the company commissioned by Channel 4 to produce the programmes in 2004 and 2005, but were dismissed.
Banijay UK, which bought Endemol in 2020, later announced it has launched an "urgent internal investigation" and encouraged "anybody who feels that they were affected by Brand's behaviour" to come forward.
The Metropolitan Police said they will speak to The Sunday Times and Channel 4 to ensure "any victims of crime who they have spoken with are aware of how they may report any criminal allegations to police".
A spokesman for the Los Angeles Police Department (LAPD) told the PA news agency they do not have an open investigation into Brand, and another confirmed there have been no arrests following two allegations concerning claims that are said to have happened in the US.
Meanwhile, questions are now being asked about whether TV chiefs were aware of any concerns about Brand's behaviour while working on their programmes.
Caroline Dinenage, chairwoman of the Commons Culture, Media, and Sport Committee, told Times Radio there may be a "full-on inquiry" into the culture of "open secrets" in the TV industry and behaviour of media "giants".
She said TV executives could be invited to give evidence in front of the select committee, adding: "We're going to be writing to the TV companies and asking them to set out the process for the inquiries that they're making, and we need a kind of sense of timelines on this.
"But we're not ruling out inviting them in to give evidence to the select committee if we don't feel that we're getting a satisfactory response."
In a video statement posted online ahead of the publication of the claims, Brand said he was facing a "litany of extremely egregious and aggressive attacks".
"Amidst this litany of astonishing, rather baroque attacks are some very serious allegations that I absolutely refute," he said.
As Dispatches aired on Saturday evening, Brand performed a sold-out comedy gig at the Troubadour Wembley Park Theatre in north-west London as part of his Russell Brand Bipolarisation tour.
He is scheduled to perform at three more venues in September, including a show at the Theatre Royal in Windsor on Tuesday, The Pavilions in Plymouth on Friday, and The Civic At The Halls in Wolverhampton next Thursday.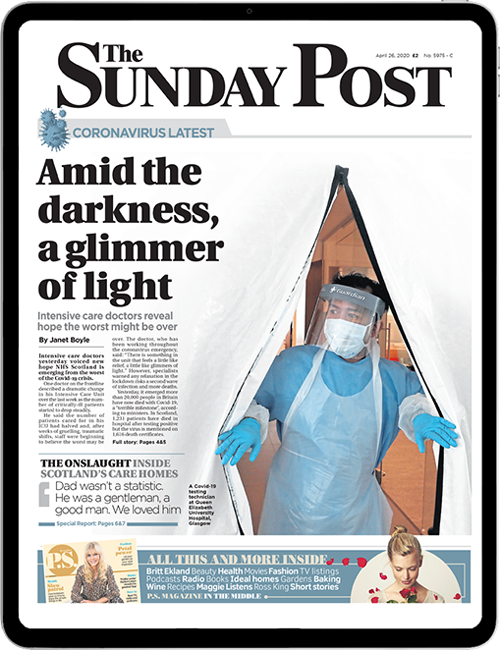 Enjoy the convenience of having The Sunday Post delivered as a digital ePaper straight to your smartphone, tablet or computer.
Subscribe for only £5.49 a month and enjoy all the benefits of the printed paper as a digital replica.
Subscribe