Starting with two small Australian newspapers, Rupert Murdoch built a media empire that spanned the globe.
Through a combination of risk-taking, ruthlessness, a willingness to play the long game and a keen gut instinct, he became a dominant presence in newspapers, TV, films, books and the internet worldwide.
As a result, Mr Murdoch gained significant political influence, which he used to bolster his business interests and – on occasion – to prod governments in the direction he favoured.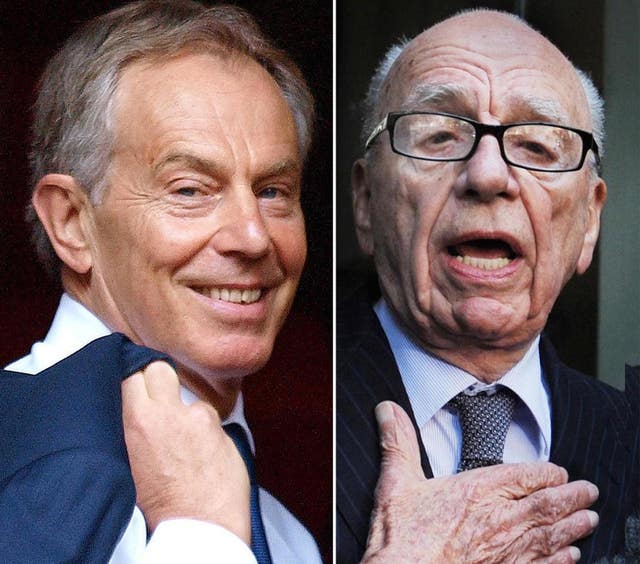 Ambitious politicians such as Tony Blair courted his support, believing the backing of his papers could mean the difference between winning and losing elections.
Mr Murdoch's critics accused him of dragging down media standards and abusing his power, but even they had to admit he was committed to investing in journalism.
In the UK alone he poured millions of pounds into his newspapers – The Times, The Sunday Times, The Sun and the News of the World – and his Sky satellite television network.
He repeatedly employed the strategy of taking tabloid papers, turning them into money-spinners, then using the profits to prop up more prestigious but less lucrative projects.
Mr Murdoch twice transformed Britain's media landscape, first by breaking the dominance of the print unions in the mid-1980s and then by developing hugely successful multi-channel pay TV.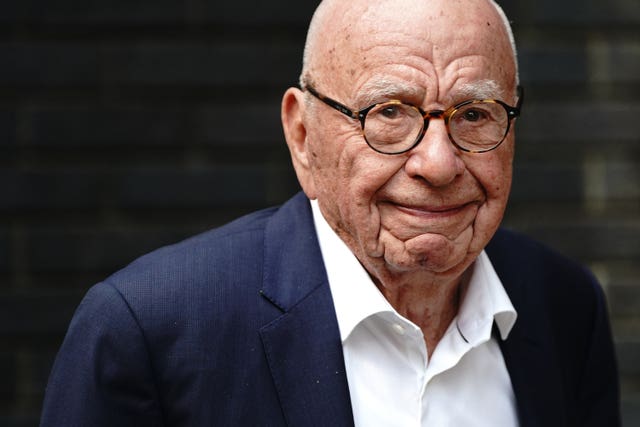 But his influence stretched far wider, taking in leading American papers and television stations, Star TV in Asia, and the MySpace website.
His acquisition of the prestigious Wall Street Journal in 2007 was hailed as a major coup in the face of opposition from significant sections of the US media establishment.
And the tycoon's announcement in 2009 that his newspapers would go against the consensus and start charging people to read them online was regarded by some as a bold move that could save quality journalism from extinction.
Ink flowed through Keith Rupert Murdoch's veins from an early age.
He was born in Melbourne, Australia, on March 11 1931 to leading Australian newspaper proprietor Sir Keith Murdoch.
Mr Murdoch was educated at Geelong Grammar, one of Australia's most prestigious private schools, and Oxford University's Worcester College, before working as a reporter and sub-editor on the Daily Express in London.
He returned to Australia when his father died in 1952, leaving him the Adelaide News and Sunday Mail.
The tireless entrepreneur used the two titles as a springboard, building up their circulation and profits so he could buy up other papers, start new ones and move into TV and radio.
By the time he was 33, he had established Australia's first national newspaper, The Australian, and owned other titles including the Daily Mirror and Sunday Mirror in Sydney, the Sunday Truth in Brisbane, the Sunday Times in Perth and the News in Darwin.
He was also chairman of the Southern Television Corporation and owned two radio stations.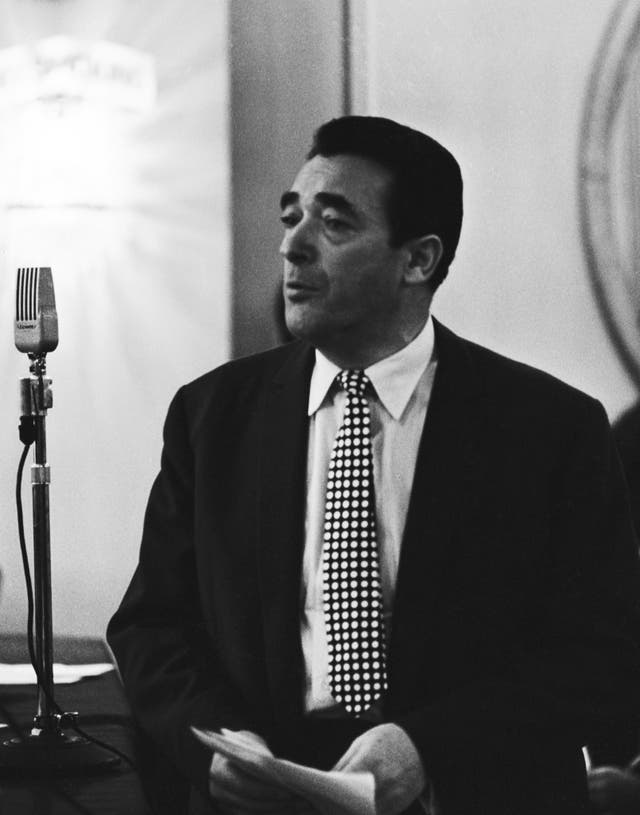 Mr Murdoch's first foray into the competitive British media scene came in 1969 after he was asked to help fight off Robert Maxwell's bid for control of the UK's top-selling paper, the News of the World.
This endeavour was successful and Mr Murdoch ended up owning 40% of shares in the Sunday tabloid. He soon bought up another 11% to become the controlling shareholder.
Later that year the Australian magnate bought The Sun, which was then dying on its feet, for the giveaway price of £250,000.
With his acute commercial acumen, and generous dollops of humour, sex and sport, Mr Murdoch transformed the ailing paper into one of the most popular and profitable tabloids in history.
The Sun rapidly put on sales and, under the editorship of Kelvin MacKenzie, from 1981 to 1994, it became the most talked-about paper in Britain.
Its headlines became famous, from the self-explanatory "Freddie Starr Ate My Hamster" to "Gotcha", when the Argentine cruiser Belgrano was torpedoed during the Falklands War, and "It's Paddy Pantsdown", a reference to former Liberal Democrat leader Paddy Ashdown's extramarital affair.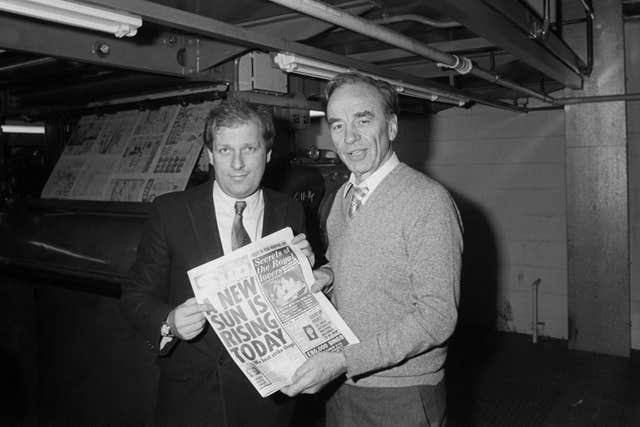 Some politicians used the term "Sun readers" as an insult – until they realised they were insulting 14 million potential voters.
The front page headline "It's The Sun Wot Won It" after the Tories defeated Labour at the 1992 general election has been debated ever since, but at the very least it summed up the paper's bullish self-confidence.
Mr Murdoch acquired a slice of the British establishment when he bought The Times and The Sunday Times in 1981. He added the now-defunct Today newspaper to his growing empire in 1987.
One of his most adventurous gambles was to move production of his London newspapers from their long-standing home in Fleet Street to Wapping in the East End.
Mr Murdoch negotiated with the print unions for some six years without success before staging an astonishing secret moonlight flit to the new plant at Wapping in January 1986.
His action provoked violent industrial action for a year and led to a Labour Party boycott of his papers.
Some of his journalists refused to work at "Fortress" Wapping, so named because it was surrounded by barbed wire and security cameras.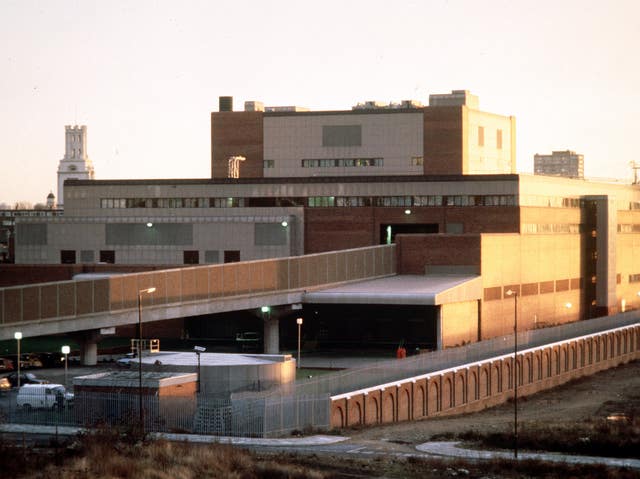 For months, the remaining employees had to be bussed in and out of the plant in vehicles with blackened windows as union pickets hurled abuse at them.
Mr Murdoch eventually won the fight, bringing up-to-date computer technology into the British newspaper industry and paving the way for the launch of The Independent in 1986.
In 1989 the entrepreneur launched Sky satellite TV, then offering just four channels, which merged with the rival British Satellite Broadcasting the next year to form BSkyB.
BSkyB proved a huge success, expanding to offer hundreds of channels and making large profits from subscribers drawn by popular offerings such as exclusive live Premier League football matches.
Mr Murdoch first entered the US media market in 1973 with the purchase of two papers in San Antonio, Texas.
His American ventures went on to include a new weekly tabloid, the National Star, as well as the New York Post, the Chicago Sun-Times, Village Voice and New York magazine.
Having taken US citizenship in 1985 to comply with the country's media ownership laws, he built Fox TV into one of America's major broadcast networks.
His media interests spread beyond the English-speaking world, growing to include Sky Italia, Sky Deutschland and Asia's Star TV.
Mr Murdoch was a hands-on proprietor, frequently telling his editors how their papers should be organised and laid out.
He admitted to a British parliamentary inquiry in 2007 that he exercised editorial control at The Sun and the News of the World over "major issues" – such as who to back in a general election and policy on Europe – but insisted he never interfered with the lines taken by The Times and The Sunday Times.
Mr Murdoch also became famed for his plain-speaking defence of the way he ran his businesses.
When he was accused of lowering newspaper standards, he said he was reviving the newspaper-reading habit among millions of working-class people who had abandoned papers for TV.
When the UK's Press Council censured him for publishing the memoirs of Christine Keeler, the call-girl at the centre of the John Profumo scandal, he retorted: "If the Press Council is going to behave like an arm of the Establishment, I'm not going to take any notice of it."
His "predatory" policy of slashing the price of The Times angered his British newspaper rivals, notably The Independent, and even led to debates in Parliament.
But criticism only made Mr Murdoch more determined to keep following his instincts and keep grinding away at regulators, unhelpful politicians and the competition.
He once explained: "I'm a catalyst for change. You can't be an outsider and be successful over 30 years without leaving a certain amount of scar tissue around the place."
The name of schoolgirl Milly Dowler, who was 13 years old when she was murdered by Levi Bellfield in south-west London in 2002, is one that may haunt the British newspaper industry in general and Mr Murdoch in particular.
The murdered teenager's mobile phone voicemail was accessed by the News of the World newspaper and messages were deleted to free up space for new ones.
Celebrities, royals and politicians had claimed to be victims of newspaper phone-hacking but the increasingly damaging outrage and condemnation over the scandal led to Mr Murdoch closing down the 168-year-old tabloid in July 2011.
The paper's royal editor and a private investigator had even been convicted of intercepting phone messages and spent time in prison.
A "humbled and very shaken" Mr Murdoch went on to apologise to the Dowler family in a meeting in London.
He wrote an apology for the paper's "serious wrongdoing", which stated: "We are deeply sorry for the hurt suffered by the individuals affected.
"We regret not acting faster to sort things out."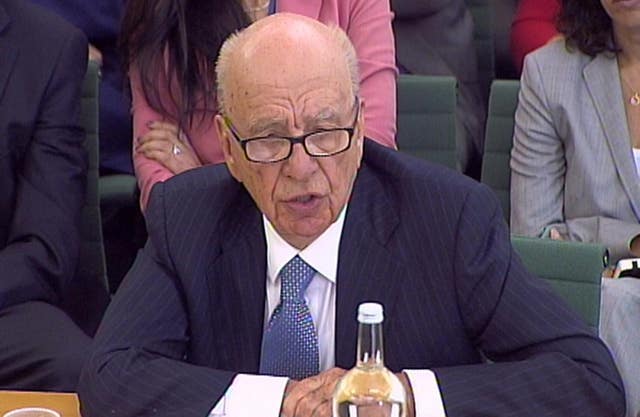 Mr Murdoch admitted that mistakes were made over the scandal as he appeared before MPs on the Commons Culture, Media and Sport Committee.
He repeatedly apologised and declared: "This is the most humble day of my life."
Milly's parents told the government-appointed Leveson Inquiry on press standards that the phone-hack had led to false hopes that they might see their daughter again.
"I rang her phone," recalled Sally Dowler. "It clicked through on to her voicemail, so I heard her voice and it was just like 'She's picked up her voicemail, she's alive'."
Inquiry chairman Lord Leveson said: "There have been too many times when, chasing the story, parts of the press have acted as if its own code, which it wrote, simply did not exist.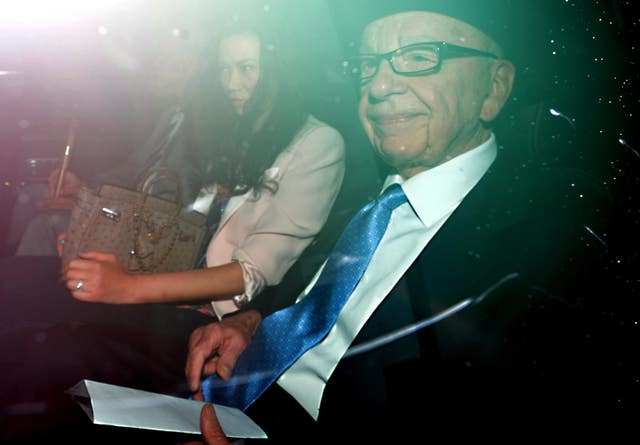 "This has caused real hardship and, on occasion, wreaked havoc with the lives of innocent people whose rights and liberties have been disdained."
In 2023, it was Mr Murdoch's US interests which came under the spotlight with a defamation claim brought by the voting machine company Dominion against Fox News over on-air allegations that the 2020 presidential election had been stolen from Donald Trump.
Mr Murdoch, who had, according to court papers, described the claims as "really crazy", was spared having to give evidence in court after Fox agreed to pay Dominion 787.5 million dollars in a last-ditch settlement.
Mr Murdoch has been married four times and has four daughters and two sons.
His first marriage gave him his first child, Prue, before ending in divorce in 1966.
Mr Murdoch's three children with his second wife – Elisabeth, Lachlan and James – were dispatched to various outposts of his corporate empire.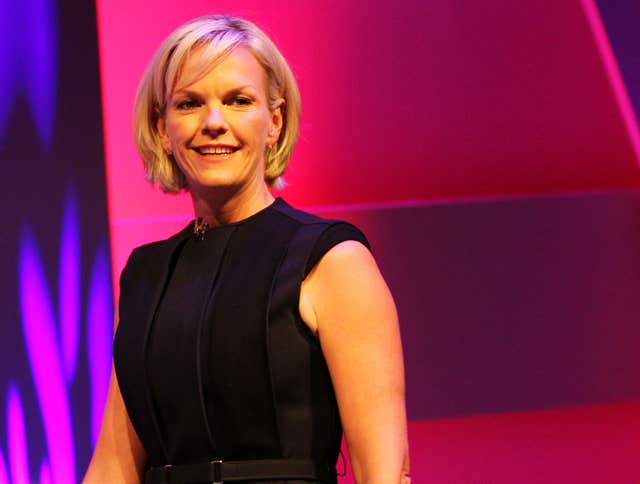 It was widely assumed that one of them would succeed him and there was endless speculation inside and outside his News Corporation holding company about who was the favourite at any one time.
Jesse Armstrong, the creator of hit TV series Succession, confirmed that the original script was based on Mr Murdoch, following many years of speculation by fans and media.
Scottish actor Brian Cox played foul-mouthed global media tycoon and family patriarch Logan Roy, whose children were vying for control of their father's company.
Unlike the TV show which saw none of the children succeed, the real-life Murdoch drama has Lachlan winning through to take the top job.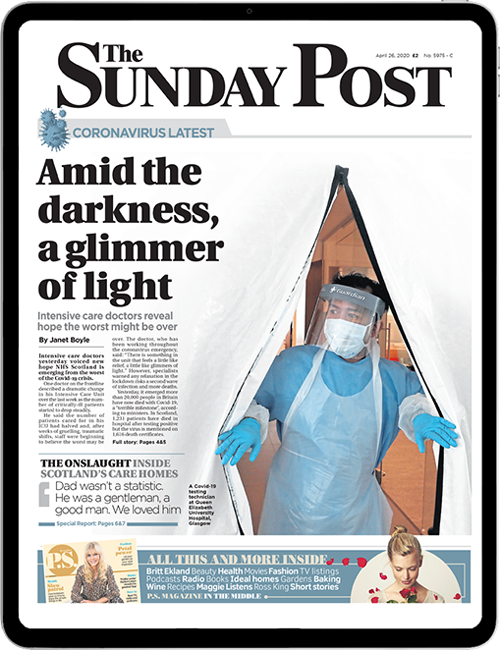 Enjoy the convenience of having The Sunday Post delivered as a digital ePaper straight to your smartphone, tablet or computer.
Subscribe for only £5.49 a month and enjoy all the benefits of the printed paper as a digital replica.
Subscribe