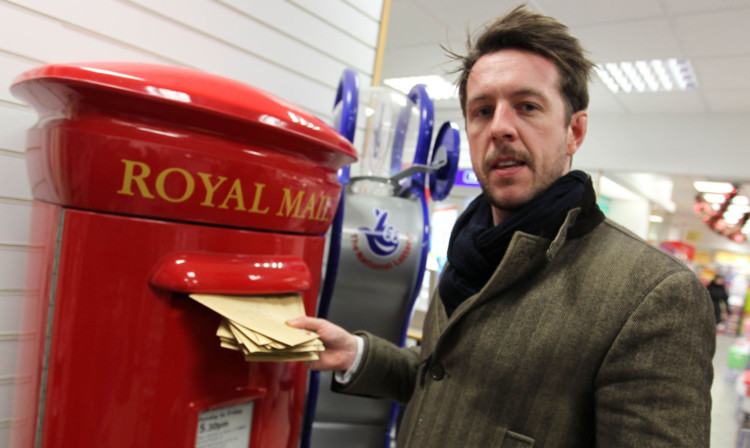 40% of first class deliveries don't reach their destination on time.
Today we can reveal the Royal Mail lottery which can see first class Christmas cards take up to four days to arrive in some areas but just one in others.
The cost of delivering a standard letter soared to 60p for first class and 50p for second class last May. But we have discovered that customers receive wildly different levels of service depending on where they live.
Our investigation also found examples where the newly-privatised postal operator fell well short of industry standards.
Last night consumer groups hit out.
Martin Forsythe, campaign manager of Save Our Royal Mail, said: "This shows Royal Mail is failing its customers.
"Research from postal regulator Ofcom shows that four in 10 postcodes are not receiving first class letters on time.
"Now the Royal Mail has been privatised and is returning record profits to shareholders, the company must invest and improve the quality of service customers receive.
"The taxpayer has already been ripped off by the Government selling the company on the cheap and this adds insult to injury."
Ofcom expects Royal Mail to deliver first class items within one working day 93% of the time between January and November. For second class mail it's 98% within three working days.
But there are no targets between December 2 and 31.
To test their Christmas service, our reporters fired off 20 cards in both classes to examine the difference in their arrival time. The results were alarming.
In six out of 10 of cases the first class cards arrived at their destination within one working day. In another three, cards to Edinburgh, Newcastle and Colchester, Essex, took two days.
However, a card sent to South Queensferry 40 miles from where we posted it in Glasgow took four working days to get there.
That was two days later than our second class card arrived in nearby Dunfermline. And, remarkably, the first class card to Colchester arrived at the same time as the second class one.
In six of the examples where we sent cards with second class stamps, they took just two working days to arrive. But three cards took more than three days.
Watchdog Consumer Futures said Royal Mail's first class service over the festive period had been steadily declining.
During Christmas 2008/09, nearly 67% of first class post arrived within one working day. But last year that had dipped to 55%.
And in the Christmas of 2010/11, with the country crippled by snow, just one in three deliveries arrived within the one day target.
The organisation's director for Scotland, Trisha McAuley, said: "It's really important people have confidence that their mail will be delivered in good time.
"We know that last Christmas, more than 90% of items sent using second class stamps arrived within three days, compared to only just over a half of items sent first class
arriving the next day.
"For value for money, we always urge people to post early and use the cheaper second class post."
However Julie Pirone, of the Royal Mail, said our findings do not "represent an accurate estimate of performance" in Scotland.
She said a major independent survey showed 94.3% of first class mail sent from Glasgow and 93.5% from Edinburgh was arriving by the next working day.
"At this time of year Royal Mail deals with a huge increase of letters, cards and parcels, with Glasgow expecting to deal with 2.8 million items on its busiest day this week.
"The workload doubles and we work extremely hard to ensure we deliver every item of mail during the Christmas period.
"No other postal operator has the same level of service to adhere to."
A spokeswoman for Ofcom said: "We wrote to Royal Mail earlier this year for failing to make their first class targets and asked them to improve.
"We will wait until the end of the financial year before deciding what to do. In December they have no targets.
"But in reality, Royal Mail still needs to continue to push mail through the pipeline as quickly as possible."
This year, the last posting date for second class mail is December 18. For first class it is December 20 and, for its "special delivery guaranteed" service, it's December 23.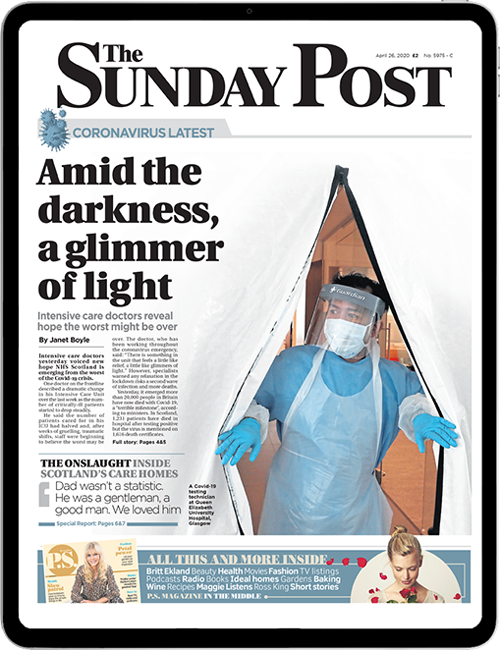 Enjoy the convenience of having The Sunday Post delivered as a digital ePaper straight to your smartphone, tablet or computer.
Subscribe for only £5.49 a month and enjoy all the benefits of the printed paper as a digital replica.
Subscribe