A host of famous faces, including The Rolling Stones' Ronnie Wood, Irish folk singer Mary Black and fashion designer Paul Costelloe, are among the artists taking part in an online charity art sale.
As part of the Incognito initiative, almost 3,000 pieces of postcard-sized original artwork will be sold in aid of the Jack and Jill Children's Foundation.
Despite all pieces being priced at 65 euro, some are the works of well-known artists, fashion designers, musicians and celebrities – giving people a chance to bag a mini masterpiece.
The identity of the artists is kept a secret until after the sale closes.
For fashion designer Paul Costelloe, who is taking part in the sale for the fourth time, the standard this year is "really good".
"I just don't think [65 euro] is enough for some of the artwork," he said, adding that those taking part can pledge more than 65 euro if they wish.
When asked if the theme of his recent collection, showcased at London Fashion Week last month, James Joyce's Ulysses, was the source of inspiration for his postcard-sized artwork, Mr Costelloe said "not at all".
"I normally work with A3, because I like to draw large," he said, but added the canvas size for Incognito is A5.
He said: "Mine are very good this year, they really are – for once. I quite like them, which is unusual for me."
When asked why he is involved in Incognito, he told the PA news agency: "I'm no saint, believe me, but if I can do some good then great.
"It doesn't take up very much of my time. I did a charity show for them in Dublin maybe just before Christmas and that went really well.
"But I'm just delighted to help the cause, to help families in a crisis, I suppose, to some extent. Their commitment to their children is so phenomenal.
"It's a wonderful cause and long may it exist."
The Jack and Jill Foundation helps to support families of young children who have complex and life-limiting medical conditions.
Mr Costelloe said that the 24/7 commitment of parents who look after their children is a "very, very humbling" experience.
He said the initiative is "very good value", "it's very international", and raises awareness of families in difficult situations when caring for children with serious conditions.
Incognito has raised more than 860,000 euro over the past seven years to support families and children with in-home nursing care and respite.
The charity hopes the money raised this year will bring the total amount to more than one million euro.
Ahead of the sale on April 26, the artworks have been uploaded online and are available to view on Incognito.ie.
You can register, view the collection and create a list of artworks in order of preference ahead of the sale.
Chief executive of the Jack and Jill Children's Foundation, Carmel Doyle, said that Incognito "is so much more than the price of the art itself".
"Incognito is a such a colourful initiative and is hugely loved by a loyal fan base that has been built up over the past seven years.
"For me, Incognito taps into the talent and generosity of a wonderful community of artists willing to turn their art into a currency for care.
"Each work of art purchased is valuable, not only in its own right, but also for the hours of in-home nursing it funds for children with highly complex and life-limiting medical conditions.
"It is great to see so many artists rallying to support local Jack and Jill families and demonstrating what real community spirit means."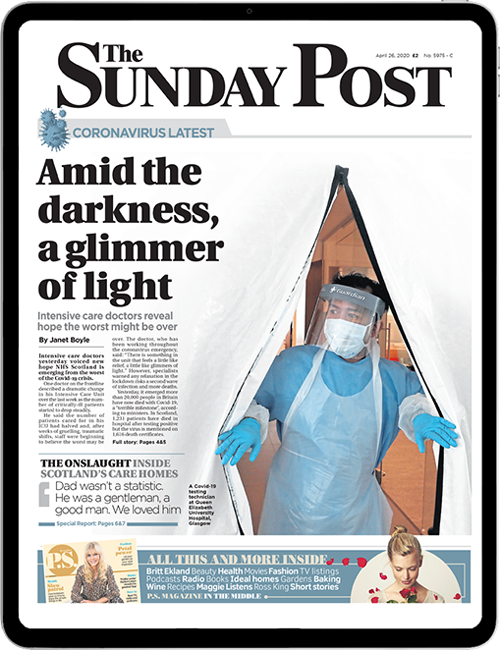 Enjoy the convenience of having The Sunday Post delivered as a digital ePaper straight to your smartphone, tablet or computer.
Subscribe for only £5.49 a month and enjoy all the benefits of the printed paper as a digital replica.
Subscribe