Tributes following the Grenfell Tower fire will be fenced off to protect them from Notting Hill Carnival attendees, with a raft of measures in place to ensure the tragedy is marked and the community respected.
Extra officers and protective barriers will be stationed around the blackened tower in a "ring of care" to protect the Lancaster West estate from the hundreds of thousands of carnival-goers that will pass nearby, the Metropolitan Police said.
And posters have been put up along the carnival route near to the high-rise to discourage attendees from taking photos of the charred tower, an activity which has distressed locals.
Chief Superintendent Robyn Williams, who has been liaising with survivors and residents, said there would be a "ring of care and a protective response" around the Grenfell Tower area.
She said: "The community do not want people who are not resident or shouldn't be there to be just casually passing through, and in particular taking photographs.
"We do not want people posing for selfies and those aren't my words, they are community words."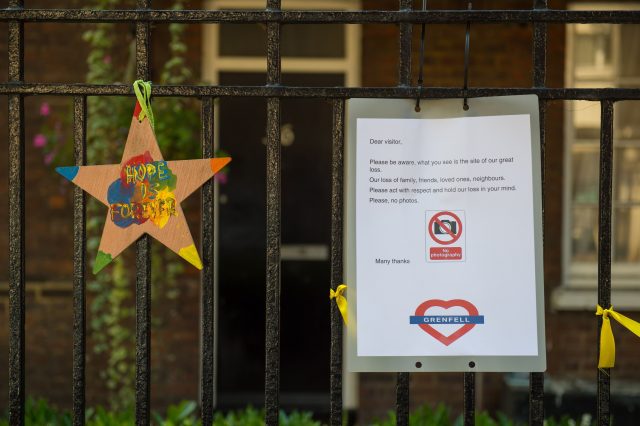 She went on: "We will be appealing to people's humanity and a little discretion, and we obviously want people to keep moving through particular areas adjacent to Grenfell so that it does not become a circus.
"That's the last thing anyone would want."
Fencing will go up on Bramley Road to protect the hundreds of hand-drawn tributes, candles, artwork and ribbons, with officers deployed along that stretch of road as well as a number of local volunteers.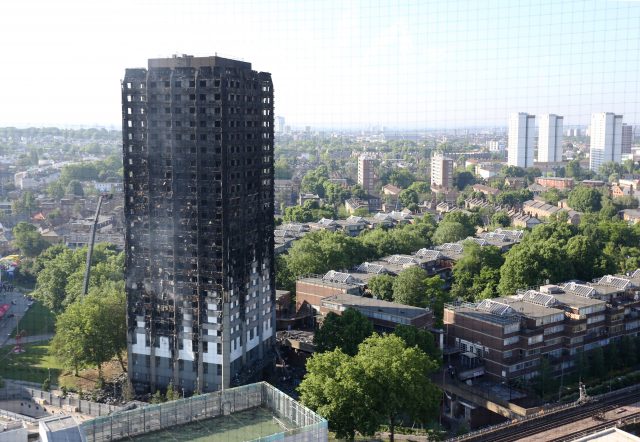 Ms Williams added that the memorial area would be generally closed to the public, but that there would be a dedicated area for people to leave tributes without obstructing the carnival flow.
Local volunteers involved with liaising with the authorities about the wishes of Grenfell residents said those living within the cordon were being issued with security passes to get in and out of their homes.
The carnival will open on Sunday morning with a multi-faith prayer and release of doves as a "small act of remembrance".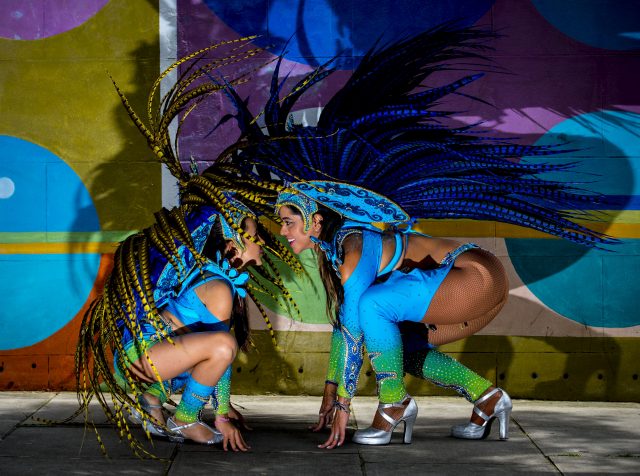 And at 3pm on Monday thousands of revellers along the carnival route will pause and observe a minute's silence to mark the tragedy, in which at least 80 people died.
David Musker, the commander in charge of policing the west London event, said: "We have negotiated to support our colleagues and also the residents to have a respectful remembrance of what has happened.
"So there will be police officers deployed, a traffic exclusion zone, there are barriers so that we can allow people within the area to have the respect that you would wish after such a major tragedy."
He added: "We will support those to make sure that my officers and the carnivalists are able to pay their respects given the loss of life."
The police previously confirmed work in the tower will pause over the bank holiday weekend "due to the practical difficulties to access the site caused by the infrastructure needed to host the Notting Hill Carnival".
It is due to resume the following Tuesday.