Bereaved families let down by the Metropolitan Police have made powerful calls for change after a savagely critical review found the force is institutionally racist, misogynistic and homophobic.
Baroness Doreen Lawrence, whose son Stephen was murdered by racists in 1993, said the force, Britain's largest, is "rotten to the core".
Family members of the victims of serial killer Stephen Port, who was left free to murder three men after police failures in investigating the death of his first victim, called for a public inquiry to understand "how and why this force is failing people so badly".
The lawyer who represents the family of Chris Kaba, who was shot dead by police, said the Casey review reflects the experiences of many relatives, who "often have to fight tooth and nail" to get information.
They spoke out after the publication of a major review by Baroness Louise Casey, commissioned in the wake of the rape and murder of Sarah Everard by then-serving Metropolitan Police officer Wayne Couzens.
The force was found to be institutionally racist in 1999 in the Macpherson Report on Stephen's murder and its aftermath.
Only two of the 18-year-old's five killers have ever been brought to justice, following abject failures in the investigations into his death that were marred by racism and alleged police corruption.
Following the publication of the Casey review 24 years later, Baroness Lawrence said: "It comes as no surprise to me that the report from Baroness Louise Casey has found that the Metropolitan Police is riddled with deep-seated racism, sexism and homophobia.
"My suspicion that racism played a critical part in the failure of the Metropolitan Police to properly investigate my son's death in 1993 was borne out by the Macpherson Report.
"Since then, despite repeated reassurances that the Metropolitan Police had learned lessons from its failures, discrimination in every form is clearly rampant in its ranks.
"It is not, and has never been, a case of a few 'bad apples' within the Metropolitan Police.
"It is rotten to the core. Discrimination is institutionalised within the Metropolitan Police and it needs changing from top to bottom."
She went on: "I suspect a lot of people will feel, like me, that enough is enough and change is needed. And needed now."
Donna and Jenny Taylor, the sisters of Port's fourth victim Jack Taylor, believe the Met would have dealt with their brother's murder differently if he had been a woman.
"Someone needs to take responsibility for tackling issues such as homophobia, someone needs to own it," they said.
"Not one person has. We still feel that if Jack had been a girl the whole situation would have been dealt with differently from the start.
"You can't put it right and change the culture if you don't know what's going wrong, why it's going wrong, or fail to fully investigate the root of the problems.
"That is why there must now be a public inquiry into how and why this force is failing people so badly."
In December 2021, inquest jurors found that "fundamental failures" by the police left Port free to carry out a series of murders, as well as drug and sexually assault more than a dozen other men in Barking, east London, between June 2014 and September 2015.
The Met was accused of homophobia over the failure to stop Port, but force bosses repeatedly denied there was an issue with such discrimination.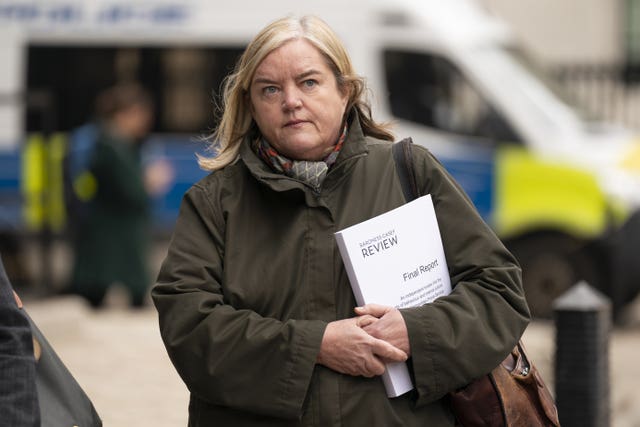 Mr Kaba, 24, died in September after being shot by a Met firearms officer in south London. The shooting is being investigated as a potential homicide.
Daniel Machover, who is head of civil litigation at Hickman & Rose and represents Mr Kaba's relatives, said: "Baroness Casey's finding that the Met sees 'scrutiny as an intrusion' reflects the experiences of many families of people who died following police contact, and victims of police misconduct.
"Rather than treat these people with the respect and candour they deserve, the Met too often resorts to obfuscation, defensiveness, and a refusal to learn from its own mistakes.
"The families of people who have died following police contact often have to fight tooth and nail to be given the barest of facts about the events that led to their loved one's death. This is unacceptable.
"Baroness Casey said that a cultural shift is required for the Met to become a reflective and learning organisation which opens its doors and invites criticism, examination, challenge and assurance. This urgent change is long overdue."
In her 363-page report, published on Tuesday, Baroness Casey found that the Met is institutionally racist, misogynist and homophobic; has failed to protect the public from officers who abuse women; and organisational changes have put women and children at greater risk.
There are racist officers and staff and a "deep-seated homophobia" exists in the organisation, the review found.
The peer said that she could not guarantee that there are not more men like murderer Couzens and serial rapist David Carrick serving in the Met.
Mayor of London Sadiq Khan said this was "one of the darkest days in the history of our almost 200-year-old Met Police Service" and the public need to see "evidence" of change in the coming weeks and months. If the Met was going to have a future they must "embrace the recommendations" of the report, he added.
Women's rights campaigner Jamie Klingler said: "Nothing's been done to prevent another Wayne Couzens.
"Why wouldn't we expect another David Carrick or another Wayne Couzens?
"There is no question there are more men on the force who are capable of the violence they carried out."
She said Baroness Casey has given the force a route map that it must now follow.
"What they have done in the past is given it lip service, but not actually implemented it. If that happens, then the Met needs to be disbanded."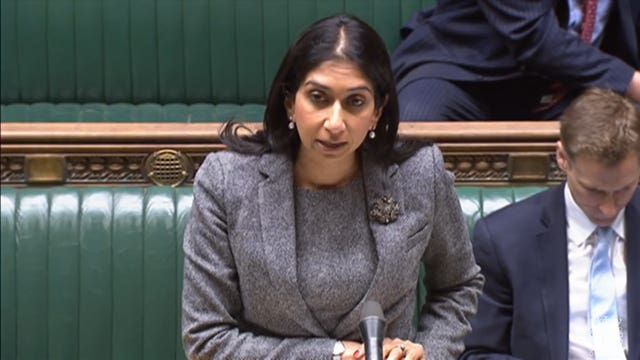 Home Secretary Suella Braverman told the Commons on Tuesday that there had been "serious failures of culture, leadership, and standards" in the force, and some issues could take years to fully address.
Baroness Casey painted a startling picture of conditions in the Metropolitan Police.
One officer, G, described how fridges used to store forensic samples from rape victims were so full that it took three officers to strap them shut.
A lunchbox was found shoved alongside samples, potentially contaminating evidence, and one freezer full of rape kits broke down, meaning all the evidence was destroyed and criminal cases had to be dropped.
Officers in the elite armed unit MO19 had such a sense of entitlement spending public money that they bought tomohawk axes, night vision goggles and car camouflage wraps that could not be used on London's streets.
They also treated themselves to personalised jackets and iPads on expenses, and "gamed" the overtime system to their advantage.
Bullying is rife, the review found, with one in five officers and staff with protected characteristics being victimised. This included a Sikh officer having his beard cut off and a Muslim officer having bacon put in his boots.
There are still major inadequacies in child protection, despite a heavily critical watchdog report in 2016 that was the most severe in its history; and London has no functioning neighbourhood policing, the review said.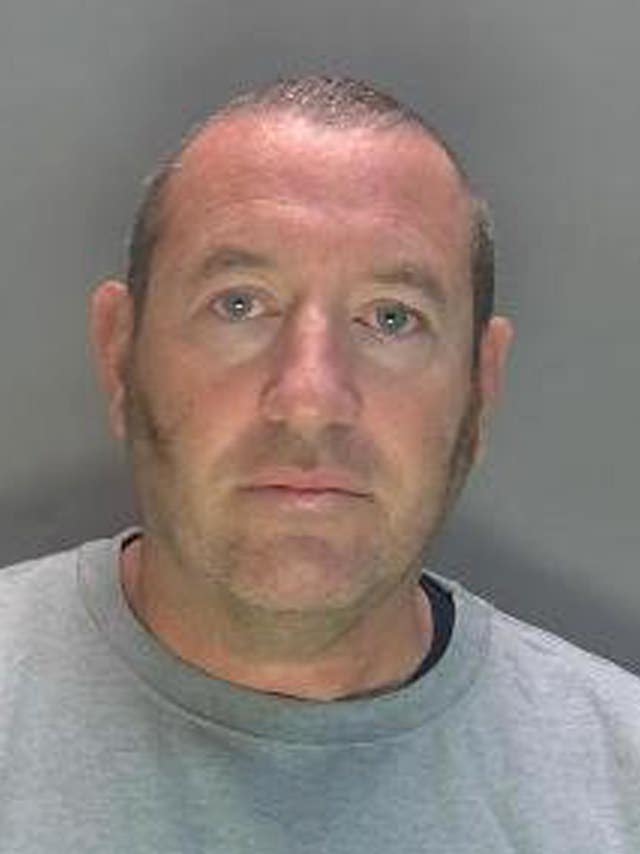 Female officers and staff routinely experience misogyny and sexism and violence against women and girls is not taken as seriously as other forms of violence.
Baroness Casey pointed out that Carrick, a Met officer unmasked as a prolific rapist, was caught only after one of his victims heard a statement made by Miss Everard's devastated mother and was moved to contact Hertfordshire Police, rather than as a result of any action by the Met.
The report called for a "complete overhaul" of the Met and a "new approach to restore public trust and confidence".
A spokesman for the Equality and Human Rights Commission said it may consider taking regulatory action against the force in the wake of the report.
Baroness Casey said the Met should be given around two years to change before more drastic options like breaking the force up are considered.
Options could include hiving off its national responsibility for counter-terror policing, which has long been debated.
Metropolitan Police Commissioner Sir Mark Rowley said disbanding the force may cause more problems.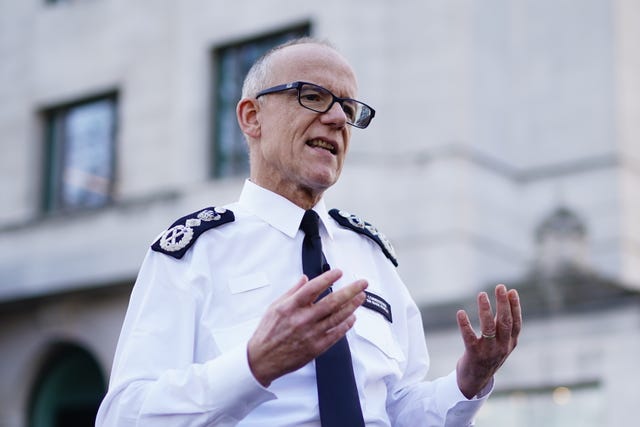 He told the BBC Radio 4 Today programme: "In terms of shape and structure, London is a big, complex city … To try and break up the policing of that you would create such boundary issues that it would be very difficult.
"We can create chaos and an appearance of busyness and energy by doing some big structural thing. Actually, it will just get in the way of getting under the surface and digging deep, lifting stones and dealing with what's there and changing the culture."
In a separate statement in response to the report, Sir Mark told reporters that he accepted Baroness Casey's diagnosis of racism, misogyny and homophobia in the force, but would not use the term institutional because it has become politicised and means different things to different people.
Apologising to those let down by the force, he said the Met is taking action to improve vetting and getting rid of more officers who should not be serving.
Asked for his reaction when he first read the report he said: "It's disturbing. It's upsetting. It's heartbreaking."
Sir Mark went on: "To be part of an organisation that has let individuals down so badly is deeply upsetting. And that's where part of my own motivation comes from.
"Because we have to right this wrong. We have to deal with these cultural problems. And the vast majority of my colleagues are up for this."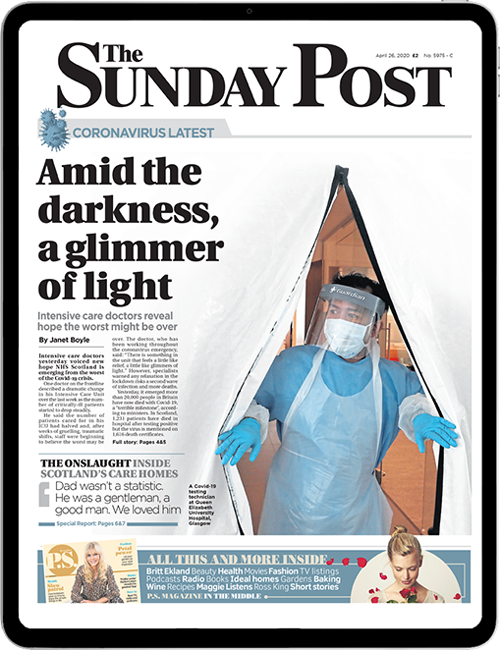 Enjoy the convenience of having The Sunday Post delivered as a digital ePaper straight to your smartphone, tablet or computer.
Subscribe for only £5.49 a month and enjoy all the benefits of the printed paper as a digital replica.
Subscribe