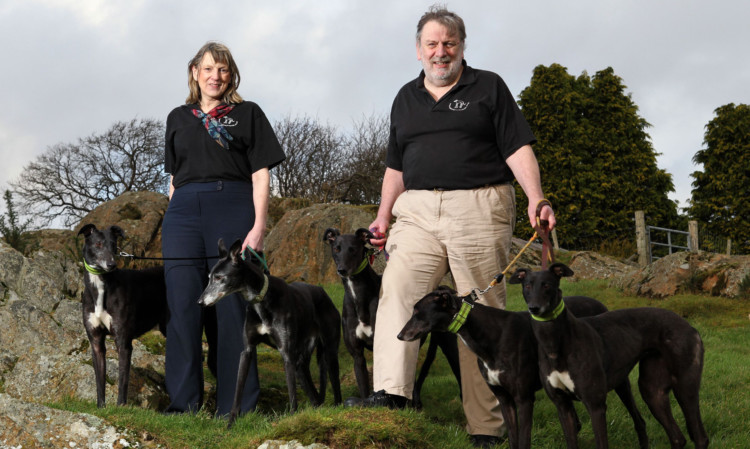 A pair of champion greyhounds who sired a staggering 15,000 puppies between them have sparked a dog re-homing crisis.
A black Australian racer called 'Head Honcho' scored an outstanding 18 wins in 20 starts before becoming a world champion sire with an offspring of 4,797 before his death in 2001.
One of his offspring, 'Top Honcho', who was also black, then moved from Australia to Ireland to become one of the finest studs of all time. His incredible total of 10,411 offspring flooded the UK racing scene.
But the five-time Irish Stud of the Year, who died in 2007, has left greyhound rescue centres overwhelmed with his descendants.
Charity kennel bosses have revealed they are now facing a major challenge to re-home thousands of black greyhounds, the majority of which are believed to be members of the Honcho clan.
Samuel Zelmer-Jackson, of the charity Retired Greyhound Trust, said: "There are a few different colours but the majority are black male dogs and there's no doubt they end up being in the kennels for longer.
"If you have a kennel with 14 dogs and 12 are black, with one fawn and one brindle, then the non-black colours stand out to buyers.
"It is a problem. We're just trying to make sure people know black dogs are just as loveable as any other."
Samuel said the charity's 70 branches nationwide are trying a range of different methods to attempt to find homes for an enormous backlog of black dogs, including putting coloured bandanas on their heads so people can easily identify them when they look around kennels.
Among those trying to help the Honchos stand out from the crowd are Jenny and Stuart Stott who run the South Lakes branch of the Retired Greyhound Trust.
Jenny, of Witherslack, Cumbria, currently has 13 black dogs with her or waiting to arrive and has taken to putting 'lonely hearts' style diaries for each dog on her website, accompanied by a picture.
She said: "If you go into a kennel and see 20 black dogs you'll think 'where am I going to start?'
"What we do is put little diaries about all the dogs on our website and we don't have trouble re-homing the dogs because we tell people what sort of characters they are.
"It is the character of the dog which is important but people can't see that with a whole load of them in a kennel."
It is estimated up to 10,000 racing greyhounds are retired every year either due to a loss of form, injury or failure to make the grade.
In 2002 the Retired Greyhound Trust found homes for 2,030 greyhounds. That figure has now risen to more than 4,000 a year and during 2012 it celebrated re-homing its 60,000th hound.
But opponents of the sport claim many are slaughtered or abandoned when they can no longer perform on the track. Campaign group Greyhound Action estimates up to 6,000 are put down every year.
In 2007 David Smith, of Seaham, County Durham, admitted shooting and burying greyhounds on his one-acre builders' merchant site.
Smith pleaded guilty to an offence under the Pollution, Prevention and Control Regulations for burying the greyhounds without a permit. It was claimed he may have killed up to 10,000 dogs for £10 a time on behalf of trainers who no longer had a use for the animals, which can live up to the age of 14. He was fined £2,000 by Durham Crown Court.
For more information on adopting a greyhound visit the Retired Greyhound Trust's website at retiredgreyhounds.co.uk or the South Lakes branch at ourgreyhounds.co.uk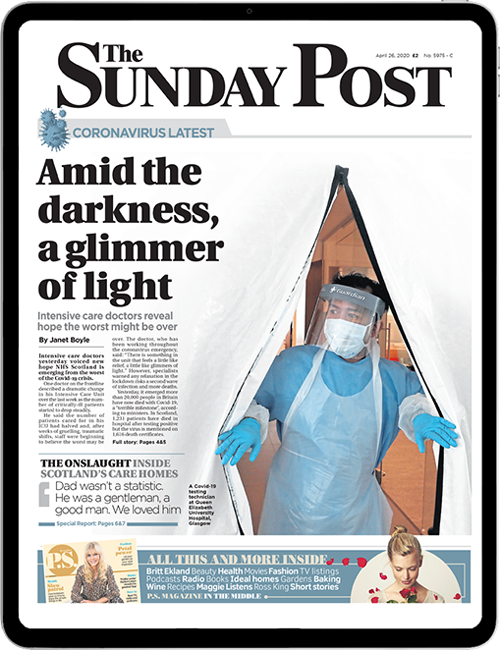 Enjoy the convenience of having The Sunday Post delivered as a digital ePaper straight to your smartphone, tablet or computer.
Subscribe for only £5.49 a month and enjoy all the benefits of the printed paper as a digital replica.
Subscribe