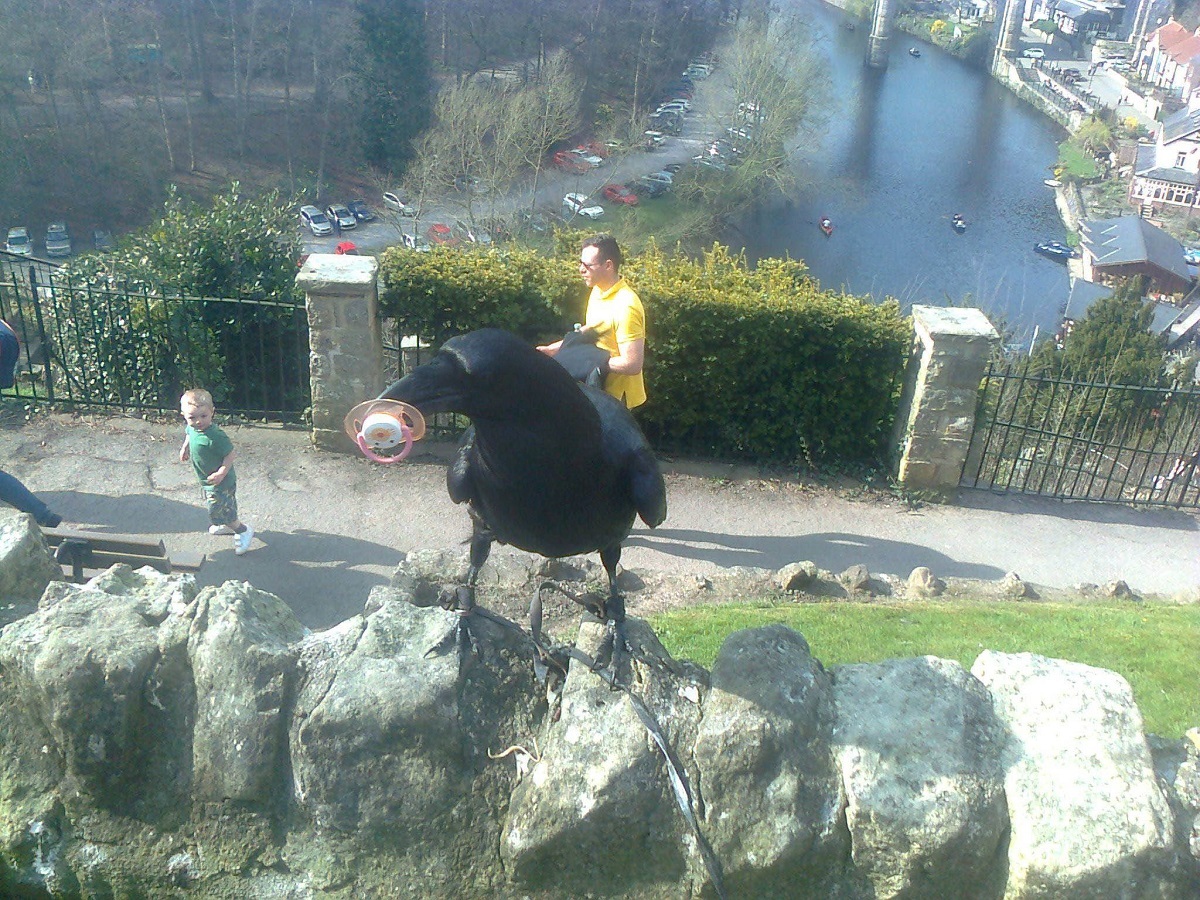 A FOUL-MOUTHED raven is leaving tourists in a flap by nicking everything from cameras to babies' dummies!
Naughty Izzie has even tricked visitors into thinking she's injured before flying off with equipment worth hundreds of pounds.
She's even been known to take selfies with the pilfered photographic gear, using her beak to take snaps of herself at medieval Knaresborough Castle.
She's also been heard swearing at passers-by and police.
Her shocking conduct has become so bad, her keeper has been warned eight-year-old Izzie may have to be hit with the ornithological equivalent of an ASBO and tethered to a wall in future.
"It started to be a problem when people were taking photos of her," said Igraine Hustwitt Skelton, Her Majesty's Keeper of Castle Ravens in Knaresborough, North Yorkshire.
"She would fly towards them and sit on their shoulders but then she started taking things.
"Now she's taken to nicking cameras and mobile phones and using her beak to take selfies."
Izzie is a troublemaker!
Troublesome Izzie's bad behaviour started when she began pinching golf balls from the pitch and putt course at the castle and museum, which is owned by the Duchy of Lancaster.
After nicking the balls she would drop them in a nearby river.
The castle's gardeners were also left fuming when Izzie whose full name is Izabella started tearing up flowers, earning her the nickname 'Alan Titchmarsh'.
But recently she's taken to pilfering more expensive items.
"There was one woman on a bench eating fish and chips and taking photos," explained Igraine.
"Izzie took a bottle out of a bin and pretended she'd got her foot stuck in it and was injured in the middle of the bowling green.
"The lady went to help free her but she flew off and took her camera in her powerful beak.
"She flew onto the museum roof and managed to take a picture of herself.
"It was too late to do anything about it."
Igraine, who has had the raven since she was seven weeks old, added: "I just went to the lady and apologised profusely."
Izzie has also been warned about her foul language.
"She learns it from people she's heard but it is a bit Anglo-Saxon," said her keeper. "She'll ask people taking her photo 'What you f***ing looking at?!
"She's also flew to the police station nearby and said 'Ello, Ello, Ello'
"When the constable came out to take a look, she swore at him."
Igraine and Izzie
But despite her notoriety, she's won a legion of fans.
A Facebook page has been dedicated to her and she is the star of a 2016 calendar.
Izzie appears as Miss January and June, as well as with her late pal Raven Gabriel, who died last month.
"She's like the raven world's answer to a hyperactive child but people love her because she's so laid back," said Igraine.
"She's got her own fan club of people who come to see her every year and followers from America and Canada on Facebook."
Researcher and ornithologist Kaeli Swift, of the University of Washington, said ravens were actually highly intelligent and could learn to imitate sounds.
"Although it's unfair to say they are smarter than children, they have been known to solve certain kinds of logic problems that are too advanced for most five-year-olds," she said.
Experts have found ravens to be as intelligent as dolphins and chimpanzees.Did you know…RAVENS have long been associated with death and dark omens, but the real bird is somewhat of a mystery. Here are five fascinating facts about the feathered creatures.They are one of the smartest animals. In the wild they have pushed rocks on to people to stop them climbing towards their nests, stolen fish by pulling a fishermen's line out of ice holes and played dead beside a beaver carcass to scare other ravens away from their feast. They can imitate human speech. In captivity, ravens can learn to talk better than some parrots. They also mimic other noises, like car engines, toilets flushing as well as animal and bird calls. Europeans often looked upon the birds as evil in disguise. In Sweden, for example, ravens that croaked at night were thought to be the souls of murdered people who didn't have proper Christian burials. Ravens, believe it or not, are also extremely playful creatures. They even make toys a rare animal behaviour by using sticks, pine cones, golf balls or rocks to play with each other or by themselves. Ravens use "hand" gestures. A study in Austria found that ravens point with their beaks to indicate an object to another bird, just as we do with our fingers. MarThey also hold up objects to get another bird's attention.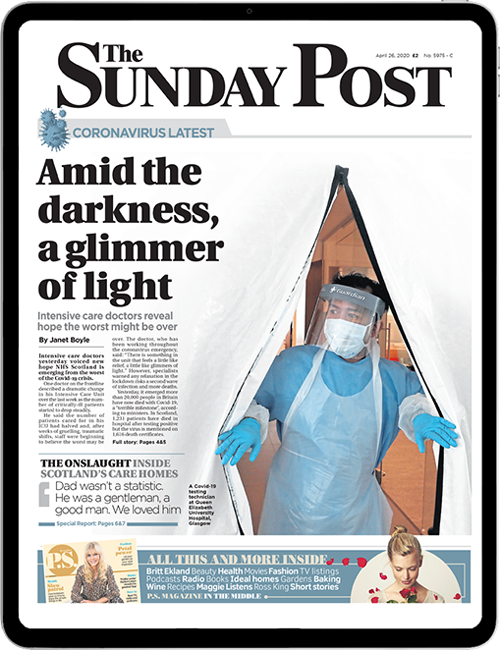 Enjoy the convenience of having The Sunday Post delivered as a digital ePaper straight to your smartphone, tablet or computer.
Subscribe for only £5.49 a month and enjoy all the benefits of the printed paper as a digital replica.
Subscribe