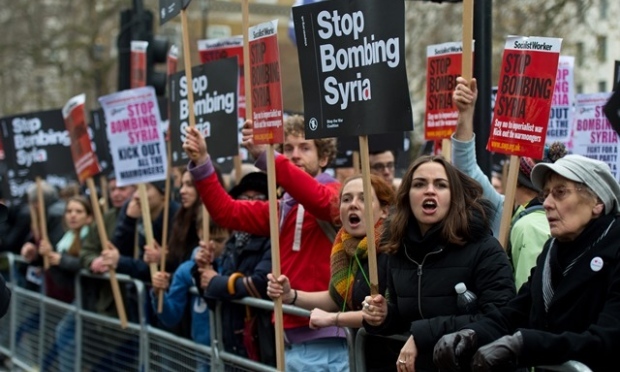 The Stop The War protesters aimed most of their fury at the 66 Labour MPs who crossed the floor to secure the green light for action.
The Socialist Party supplied an open microphone for the protest, with more than a dozen speakers lining up to voice their anger under the watchful eyes of the police.
The demonstration, outside BBC Broadcasting House in London, came only hours after Labour leader Jeremy Corbyn launched a staunch defence of the Stop the War Coalition in the face of criticism from senior figures in his party.
One speaker, who gave his name as Tony, labelled Prime Minister David Cameron as "insane" and "evil" for pursuing a more aggressive approach.
He said: "You can't bomb your way to peace."
Helen Pattinson, 24, who is part of a group that has been campaigning at schools, questioned the funding for military action.
She said: "How come they can find money to drop bombs on other countries to create refugees but they can't find money for health, for education, and for young people to have a decent future?"
Left-wing speakers called on Labour to bring a motion back to parliament to cease the air strikes.
Socialist Nancy Taaffe said: "We will back you up with a mass peace movement from outside."
The protest closed streets as it weaved along Regent Street, past Piccadilly Circus and Trafalgar Square.
The crowd chanted: "Stop bombing Syria, no more war" and "They say warfare, we say welfare".
Outside Downing Street, deputy leader of the Green Party, Dr Shahrar Ali, attacked Prime Minister David Cameron for his pledge to accept 20,000 Syrian refugees over five years.
He said there were more than 4.2 million in Syria: "What is the UK's commitment judged against that? 0.005%."
Earlier in the day at least eight people were killed in a car bomb blast in a government-held area of the Syrian city of Homs.
The Britain-based Syrian Observatory for Human Rights said the blast also left 35 people injured.
Meanwhile, Pakistan's military said yesterday it had achieved "phenomenal successes" in the war on terror by killing 3,400 insurgents in the last year.
It has stepped up its fight against extremism since a December 2014 attack on a school in Peshawar killed nearly 150 people, mostly children.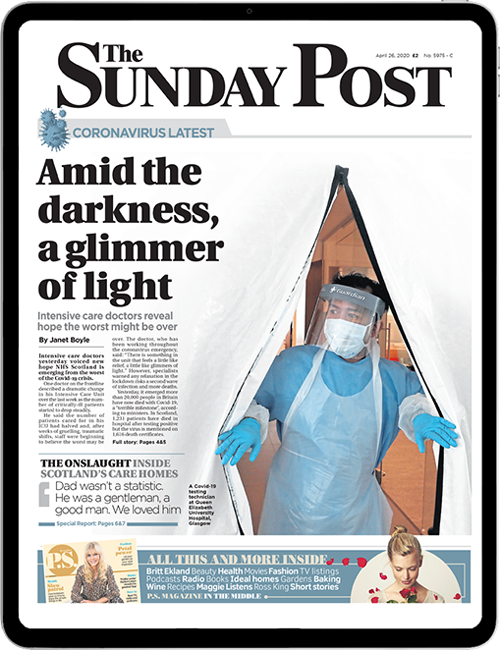 Enjoy the convenience of having The Sunday Post delivered as a digital ePaper straight to your smartphone, tablet or computer.
Subscribe for only £5.49 a month and enjoy all the benefits of the printed paper as a digital replica.
Subscribe