The Princess of Wales urged business leaders to prioritise wellbeing in the workplace to support family life as she launched her Business Taskforce for Early Childhood.
Kate is hoping global firms who have joined her taskforce will be the catalyst for change and encourage firms across the country to train and help staff to maintain their social and emotional welfare, aiding their work and home life.
The future Queen joined the inaugural meeting of the taskforce, whose members include Unilever, Ikea, NatWest and Lego, an initiative which follows the launch of her Shaping Us project, described as her "life's work" and aimed at raising the profile of youngsters' early years development.
Speaking to a group of chief executives in the boardroom at NatWest's headquarters in the City of London, the princess told them she believes two things are needed "to really transform society for generations to come".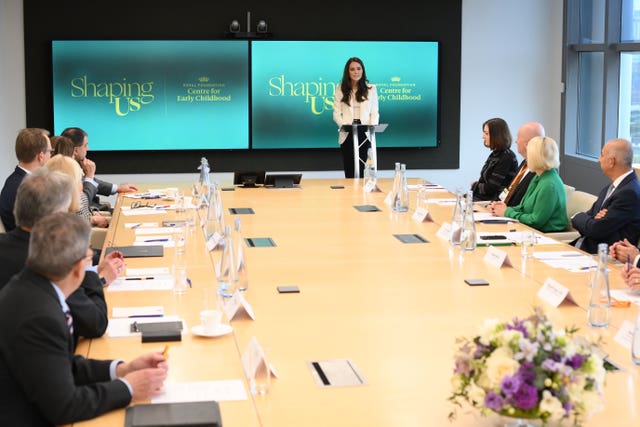 "The first is to prioritise creating working environments that provide the support and training your workforce needs to cultivate and maintain its own social and emotional wellbeing.
"This will benefit them personally and professionally as well as creating a better working culture within your organisations.
"Given most of your workforce have a role to play in raising the next generation at home, it will also transform the experience of the very youngest in society too.
"The second is a more concentrated effort in supporting the social and emotional development of our youngest children because, as with most human development, the key time to build these social and emotional skills in the first place is in the first five years.
"I know businesses are feeling the pressure across the board. However, I truly believe that, by investing in early childhood, with a specific focus on social and emotional development, businesses in turn will see in the future … better communication, better working relationships, improved resilience, employees finding better work-life balance, less stress, more patience and understanding and increased job satisfaction."
She spoke of how business has a role to play in ensuring the protection of what she described as "social ecosystems", just as many executives have embraced the net zero target.
It is hoped the taskforce will produce a set of broad principles that could be adopted by businesses wanting to help promote wellbeing in the workplace.
Kate also told the executives gathered around the boardroom table: "I know many of you are already doing incredible work in this area, not only through supporting parents in the workplace but also prioritising diversity and inclusion, as well as the general wellbeing of your staff, customers and communities.
"It is and will remain important to find new ways of adapting to your workforces, especially given that many are parents, carers and extended family members, and we know that the wellbeing of the adults in a child's life is the single most important factor in the healthy development of children."
Kate and the taskforce, who also include senior executives from Deloitte, Aviva, Co-op and Iceland, discussed the issue of workforce wellbeing for about an hour before Dame Alison Rose, chief executive of NatWest Group, took her royal guest to admire the views of the City from a ninth-floor roof terrace.
Dame Alison said afterwards that an action plan will be drawn up and the taskforce will meet again in the autumn.
She added: "I think the main point, which is a real positive here, is this is a non-competitive sport… business doesn't need to compete on this agenda.
"Business can work together on this agenda, because the outcome will be more resilient, young people coming into adulthood, more resilient families, more time for people to do that.
"So this is something that business can collaborate on, share best practice, and hopefully then we can have a big impact."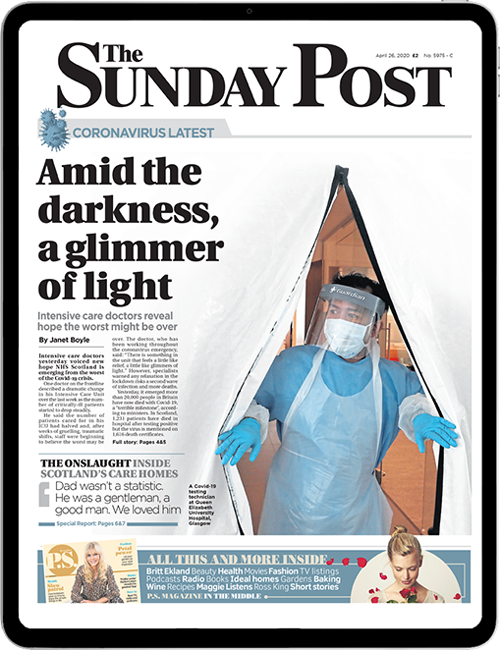 Enjoy the convenience of having The Sunday Post delivered as a digital ePaper straight to your smartphone, tablet or computer.
Subscribe for only £5.49 a month and enjoy all the benefits of the printed paper as a digital replica.
Subscribe