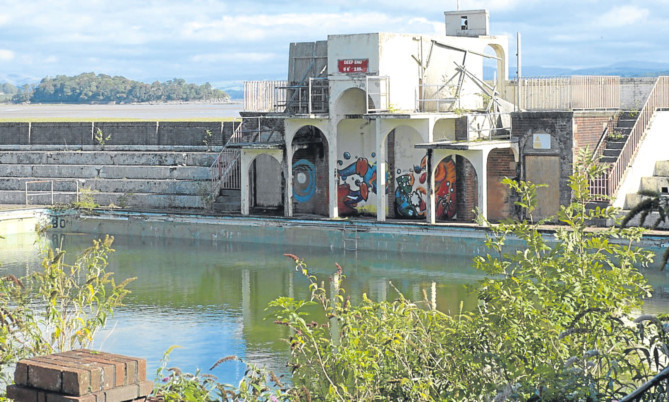 A derelict art deco outdoor lido in Cumbria could be set for a new lease of life after restoration plans received public backing.
The saltwater lido in Grange-Over-Sands, Cumbria, is the last surviving outdoor pool of its kind in the north of England after similar facilities were bulldozed in Blackpool, Scarborough and Morecambe.
Opened in 1932 as part of a drive to improve public health, it closed in 1993 and came close to being demolished as part of a major redevelopment of the seafront.
But this month campaigners battling to save the grade-II listed facility were given a major boost when a survey revealed 73% wanted the lido restored.
Applications will now be submitted to the Heritage Lottery Fund for a £5m restoration of the site.
But numerous other historic pools built during the early 20th century have not been so lucky, with scores of architectural gems now empty, rotting and wrecked by vandals.
Historian Simon Inglis, who co-wrote Great Lengths, the historic indoor swimming pools of Britain with Dr Ian Gordon, said indoor pools particularly were once integral to British society.
"They had slipper baths which were baths for people to wash in.
"In the 1930s the vast majority of did not have baths in their homes and if they did they were reluctant to use them because they could go to the public baths to get it cheaper.
"People went there not just to swim but to get their weekly bath and the third aspect was the wash house which is what we would class as a laundry now. If you are working class and could not afford a machine or didn't have room that is the only place you could go."
And while many historic pools are now beyond repair Mr Inglis believes community trusts wanting to restore historic pools should tap into a recent resurgence in swimming.
He added: "These things go in cycles and swimming is very much back in fashion, partly because of the Olympics, partly because of the awareness of fitness and the third thing is the popularity of the triathlon which is one market the Grange-Over-Sands lido can look towards, a new generation of people swimming long distances in cold water.
"We've not seen anything like this for years, it is something nobody could have predicted."
Among the worst hit is Durham City New Baths and Washhouses which was opened on September 28 1932 at a cost of £31,519 from government aid. It boasted separate entrances for men and women, and separate waiting halls with doors opening onto the first and second class slipper baths. It also had first and second class pools with wooden changing cubicles lining the sides and spectators' galleries above. The pool closed in July 2008 to make way for a more modern facility and it was quickly hit by repeated vandal attacks.
In Chadderton, Greater Manchester, its art-deco baths which dates back to 1937, is facing demolition after thieves broke in and caused massive damage. The pool, where four-time Olympic champion Henry Taylor was an attendant, closed in 2006 when cracks were discovered in the roof. Thieves broke into the building in February 2011 and stole copper piping encased insulation containing asbestos which caused major contamination. Council bosses estimated it would cost £150,000 to clean up and applications were submitted for it to be demolished.
But in Manchester residents rallied together when the ornate Victoria Baths began slipping into decay following its closure in March 1993. Boasting stained glass windows, ornate tiling and mosaic floors, the two pools and Turkish bath area were described as "The most splendid municipal bathing institution in the country" when it was opened in 1906. The decision to close it due to running costs sparked street protests but in 2003 it was given a lifeline when it was awarded £3.4m by BBC TV show Restoration.
An additional £2million has been raised by the Victoria Baths Trust and spent on major restoration work but it will not be reopened as a pool until the work is completed which could cost another £20m.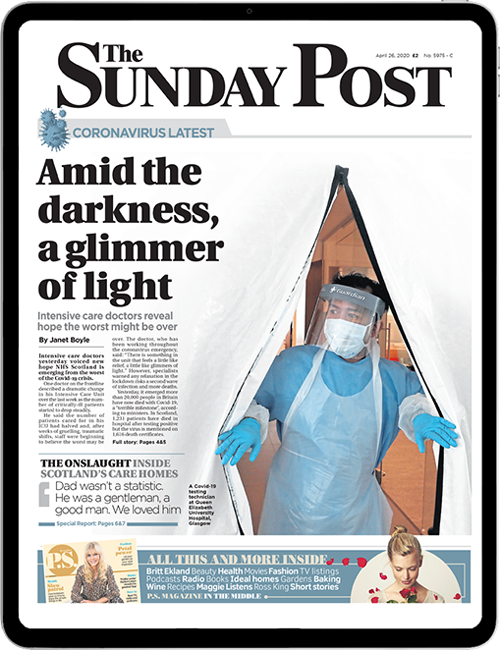 Enjoy the convenience of having The Sunday Post delivered as a digital ePaper straight to your smartphone, tablet or computer.
Subscribe for only £5.49 a month and enjoy all the benefits of the printed paper as a digital replica.
Subscribe