The system for sourcing medicines is "broken" and pharmacists are facing "anger and aggression" from patients over shortages, MPs have been told.
Pharmacy leaders were speaking at the first session of a parliamentary inquiry focused on community, primary care and hospital pharmacy services.
Dr Leyla Hannbeck, chief executive of the Association of Independent Multiple Pharmacies, told the Health and Social Care Committee on Tuesday morning that a shortage of medicines is a "real problem".
She said: "Over the past few years, we are seeing medicines all of a sudden just not being available at all.
"We see first-hand the stress that it causes our patients with regards to, for example, ADHD (attention deficit hyperactivity disorder) medicines or HRT (hormone replacement therapy)."
Dr Hannbeck said she does not think "enough is being done" within the Department of Health and Social Care to "make medicine availability better in the UK".
Jay Badenhorst, vice-chairman of the National Pharmacy Association, which represents independent community pharmacies, said pharmacists have to deal with "anger and aggression" from patients because of medicine shortages.
He told the committee: "The whole system is just broken. It needs to change."
Malcolm Harrison, chief executive of the Company Chemists' Association, which represents large pharmacy operators such as Boots and Superdrug and whose members own around 5,500 UK pharmacies, representing almost half the market, said a fundamental review should look into "how we source medicines in this country".
He said: "Manufacturers are finding that there's not enough money in the market in this country and they're better off selling their medicines elsewhere on the global market."
Manufacturers exiting the market creates a shortage, which then "bumps up the price", Mr Harrison said.
He added: "We need a simplified and more stable model that allows businesses to understand what their cash flow is going to be."
Mr Harrison said the contractual arrangement for community pharmacies is "completely broken" and there has been a "continual erosion in the service that members of the public can obtain", adding: "We've got to a point now where NHS work doesn't pay."
He said the creation of more roles for pharmacists in general practice is "brilliant for the patients that need to see a GP" but has created a "chronic shortage in community pharmacies".
Dr Hannbeck told the committee that many community pharmacies are "struggling to keep their heads above the water".
She said the community pharmacy sector is short of £1.2 billion in core funding and many pharmacies are "suffering" and "shutting their doors for good" because they are heavily in debt.
The chief executive of the Association of Independent Multiple Pharmacies, which represents community pharmacies with multiple branches, said "cultural changes" are needed within the NHS hierarchy to change the way "community pharmacy is viewed at the top".
The pharmacy inquiry is focused on addressing current challenges, particularly around the funding model, digital infrastructure and workforce recruitment, training and retention.
A Department of Health and Social Care spokesperson said: "Community pharmacies play a vital role in our healthcare system, backed by £2.6 billion a year.
"We have also announced £645 million in additional funding to support community pharmacies to supply prescription-only medicines for seven common conditions, which will free up GP capacity.
"We are also making it easier for patients to see their GP and in September there were 135,000 more appointments per working day compared to a year ago."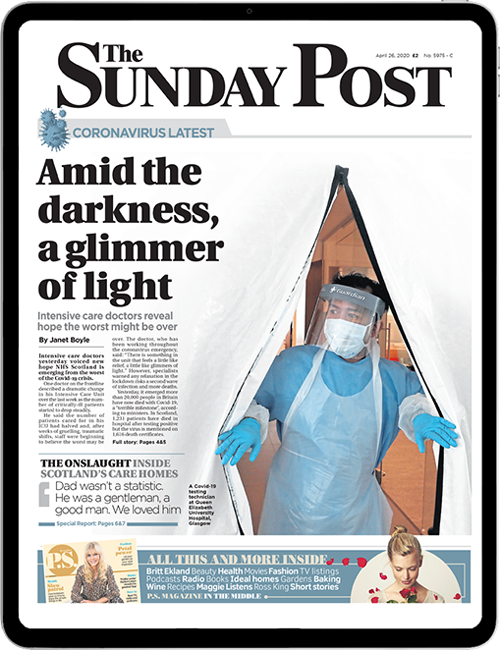 Enjoy the convenience of having The Sunday Post delivered as a digital ePaper straight to your smartphone, tablet or computer.
Subscribe for only £5.49 a month and enjoy all the benefits of the printed paper as a digital replica.
Subscribe