The partner of missing mother-of-two Nicola Bulley has been back to the riverbank where she vanished.
Paul Ansell, who has spoken of the "perpetual hell" of not knowing what has happened to Ms Bulley, spent around 10 minutes close to a bench overlooking the River Wyre in St Michael's on Wyre, as day 12 of the search continued in the Lancashire village.
But he was told by underwater search expert Paul Faulding, called in by the family to help in the hunt, that Ms Bulley, 45, had still not been found.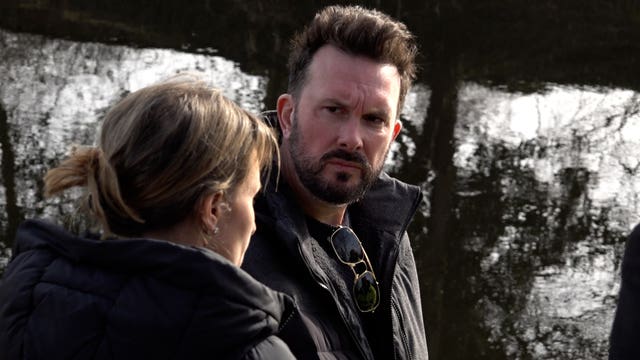 Mr Faulding said he was "baffled" after failing to find the mortgage advisor who vanished on January 27, after dropping her two daughters – aged six and nine – at school, then taking her springer spaniel Willow for a walk along the river.
Ms Bulley's phone was left on the bench near the river, still connected to a work call, with the dog lead and harness close by.
Mr Faulding and his team, from rescue operation Specialist Group International, have been searching the area around the bench, the "entry point" where it is believed by police Ms Bulley fell in the water.
But on the third day of his search, Mr Faulding said efforts had proved "negative".
He said: "Well, Paul's extremely obviously upset, he wanted to go and see where the original entry point was again, and the water's a bit lower than it was originally when Nicola went missing.
"And he's, he's clear that, well all the family are clearly distraught like anyone will be.
"And it's just, it's not a nice place to be.
"And I'm just trying to explain what work we're doing. And give him some confidence that Nicola is not in that river over there.
"Normally we find them, this is an unusual situation.
"And hopefully Nicola will appear somewhere or pop up somewhere, I don't know.
"But with that, I'm, I'm totally baffled by this one, to be honest.
"Normally a drowning victim goes to the bottom. There was a bit of flow on the river that day. But normally we recover them within a few metres."
He said his team had one small section of the river to check again later on Wednesday but that afterwards, his involvement in the search would be over.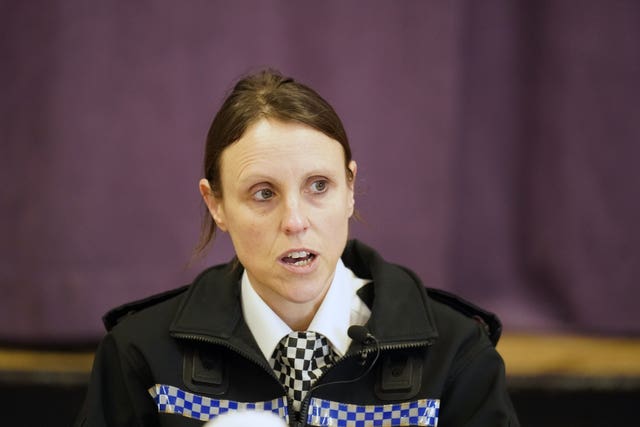 Search teams from Lancashire Police and the Coastguard, including divers, are now focusing on the 10 miles or so of river downstream of the bench, where the River Wyre empties into the sea at Morecambe Bay.
Superintendent Sally Riley, of Lancashire Police, described the search as "unprecedented", with 40 detectives following 500 lines of inquiry, with thousands of pieces of information coming in from the public.
And officers were trying to trace dashcam footage from 700 drivers who went through the village on the morning Ms Bulley disappeared.
But Supt Riley ruled out criminal or third-party involvement and on Tuesday reiterated the police's belief that Ms Bulley had fallen into the river, with her body still unrecovered and police treating the incident as a missing person inquiry.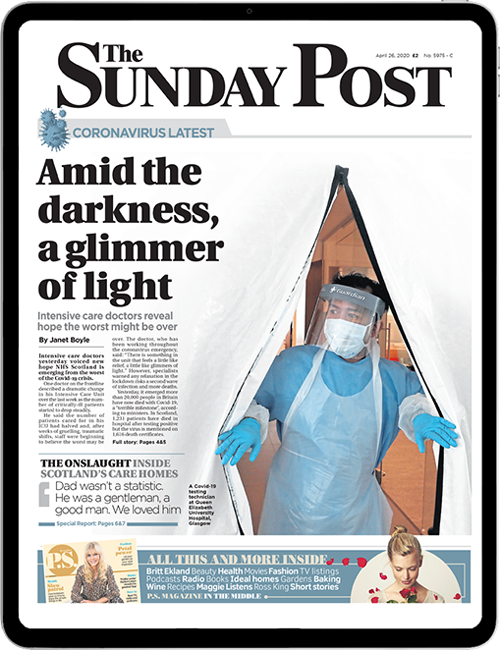 Enjoy the convenience of having The Sunday Post delivered as a digital ePaper straight to your smartphone, tablet or computer.
Subscribe for only £5.49 a month and enjoy all the benefits of the printed paper as a digital replica.
Subscribe