The number of permanent GPs in England has dropped year on year for the seventh month in a row, new figures show.
There were 26,706 permanent qualified GPs working in England in December 2022, down 1.3% from 27,064 in December 2021, NHS Digital said.
It is the seventh consecutive month the number of family doctors has fallen year on year, including a similar drop of 1.3% in November.
The figures are the latest to suggest the start of a possible trend, though more data is needed to confirm whether the numbers are on a clear downwards path.
GP workforce statistics can fluctuate month to month, which is why year-on-year comparisons are a more reliable measure of long-term change.
Professor Kamila Hawthorne, chair of the Royal College of GPs, said the figures showed the hard work of GPs and their teams to deliver care and services to patients in the face of "intense workload and workforce pressures".
She added: "General practice is understaffed, underfunded and overstretched.
"GPs and our teams are at the forefront of delivering care to increasing numbers of patients with common winter illnesses as well as interim care to the millions of patients on NHS waiting lists, as well as continuing to deliver routine care and services.
"This escalating workload with falling GP numbers is unsustainable and needs to be addressed.
"Patients deserve to have a general practice service that is able to deliver timely, safe and appropriate care – and GP teams deserve to have safe and sustainable circumstances in which to deliver that care."
The college is calling on the Government to draw up a recruitment and retention strategy that goes beyond the target of 6,000 GPs pledged in its election manifesto, and for steps to cut bureaucracy so that GPs can spend more time with their patients.
The latest figures also show the proportion of GPs in England working full time at local surgeries continues to be at its lowest level since current records began nearly seven years ago.
Fewer than one in four (23%) qualified permanent GPs worked at least 37.5 hours a week in December 2022, while nearly seven in 10 (69%) worked between 15 and 37.5 hours.
In December last year, 24% of qualified permanent GPs worked full time, with 68% working between 15 and 37.5 hours a week, compared with 32% and 62% in December 2016.
The earliest data shows 33% of permanent GPs were working full time in September 2015.
All statistics are based on the number of full-time equivalent posts in the GP workforce, and do not include trainees or locums.
Separate NHS Digital data shows that GPs in England carried out 26.8 million appointments in December, 68% of which were face-to-face and 48% on the day they were booked.
Beccy Baird, senior fellow at The King's Fund, said that while the data showed more new GPs were being trained than ever they will not reduce pressures on general practice until they are fully qualified.
She added: "These stats reveal the high level of demand for general practice appointments.
"This increasing need for appointments reflects a population that is growing, ageing and living longer, often with complex health needs and multiple conditions, meaning people require more appointments with their GP practice to stay well.
"Despite the fact GPs are working harder than ever before to deliver these record numbers of appointments, many patients continue to face challenges accessing their GP when they need them.
"These issues stem from chronic staff shortages and new workforce data released today highlights the significant shortfall in GPs in England.
"There has been much debate about whether reforming the model of general practice would resolve this crisis.
"Regardless of the model, this latest data shows that the core issue is very high demand and too few GPs.
"Addressing this should be a priority for Government if ministers want to make it easier for people to see their GP."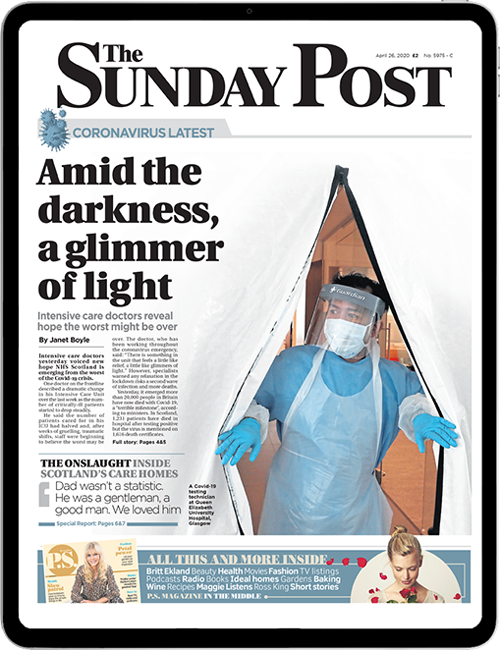 Enjoy the convenience of having The Sunday Post delivered as a digital ePaper straight to your smartphone, tablet or computer.
Subscribe for only £5.49 a month and enjoy all the benefits of the printed paper as a digital replica.
Subscribe