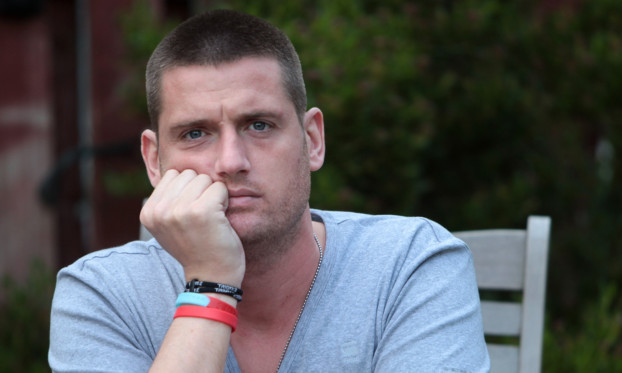 Victim hits out at 'exaggeration' claims.
A triple killer handed compensation for broken nasal clippers claims the prison guards he knifed are exaggerating their injuries to win bigger payouts.
In a outburst that is likely to infuriate every fair-minded person in the country, Kevan Thakrar has accused Craig Wylde and his colleagues Claire Lewis and Neil Walker of telling "pathetic lies" to increase the likelihood of getting more damages.
He made the astonishing claim in a rant posted on Facebook.
Thakrar attacked the three prison officers with a glass bottle in an unprovoked attack in Frankland Prison, County Durham, in 2010.
He admitted the assaults but was cleared of attempted murder after claiming he was defending himself.
Former Scots Guard Mr Wylde, who served his country in Northern Ireland and Iraq, is now on a cocktail of drugs to numb his excruciating pain.
He and Claire also suffer Post-Traumatic Stress Disorder, a serious condition usually attributed to troops returning from the horrors of war.
They are both yet to receive a penny in compensation despite being unable to work since the assault.
Last month, The Sunday Post exclusively revealed Thakrar had been successful in his own damages bid for £800, after his nose hair clippers were broken and a carton of juice was lost in a prison transfer.
A week later his mum, Jean, said her son felt the payout was "fair".
But Thakrar, 26, has sparked yet more astonishment by claiming the prison guards are only speaking out about him to get more money.
He said: "It is a sorry state of affairs made worse by the pathetic lies coming from the corrupt prison officers' camp in order to increase the possibility of compensation."
Mr Wylde hit back saying: "To say I'm doing this for a bigger payout is absurd. He doesn't know how much damage he's done. If anyone is manipulating the system it is him.
"My pain will never go away. I will always be on medication and have to put up with the side effects of that.
"It has ruined my life and there is no money that can compensate for that."
The ex-Scots Guard lost eight pints of blood after Thakrar went on the rampage.
The killer burst out of his prison cell brandishing a broken chilli sauce bottle and stabbed Mr Wylde in the shoulder.
A jury of Newcastle Crown Court cleared Thakrar of attempted murder.
Since then Mr Wylde, a 32-year-old father of two, has had to move back in to his parents' County Durham home.
He is still taking methodone or morphine to numb his pain four years after the prison attack.
Mr Wylde said: "It is gutting. I've worked since I was 14 and now I can't go out and get that self respect of earning a living.
"I should be able to provide for my family but that looks impossible."
But in his version of events, written after he was cleared in 2012 but posted online earlier this month, Thakrar writes: "I am an innocent man, wrongly imprisoned in the first place, and proven to be innocent of the false allegations made by corrupt prison staff am I really worth £250,000 of taxpayers' money?"
Thakrar is now in the Close Supervision Centre at HMP Woodhill in Milton Keynes, Buckinghamshire.
Justice secretary Chris Grayling told MPs he shared their "revulsion" at Thakrar's compensation pay out.
But he said the killer had not been given legal aid to sue the Ministry of Justice.
Speaking in a commons debate last week, Conservative MP for Bury St Edmunds David Ruffley said to Mr Grayling: "Could you tell me whether legal aid was allowed for the prisoner to bring that case and, if so, is this a good use of taxpayers' money?"
Mr Grayling said: "I can reassure you that while I share your revulsion at that particular case, that in fact the availability of legal aid was not a part of that case.
"And the reforms we have put in place mean that prisoners cannot access legal aid for cases like this, and indeed for a wider range of cases related to their conditions in prison, the prisons they are kept in, where I do not believe the taxpayer should be funding court cases."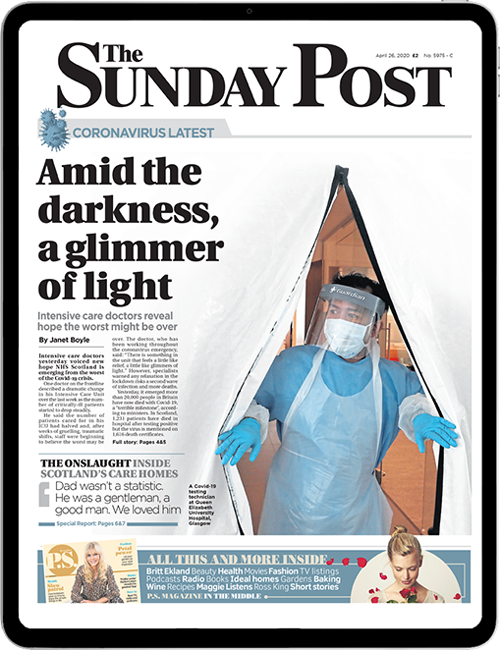 Enjoy the convenience of having The Sunday Post delivered as a digital ePaper straight to your smartphone, tablet or computer.
Subscribe for only £5.49 a month and enjoy all the benefits of the printed paper as a digital replica.
Subscribe