The NHS "can't go on like this", a senior health chief has warned as he urged the Government to come to an agreement with striking unions over pay.
Sir Julian Hartley, chief executive at NHS Providers, said the NHS was not seeing "business as usual" on Tuesday as it endured the second day of a 72-hour walkout by junior doctors.
It comes as the British Medical Association (BMA) and the Government appear to be no closer to reaching a resolution on pay, with the union urging Health Secretary Steve Barclay to drop a number of pre-conditions to talks.
It says these include the Government "wanting to keep discussions to future pay and limiting talks over 15 years of pay erosion to just a one-off bonus payment".
"It also appears that the Health Secretary is looking for commitments for the BMA to send any offers the Government makes to members with a recommendation to accept them, which is not something junior doctors would do ahead of entering into formal negotiations," it added.
Sir Julian said of the pressures facing the NHS on Tuesday: "So far, so difficult for the NHS – but the health service is still there for patients.
"Unlike previous strikes, it's noticeable that there has been no let-up in the demand for care.
"Senior doctors are stepping into the breach but it isn't business as usual.
"For hospital patients that means it's taking longer for admissions and the discharge process is also slower.
"Ambulance handover delays are up too.
"We're seeing increased levels of cover by senior doctors in mental health and community services but it isn't sustainable and trust leaders are worried about 'burning goodwill'.
"The planning effort involved in preparing for the strike and keeping services going has been huge and has taken leaders' time away from other work.
"We can't go on like this. The knock-on effects of a three-day strike will be felt for a long time to come.
"We need the Government and the doctors' unions to come to an agreement quickly."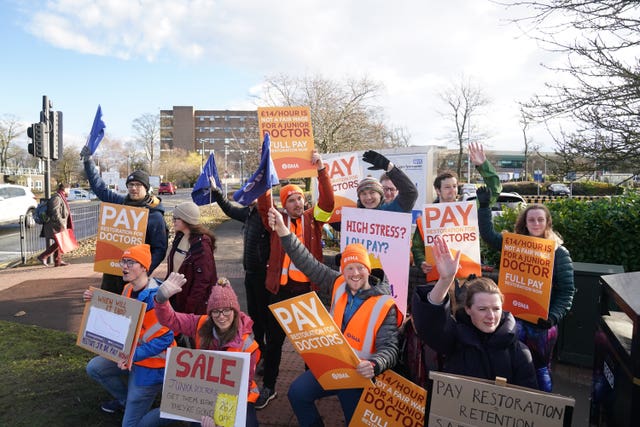 NHS national medical director, Professor Sir Stephen Powis, said: "Emergency departments remained under severe pressure yesterday, and, while we are prioritising urgent and critical care, it's important to remember that GP surgeries and pharmacies are largely unaffected and that 111 online can help with many non-urgent needs.
"Some hospitals even saw their busiest Monday of the year so far for A&E attendance as the strike got under way yesterday, which presents a major challenge as our staff continue to do all they can to mitigate the impact of the industrial action for patients.
"As we see the impact of the most significant strike disruption in the history of the NHS, we're really grateful to the public for using services appropriately."
Thousands of appointments and operations are expected to be cancelled as a result of the 72-hour strike in England, which began on Monday morning.
More than 100,000 appointments have already been postponed this winter after nurses and other health workers took strike action in a dispute with the Government over pay, according to NHS figures.
The BMA is demanding "pay restoration" for junior doctors, who can have many years of experience and make up about 45% of the medical workforce.
It says their pay has fallen in real terms by 26% since 2008/09 and reversing this would require a 35.3% pay rise.
On Friday, Mr Barclay invited the BMA to talks, but the union rejected the idea, saying there were "unacceptable" pre-conditions.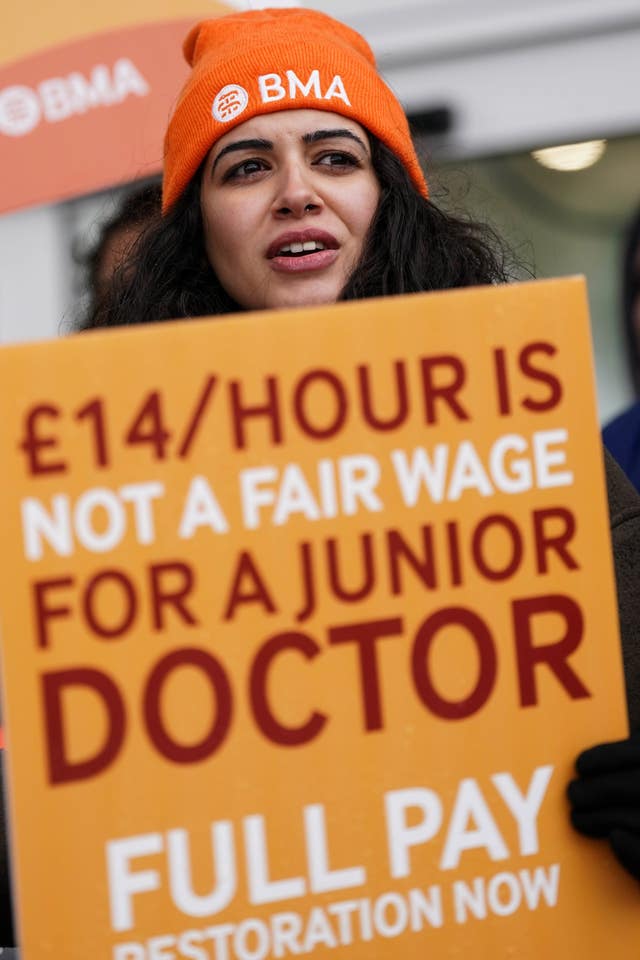 Dr Rob Laurenson and Dr Vivek Trivedi, co-chairs of the BMA's junior doctor committee, said in a statement: "We remain open to entering talks with the Government anytime and anywhere to bring this dispute to a swift resolution and restore the pay that junior doctors have lost.
"If the Health Secretary is truly committed to this, then he needs to drop these unreasonable pre-conditions and begin proper negotiations with us.
"The pre-conditions go against the very thing junior doctors are in dispute over. It begs the question; does he even understand why doctors are so angry?
"Patients and doctors want a quick end to this dispute, but it seems the Government want to prolong it. So, we are asking him to drop the barriers he has put in place and start talking – doctors and patients deserve nothing less."
On Monday, Rishi Sunak said he does not think it right that "there is so much disruption" being caused by industrial action as he defended his administration's anti-strikes legislation.
The Prime Minister, speaking to Sky News while in San Diego, US, said: "I don't think it's right that there's so much disruption being caused to working families' lives.
"That's why I, as Prime Minister, introduced new laws to have minimum safety levels in our critical public services like rail, like education, like healthcare.
"It's precisely because I do think people should not be able to have that disruption in their lives that I'm putting that new law through Parliament."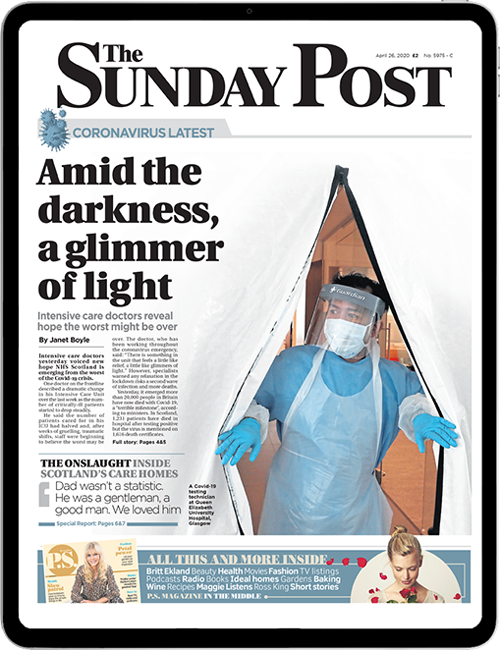 Enjoy the convenience of having The Sunday Post delivered as a digital ePaper straight to your smartphone, tablet or computer.
Subscribe for only £5.49 a month and enjoy all the benefits of the printed paper as a digital replica.
Subscribe