New rules on language branded 'absurd'.
The NHS has banned staff from using the terms "elderly" and "family doctor" in leaflets and brochures for fear of offending patients.
Health workers have been urged to write "older people" and "GP" in official publications instead. And a newly published rulebook also discourages employees from using the term "husband and wife". It claims "partner" would be more appropriate.
The manual, published by NHS Health Scotland which is dedicated to reducing health inequalities concludes that the term "elderly" is not inclusive enough while "husband and wife" could alienate gay and lesbian people. There's no reason given as to why "family doctor" should not be used.
Critics claim the advice in the "guide to good writing" is nonsensical and undermines traditional family values.
Margaret Watt, of the Scotland Patients Association, said: "This is absurd. This level of political correctness is keeping people in jobs but doing nothing to enhance patients' experiences of the NHS."
Norman Wells, of the Family Education Trust, added: "Something has clearly gone wrong when the NHS instructs its staff to exclude from its vocabulary words such as husband, wife and family.
"Even if these words are not valued by NHS bureaucrats, they remain precious and full of meaning to millions. How can the NHS consider it 'inclusive' to exclude any recognition of something as fundamental as marriage and family?"
However, Tim Hopkins, of the gay rights group the Equality Network, defended the guidelines. He said: "It is important that the language used by public services does not exclude anyone."
The 44-page Editorial Style Manual is backed by the Plain English Campaign. It states: "Authors and editors must seek to avoid bias and prejudice in all NHS Health Scotland publications.
"Writers should not make assumptions about situations or roles, e.g. doctors referred to as 'he', nurses as 'she' or a family unit being made up of a married man and woman."
It goes on: "You may disagree with some of the rules, or they may be different to style conventions you've seen in the media or in other organisations' documents. When there is a good reason to break a rule, you can discuss this with an editor.
"However, it is important that all materials produced by NHS Health Scotland are edited to the same standard. So, unless otherwise agreed, please use this guide to maintain consistency."
These revelations are the latest example of the public sector's obsession with equality policies. Last year we exposed how the word "dad" had been removed from an NHS guide to childbirth after it was deemed offensive to gay couples. It came in the wake of our revelations that health bosses were sending nurses and paramedics on courses to help them learn how to ask questions in a politically correct fashion.
A spokesman for NHS Health Scotland said: "We produce around 150 publications for the public each year and it's our role to ensure that these do not discriminate against any section of society."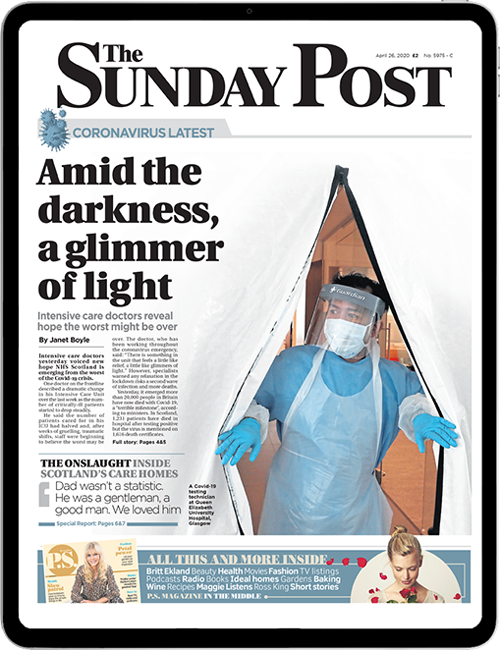 Enjoy the convenience of having The Sunday Post delivered as a digital ePaper straight to your smartphone, tablet or computer.
Subscribe for only £5.49 a month and enjoy all the benefits of the printed paper as a digital replica.
Subscribe