A new precision therapy has shown "encouraging" results for patients with a traditionally hard-to-treat cancer.
Scientists said a new molecular-targeted treatment can help increase "progression-free survival" rates for patients with cancer of unknown primary (CUP).
CUP means that cancer spread (also known as secondary cancer) has been found in a patient's body but doctors do not know where the cancer started.
This can either occur because the secondary cancer has grown very quickly while the initial cancer is still small or, in rare circumstances, the patient's immune system has successfully attacked the original primary cancer and it has disappeared while the secondary cancer is still growing.
The main treatment is traditional chemotherapy but someone's odds of survival are generally quite poor.
However, an international team of researchers has been assessing whether a new type of personalised treatment can help increase survival odds.
Patients taking part in the trial, known as CUPISCO, are given a "comprehensive genetic profile" to examine in detail the genetic changes driving the cancer.
Based on this information, scientists can make the best decisions on personalised treatments, with a number of different treatments being offered in the trial.
Some 436 people who had at least one of three doses of chemotherapy, and whose CUP did not get worse, were involved in the trial.
Of these, 326 received molecularly-guided therapy after genetic profiling.
Data from the study, which was presented to the European Society for Medical Oncology conference in Spain, shows that treatment choices guided by comprehensive genomic profiling "significantly" increases the length of time before a patient's cancer gets worse, compared with standard chemotherapy.
Those who had personalised treatment had an average of 6.1 months of "progression-free survival" compared to an average of 4.4 months among those who received standard care, according to the study, which was sponsored by the pharmaceutical firm Roche.
Researchers said the participants are being tracked for longer-term survival but initial figures suggest patients survive longer with the precision therapy.
One patient, who is taking part in the study at The Christie NHS Foundation Trust in Manchester, described how being on the clinical trial had given him a "second chance at life".
Chris Russell, a 55-year-old father-of-four from Mayfield in Derbyshire, was diagnosed with CUP in early 2022 after nearly a year of specialists trying to find out what was wrong with him.
He had initially complained of a lump on his shoulder and, after numerous tests and investigations, he was diagnosed with CUP.
Mr Russell has been taking part in the trial for a year and is still doing well.
"I feel so lucky to have been given the opportunity to take part in the trial," he said.
"It's given me a second chance at life when I thought I might not have one. I'm enjoying doing everyday things like going on holiday and taking my son to watch the football. I really can't thank the team at The Christie enough.
"The results of the study are encouraging and behind those numbers are people like me being given more time. I'm proud to be taking part in research because I know I'm helping other people like me in the future."
Dr Natalie Cook, consultant medical oncologist at The Christie NHS Foundation Trust and principal investigator of the trial, said: "People diagnosed with CUP have traditionally had a poor prognosis and although the incidence is decreasing it remains the sixth most common cause of cancer death.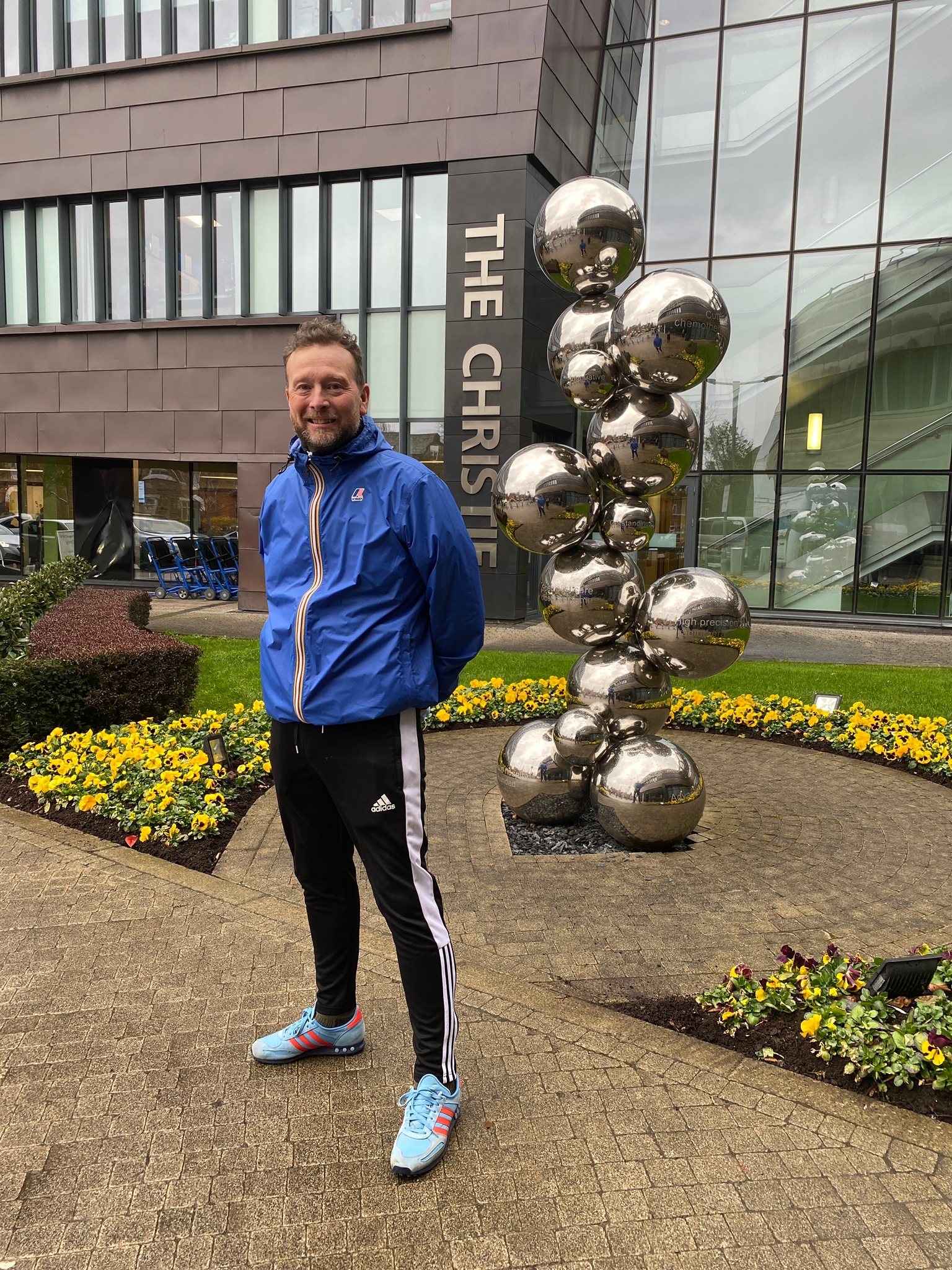 "The CUPISCO results are very encouraging and show that we must ensure our patients have access to comprehensive genomic testing and molecular-targeted treatments where a match is found.
"This will hopefully increase treatment options in the future, leading to better prognosis and outcomes in people diagnosed with CUP."
Dr Kai-Keen Shiu, consultant medical oncologist at UCLH NHS Foundation Trust and UK chief investigator of the trial, said: "The positive results from the CUPISCO trial are encouraging for patients living with cancer of unknown primary where there has been an unmet need for early genomic profiling and testing the effectiveness of novel targeted treatments which have been lacking for decades.
"I am proud that by working collaboratively with the principal investigators across 10 NHS centres of CUP expertise and research, the United Kingdom was the second-highest contributor of patients into this important global trial."
John Symons, director of the Cancer of Unknown Primary Foundation – Jo's Friends, said: "A diagnosis of CUP, where effective treatment options are limited, is very frightening.
"The CUPISCO trial heralds a new dawn for patients where diagnosis is informed by genomic profiling that can lead to more focused and more effective treatment options."
Around 8,600 people are diagnosed with cancer of unknown primary in the UK each year, according to Cancer Research UK.
Doctors can diagnose CUP by looking at cells using a microscope. For instance, cells taken from a cancer in the lung may look like breast cancer cells. This means that the breast cancer has spread to the lung, rather than the cancer being one which started in the lung.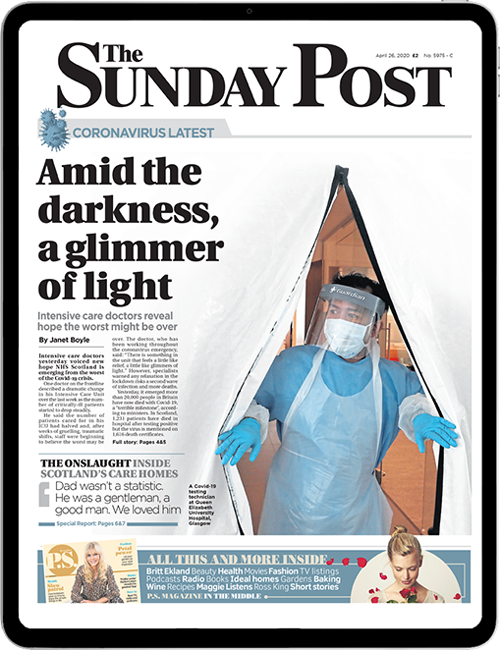 Enjoy the convenience of having The Sunday Post delivered as a digital ePaper straight to your smartphone, tablet or computer.
Subscribe for only £5.49 a month and enjoy all the benefits of the printed paper as a digital replica.
Subscribe