Researchers are hoping to better understand respiratory viruses like colds and flus through the launch of a new study.
The Wellcome Sanger Institute's new respiratory virus and microbiome initiative (RVI) will lay the groundwork for large-scale surveillance of the viruses.
It will build on the Institute's genomics expertise and the experience gained while sequencing millions of Covid-19 genomes during the pandemic.
The initiative aims to develop the capability for routine genomic surveillance of respiratory viruses, including influenza virus, respiratory syncytial virus (RSV), adenovirus and rhinovirus.
It could also allow emerging pathogens, which could lead to potential pandemics, to be monitored.
Experts suggest the data gathered through nose and throat swab samples will lead to a better understanding of common diseases present in the UK.
It will also act as an early warning system for new viruses, support public health responses, and enable research into the transmission and evolution of respiratory bugs.
Researchers say better understanding of which pathogen strains are in circulation will help generate new vaccines and ensure existing ones are likely to be protective.
Dr Ewan Harrison, head of the RVI at the Wellcome Sanger Institute, said: "The RVI is an exciting opportunity to build on the technology and methodology that has been developed for genomic surveillance of SARS-CoV-2 during the pandemic.
"We aim to help answer some of the most pressing public health questions, while at the same time addressing some of the gaps in our basic knowledge about respiratory infection and health.
"Ultimately, we hope to contribute to global efforts to further establish pathogen genomics for routine public health and research, and as part of pandemic preparedness."
The RVI team will initially establish combined genome sequencing of SARS-CoV-2 (Covid), flu, respiratory syncytial virus (RSV) and other common respiratory viruses in a single test.
But the ultimate goal is to determine all of the genes and all of the species – including viral, bacterial and fungal species – present in a single nose swab sample.
Gordon Dougan, director of infectious disease at Wellcome, said: "Genomic sequencing offers incredible opportunity to track viruses globally.
"It can give researchers and policymakers a finger on the pulse of where and how they are circulating. This is vital information for preparing healthcare and research systems."
He added: "This approach is an example of how science can be used to detect rising levels of infectious diseases and identify its sources and drivers.
"It could also become a blueprint to strengthen virus tracking in other countries.
"Preventing future pandemics depends on countries around the world working together to ensure early intervention on infectious disease rise and spread."
Professor Susan Hopkins, chief medical adviser at the UK Health and Security Agency (UKHSA), said: "This initiative is an exciting development in expanding the UK pathogen genomics capability that has been so vital to our health protection activity in recent years.
"Genomic sequencing has been crucial in the response to the Covid-19 pandemic and will continue to be pivotal in global efforts to address all kinds of threats to health in the future."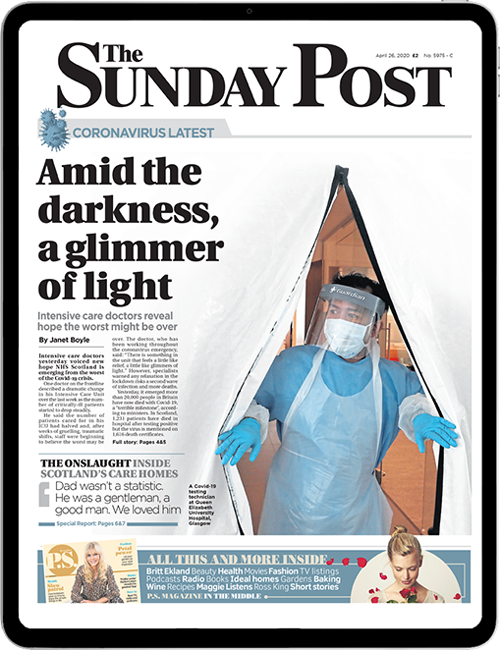 Enjoy the convenience of having The Sunday Post delivered as a digital ePaper straight to your smartphone, tablet or computer.
Subscribe for only £5.49 a month and enjoy all the benefits of the printed paper as a digital replica.
Subscribe