Nearly one in four adults say they could not afford an unexpected £200 bill, a survey indicates.
A survey carried out in July found that 23% of people could not afford an unanticipated cost of £200.
The research was commissioned by debt and budgeting help charity Christians Against Poverty (CAP).
Some 28% of adults said the rise in the cost of living has made them feel financially insecure.
The same proportion (28%) of adults surveyed across the UK said they are finding keeping up with bills and credit commitments a heavy burden and 9% now have debts that they do not know how they will repay.
CAP's director of external affairs Gareth McNab said: "Millions of households in the UK are facing a devastating debt crisis right now.
"At Christians Against Poverty, we are supporting increasing numbers of people who have had to borrow money just to pay for essentials, like food, bills and energy.
"Income is just so low for many that a financial shock like a car issue or the boiler breaking can leave them facing spiralling debts."
He added: "We all deserve to have an income that provides us with at least the essentials, yet for many right now inadequate levels of social security and low wages are leading to more debt and poverty, and all the worries and challenges that come with that."
CAP said one of its clients started to struggle with debt after a difficult pregnancy, leaving her unable to return to work.
An unexpected car breakdown also added to her family's financial strain.
She said: "We were just about ticking over, but we had to take out a credit card because the car blew up and we needed to buy another car.
"It was a very difficult time for all of us and it was not easy going down to one wage with a new baby and a nine-year-old son."
She received help from CAP and is now debt free after successfully using a repayment plan and budgeting, the charity said.
CAP is calling for a UK-wide strategy to ensure that every person and household across the UK is receiving all the social security benefits to which they and their families are entitled.
It said it also wants to see clear manifesto commitments to ending poverty by ensuring that incomes are "liveable" on, by reviewing the rates of social security and wages against minimum standards.
It should also be ensured when debts are deducted from benefits that there is still enough for people to live on, the charity said.
More than 2,000 people across the UK were surveyed by YouGov for the research.
A Government spokesperson said: "We know people are struggling which is why we're bearing down on inflation and providing record financial support worth an average £3,300 per household.
"On top of this we have raised benefits – including Universal Credit – by 10.1%, increased the National Living Wage and have extended the Household Support Fund to help families with food, energy and other essential costs.
"We have invested a record £90 million to support free debt advice in England and our Breathing Space scheme gives those facing financial difficulties space to receive debt advice, without pressure from creditors or mounting debts."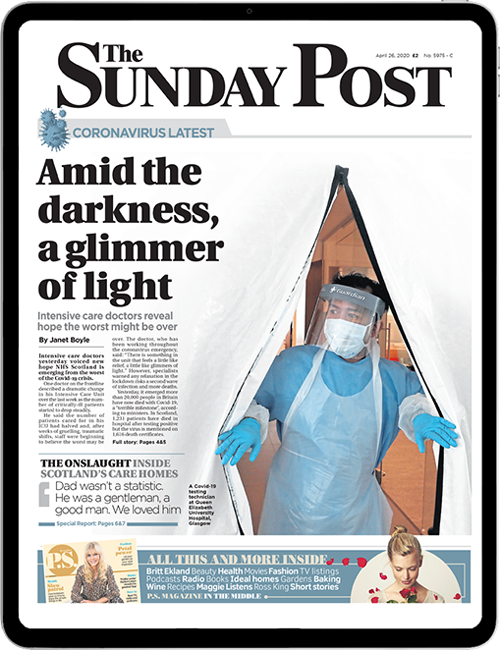 Enjoy the convenience of having The Sunday Post delivered as a digital ePaper straight to your smartphone, tablet or computer.
Subscribe for only £5.49 a month and enjoy all the benefits of the printed paper as a digital replica.
Subscribe