A group of mothers from across the UK is urging people to sign up as stem cell donors to give their children and others a "second chance at life".
The network, led by Sarah Cripps, 37, from Croydon, has joined forces with blood cancer charity DKMS UK to raise awareness about the donation process.
According to DKMS UK, the misconception that donating stem cells is an invasive procedure could be holding people back from signing the register.
The charity said 90% of all donations are made via a method known as peripheral blood stem cell (PBSC), which is similar to blood donation.
Blood is passed through a machine that isolates and collects stem cells, with filtered blood then re-entering the body.
In 10% of cases, donors will be required to give bone marrow. The one-hour procedure is carried out under general anaesthetic, with a needle extracting the marrow through the hip bone.
DKMS UK claims almost 13,000 people die from blood cancer in the UK each year, with around 2,000 people in need of a stem cell transplant at any given time.
Ms Cripps is now fronting the charity's Swab to Save a Child campaign, with events set to take place around the country on Sunday September 17.
Her son Teddy was diagnosed with acute myeloid leukaemia (AML) in April 2022 but has since made a full recovery following a bone marrow transplant from a stranger.
She said: "When Teddy needed a transplant, we hoped his twin brother George would be a match for him. When we were told he wasn't, my world fell apart.
"I was terrified, stem cells are not a pharmaceutical you can buy off the shelf.
"Then, when we found out a kind stranger somewhere in the world had registered as a donor and would be anonymously donating their stem cells to save my boy's life the feeling of gratitude was immeasurable.
"Registering with DKMS takes no time at all – please come down to the event this Sunday and you could then go on standby to give someone a second chance at life."
Joining Ms Cripps is Vicky Winn, 31, from Liverpool, whose son Harry, four, was diagnosed with acute lymphoblastic leukaemia (ALL) in November 2022.
He is currently in remission but will receiving chemotherapy until December 2024 and could require a bone marrow transplant in the future if he relapses.
Annie Martin's daughter Issy, 16, was also diagnosed with ALL in June 2019 and relapsed in March 2022. She was given stem cells by her younger sister Tilly, 12.
Katie Bolker-Carver, 33, from Colchester, found out her son Niko, now four, had B-cell ALL when he was just two. He has since had five blood and platelet transfusions, has been in theatre for 15 different procedures and is having chemotherapy daily.
People aged between 17 and 55, who are in general good health, are being urged to attend the Swab to Save a Child events and register.
Stephan Schumacher, chief executive of DKMS UK, said: "Our mission at DKMS is to recruit potential donors so every patient in need of a stem cell donation can find their lifesaving match.
"We're proud to have given 105,000 patients a second chance at life, and their families more time with their loved ones.
"There's still a long way to go to meet the demand and support families in their hour of need."
September is Blood Cancer Awareness Month.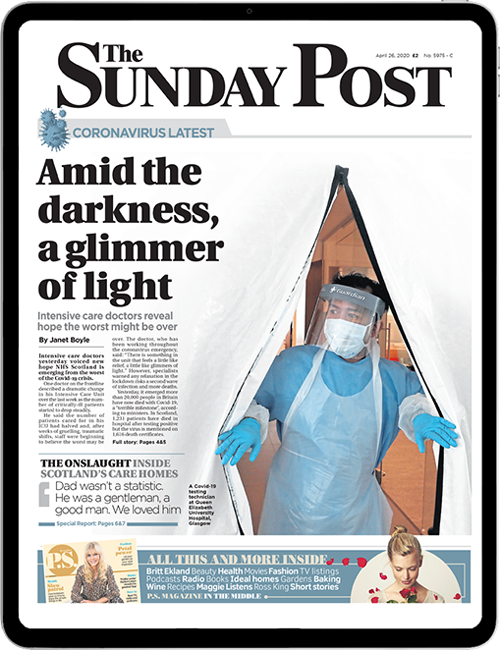 Enjoy the convenience of having The Sunday Post delivered as a digital ePaper straight to your smartphone, tablet or computer.
Subscribe for only £5.49 a month and enjoy all the benefits of the printed paper as a digital replica.
Subscribe