Metropolitan Police Commissioner Sir Mark Rowley has said he is "worried" about severity of crime at the Notting Hill Carnival.
The annual west London event this year saw eight people stabbed, police officers assaulted and 275 arrests across the two days.
It prompted politicians to call for change – with Prime Minister Rishi Sunak saying violence at the event showed the need for police and the courts to be given tougher powers to tackle so-called "zombie knives" and machetes and the Conservative Party's London mayoral candidate, Susan Hall, suggesting the event be moved and potentially held in a park.
Sir Mark reiterated on Friday morning, during a live phone-in on LBC, that any change to the location of the event was not a decision for police.
He called the carnival a "fantastic event in many respects" but highlighted two concerns "from a policing perspective" that he will be seeking to improve in a review.
"It's not the volume of crime, which is not disproportionate for an event…but the severity of the crime is really concerning," the commissioner said.
He added that he is "worried" about the severity of crime, which includes stabbings, and the weapons police recovered during the event – including over 70 knives and one or two firearms.
Sir Mark told LBC that his second concern is the risk of crowd crushing.
"We're doing that review work," he said.
"I know as part of that we will be saying we're really concerned about the severity of crime…and also the crowd crushing and we will be asking the organisers, Notting Hill Carnival Ltd, and local authorities and others to think about the arrangements to get rid of those really worrying risks."
Sir Mark went on to say the experiences of some officers at Notting Hill Carnival is "deeply unpleasant".
"That's why I'm going to push hard with the organisers and…local authorities for improvements that deal with these risks but enable hundreds of thousands of people to keep enjoying themselves," he added.
Notting Hill Carnival Ltd has been contacted for comment.
Organisers said previously that they "deplore all acts of violence" and will "continue to work hard with our partners to protect Notting Hill Carnival and the people who make it so special".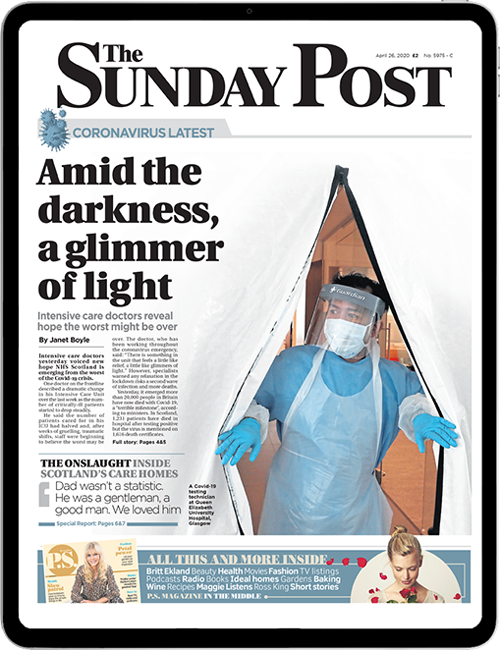 Enjoy the convenience of having The Sunday Post delivered as a digital ePaper straight to your smartphone, tablet or computer.
Subscribe for only £5.49 a month and enjoy all the benefits of the printed paper as a digital replica.
Subscribe