A man who cut the throats of his girlfriend and an associate after being released from jail has told jurors: "I'm not a monster."
Lee Peacock, 50, is on trial at the Old Bailey accused of murdering Sharon Pickles, 46, and Clinton Ashmore, 59, in separate attacks in Westminster over two days in August 2021.
Police had found Ms Pickles' body at her home after Peacock's father alerted officers that his son had visited him and confessed to killing three people by cutting their throats.
In a note at the scene, Peacock allegedly wrote that Ms Pickles was "meant to live" and he had sworn "revenge" against those who took advantage while he was in jail.
Peacock, who was released from jail on June 4, tried to cut his own throat when he was tracked down to a houseboat on the Grand Union Canal after a five-day manhunt, jurors have heard.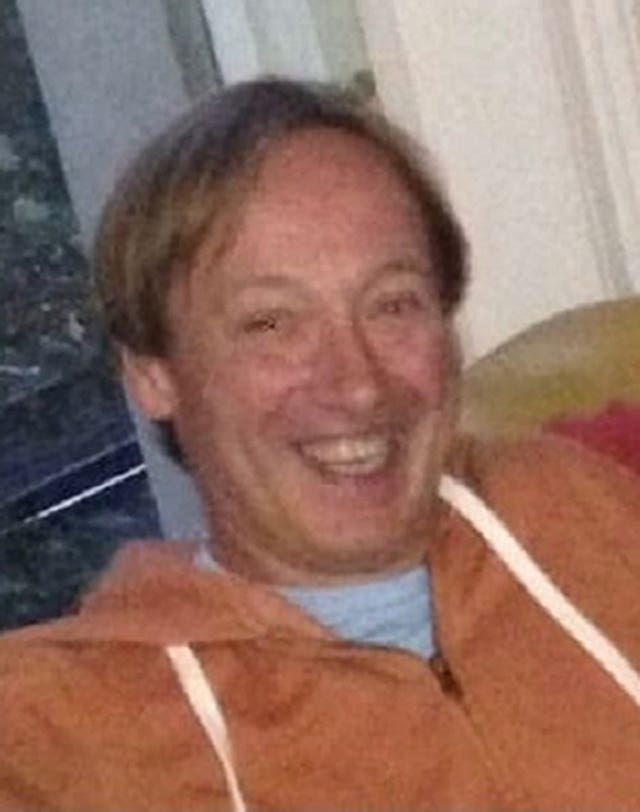 On Thursday, Peacock told jurors that he did not intend to hurt either victim, saying the death of his "other half" was a "pure accident" and Mr Ashmore attacked him first.
He told jurors: "I know I'm not a monster. I never wanted to harm my partner. Clinton, I'm sorry but he caused it. He moved in on my woman and then told me that he did and with a rain of punches."
Prosecutor Edward Brown KC had challenged Peacock's account of the killings.
He said: "So far as Sharon Pickles is concerned, your account is that it was a complete accident. And to the extent that you caused the injuries that you did in a sense you were in control of your actions but it was an accident?"
Peacock replied: "Not in any possible way did I intend to cause Sharon harm or serious harm. It's impossible. In 15 years I have known her I have never ever been violent to anyone."
Mr Brown said: "I suggest you were exceptionally angry at the idea that Sharon had been having sexual relations – 'your girl'."
The defendant denied it but said he was angry at people he thought were "cuckooing" her.
The prosecutor challenged Peacock's claim that he killed Mr Ashmore in "self defence" after being punched in the head.
"I suggest the prosecution does not have to prove a motive but there is one here – it was revenge. He was part of the group of people you blamed for Sharon's downfall as you saw it.
"It was planned to go and kill who you could find, who was responsible for Sharon's downfall," Mr Brown said.
Peacock responded: "I was looking for people to help me."
Asked about the circumstances in which he produced his knife, he said: "It was in my hand when I got it out to show him because he did not believe I killed Sharon – I did it and immediately I was horrified. It was immediately obvious, like I could not believe that someone could die that quickly."
Mr Brown said: "This injury was approximately 4cm deep – that is approximately the length of the cutting edge of the blade. The neck is obviously a vulnerable part of the body and you knew that."
Peacock insisted he "adored" Ms Pickles, adding: "I sat in a cell for 18 months thinking about this – I don't know how this happened.
"I have no explanation. I do not know how my brain works, all I know it doesn't work correctly."
Mr Brown said Mr Ashmore had suffered nine knife wounds and asked if it was a "coincidence" that both victims had cuts to the neck on both sides.
Peacock said: "Clinton was screaming at me going absolutely mental. In all my life in all the places around the world I have been I have never been in a fight."
He said it was "absolutely frenzied" and he had been "completely oblivious" to Mr Ashmore and Ms Pickles being in a relationship.
Asked if all the injuries on Mr Ashmore were in self defence, he said: "I did not know. I had the knife in my hand and he's coming at me."
Mr Brown asserted: "You committed two terrible murders with your warped and angry mind, that's the reality and you confessed to two terrible murders, didn't you?
"You were determined to punish Sharon Pickles and you were determined to punish Clinton Ashmore. You intended nothing less that to kill each of them, didn't you?"
Peacock denied it, saying: "Sharon had done nothing wrong."
He denies two counts of murder and the trial continues.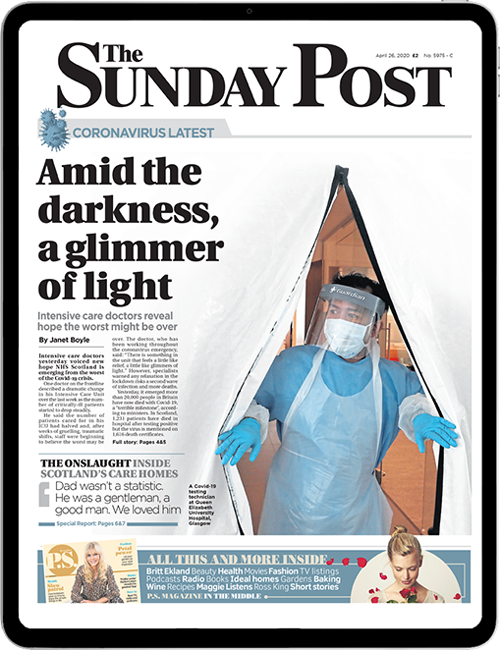 Enjoy the convenience of having The Sunday Post delivered as a digital ePaper straight to your smartphone, tablet or computer.
Subscribe for only £5.49 a month and enjoy all the benefits of the printed paper as a digital replica.
Subscribe