A father accused of murdering a man on a nightclub dancefloor because he was "standing in his spot" has been found guilty by a jury.
Edward Wilson, 39, killed Akeem Francis-Kerr with a single stab wound to the neck at Valesha's nightclub in Walsall just after 5am on March 11.
A jury of six men and six women found Wilson guilty of murder at Stafford Crown Court on Wednesday after just over 13 hours of deliberations.
Emotional loved ones of Mr Francis-Kerr cried and whispered "yes" as the verdict was returned.
Mr Francis-Kerr, 29, was dead within an hour of being stabbed in the neck after the knife pierced both his carotid and his jugular veins in what prosecutors say was a dispute over who was standing where in the nightclub.
Prosecutor Maria Karaiskos KC told the jury Wilson stabbed Mr Francis-Kerr on the dancefloor "out of anger, arrogance or jealousy" after returning from the toilet to find him talking to two females in a recessed area of the club where Wilson had been standing since he arrived at the club an hour before, at around 4am.
During his own evidence to the jury, Wilson admitted the pair had had an "altercation" and exchanged blows, but denied stabbing Mr Francis-Kerr, saying he did not even know there had been a stabbing until his friend admitted he may have "got" him when they had left the club.
Wilson had said he simply asked Mr Francis-Kerr to move so he could retrieve his drink that he had left in the corner while he went to the toilet, but he responded by saying: "I'm not f****** moving."
The defendant said his friend then got involved and "grabbed" Mr Francis-Kerr from behind before the victim was pulled away by bouncers, but he said he had no idea Mr Francis-Kerr had been stabbed.
After the scuffle, Wilson said his friend wanted to "get out" of the club, so they left, first trying to get through the front doors of the club before realising they were locked and heading for a fire exit instead.
They got back in the Audi that Wilson had driven to the club, along with a female friend, and they drove away until the female realised she had left her phone behind and they went back so she could retrieve it.
While she was out of the car, Wilson said his friend admitted he may have "got" Mr Francis-Kerr.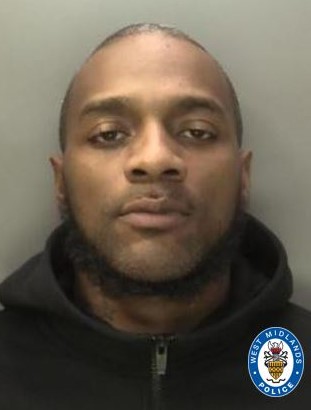 In his evidence, he said: "I asked, what do you mean?
"He said he thinks he had stabbed him. I said what do you mean you've stabbed him? I didn't even know until he told me.
"I felt the world come crashing round my shoulders – why would you do that? There was no need to do anything like that, it wasn't that serious."
Two days after the stabbing, Wilson had checked into an apartment in Sheffield which had been booked by his ex-partner for the week of March 13-17.
While the prosecution said he fled there to hide out, Wilson claimed he was only in the city because it was where his ex and their son lived and he was visiting – something that he did regularly.
Wilson was arrested at the apartment on March 14, and in various police interviews denied being involved in the stabbing.
When asked by his defence barrister Nigel Edwards KC why he did not tell police the truth if he knew his friend had admitted stabbing Mr Francis-Kerr, Wilson said he was afraid that it would put his son and his mother in danger.
He said: "If I told the truth at that precise moment, it would put my family's lives, my mum's life, my son's life, in danger.
"Just now, today, is the first time I've told anyone I knew what happened. I've got my son, my mum to think about. I need to get back to them, so I'm going to say it now."
Judge Kristina Montgomery told Wilson, who showed no emotion, he would be sentenced next Wednesday at the same court and warned him he would be facing life imprisonment.
Addressing the jury, the judge said: "Thank you very much for the hard work and obvious care you have shown in this case.
"You have handled the task impeccably."
She also praised Mr Francis-Kerr's loved ones, who have attended court every day during the case, for the way they behaved in the public gallery.
In a statement released through West Midlands Police, Mr Francis-Kerr's family and friends said they were "collectively relieved" at the verdict.
They said: "We give thanks to the most high for guiding and protecting us during this time of excruciating pain.
"Only now we feel like a small fraction of justice has been served. Nothing will ever return or replace Akeem's unmatched energy.
"We will all remember Akeem for his bright smile and we know the universe will shine a lot brighter with him on the other side.
"Akeem had his whole life ahead of him. We are heartbroken that he will never reap the rewards of his hard work.
"Akeem was devoted to his family, particularly his brothers and nieces. He loved his family dearly.
"Akeem had wishes of becoming a dad, as he loved children, he was somewhat a big kid at heart.
"Akeem would do anything for his loved ones. To know Akeem was to love Akeem.
"Memories of all that know him will create the authentic story that will forever live on.
"His smile, laugh, jokes and presence are fond moments we will all cherish forever.
"We give thanks to all officers, specialists, prosecution and everyone who has worked tirelessly on Akeem's case.
"The family liaison officers have been extremely supportive. We truly appreciate every individual and team involved.
"We will forever be thankful and hold you in all in hearts for eternity."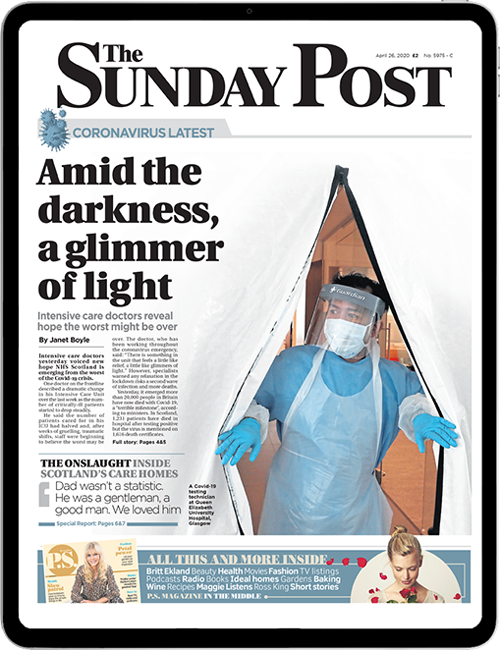 Enjoy the convenience of having The Sunday Post delivered as a digital ePaper straight to your smartphone, tablet or computer.
Subscribe for only £5.49 a month and enjoy all the benefits of the printed paper as a digital replica.
Subscribe