More than two thirds of religious people said they would support a UK assisted dying law in polling described by campaigners as showing the public is "crying out for change".
Lawmakers have been urged to "finally grasp this issue", with MPs being encouraged to "bring forward this debate as a matter of urgency" by high-profile supporters of legalisation.
The polling, for pro-change campaign group Dignity in Dying, found that of the 1,844 people surveyed in England and Wales, 78% said they tended to or strongly supported a change in the law.
Some 766 of those surveyed said they belonged to a religion. Of those people, 69% said they tended to or strongly supported legalising assisted dying.
While religions including Judaism, Buddhism and Islam featured among survey respondents, the majority were from Christian backgrounds.
More than three quarters (78%) of people who described their faith as Church of England, Anglican or Episcopal, and more than two-thirds (68%) of Roman Catholics, said they were in support of a law change.
Rabbi Dr Jonathan Romain, chairman of Dignity in Dying, said: "This research shows that, all over the country and in every walk of life, people are crying out for change on assisted dying. That includes an overwhelming majority of people of faith, myself included, who support this change because of our beliefs, not in spite of them.
"Millions of people have watched a loved one suffer at the end of their life. They know that, whatever your beliefs, there is no moral argument for prolonging suffering when a dying person says that's enough, I want to take control.
"MPs must bring forward this debate as a matter of urgency and end the intolerable suffering the ban inflicts on dying people and their loved ones with every day that Westminster drags its heels."
Former Archbishop of Canterbury Lord Carey, a long-time supporter of change, said: "It is no surprise to me that large numbers of Christians would support a compassionate assisted dying law in this country.
"One of the key themes of the Gospels is love for our fellow human beings. Doing whatever we can to relieve needless suffering and bring peace is a profoundly Christian act.
"It is my greatest hope that, after many years of delay, lawmakers will now finally grasp this issue and craft a new settlement for dying people that provides the compassion and kindness that so many in this country would like to see."
In July, Social Care Minister Helen Whately told a parliamentary committee hearing evidence into assisted dying and assisted suicide that debate in this "sensitive area" is one that should be led by MPs at Westminster and it should be for Parliament to decide.
She told the Health and Social Care Committee: "It's an issue of conscience for individual Members of Parliament. If the will of Parliament is that the law on assisted dying should change then Government would not stand in its way."
The committee, which heard from peers, experts and Swiss organisations including Dignitas during its sessions, is expected to publish a report later this year.
Assisted suicide is currently banned in England, Wales and Northern Ireland, with a maximum prison sentence of 14 years.
In Scotland, assisted dying is not a specific criminal offence but assisting the death of someone can leave a person open to murder or other charges.
Scottish Liberal Democrat MSP Liam McArthur's member's Bill, which seeks to enable mentally competent adults who are terminally ill to be provided with help to end their life if they request it, is expected to be published in Scotland later in the year.
– YouGov polled 1,844 adults online in England and Wales in July.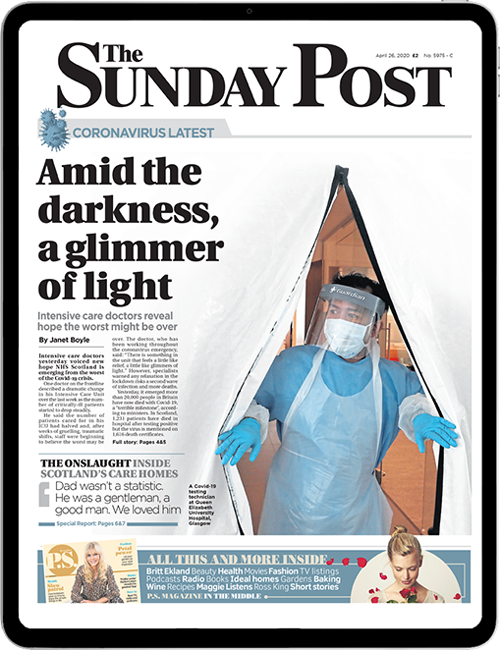 Enjoy the convenience of having The Sunday Post delivered as a digital ePaper straight to your smartphone, tablet or computer.
Subscribe for only £5.49 a month and enjoy all the benefits of the printed paper as a digital replica.
Subscribe