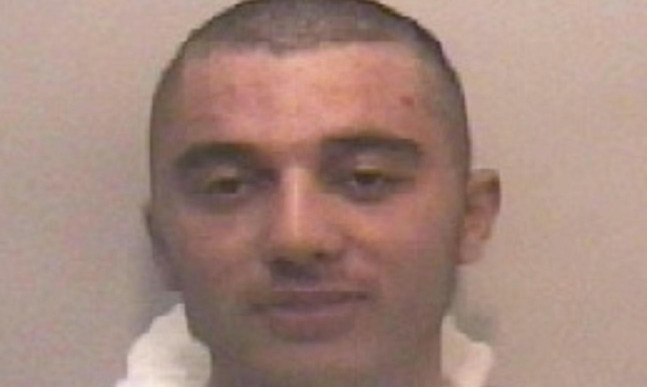 £500 of award is because prison officers refused to say sorry.
A triple killer has bragged about pocketing £800 from a three-year compensation battle after his belongings were broken during a prison transfer.
Gangster Kevan Thakrar, who executed three men with a machine gun, sued prison chiefs for damaging property, including a set of nasal clippers, when he was moved out of high-security Frankland prison in County Durham.
The transfer was ordered after Thakrar dubbed Britain's most dangerous prisoner went on the rampage stabbing and slashing three guards with a broken bottle.
The 26-year-old was paid £10 to cover his loss, following an ombudsman's ruling. But Thakrar argued he deserved more, claiming he had been "stressed" by damage to his clippers and the loss of "priceless" property, including photographs, letters and a carton of cranberry juice.
He took the matter to court and successfully sued for £815 despite some of the missing property being returned.
Astonishingly, £500 of that award was because prison bosses refused to say sorry.
And, in a Facebook posting, he revealed he had threatened to send bailiffs to collect the money from Justice Secretary Chris Grayling.
After receiving his payout, the killer bragged: "Although it may have been a few months late, Grayling paid up. It is a shame though I was quite looking forward to the bailiffs going into the Ministry of Justice."
Last night, ex-Scots Guards Craig Wylde, 32, a prison officer who lost eight pints of blood after being stabbed by Thakrar, said the claim was "laughable".
He raged: "It is another case of the prisoner getting everything and the real victims getting nothing. He is always trying it on. This is the sort of person he is.
"He has to complain about everything and thinks he's a big man because he's challenging the system. This latest claim will have cost thousands and thousands of taxpayers' money. It is just totally pathetic."
Thakrar was in Frankland while serving three life sentences for murder over a £10,000 drug debt. He was transferred in 2010 after barricading himself in his cell at the Category A prison.
He burst out and stabbed father-of-two Mr Wylde with a broken chilli sauce bottle, severing a major artery. He then chased terrified guard Claire Lewis, of Washington, Tyne and Wear, yelling, "I'm going to kill you", before stabbing her in the back with the makeshift weapon.
Mr Wylde, who served his country in Northern Ireland and Iraq, is now on a cocktail of drugs to numb his continuing excruciating pain. He and Claire suffer Post-Traumatic Stress Disorder, a serious condition usually attributed to troops returning from the horrors of war.
Thakrar was charged with their attempted murders, but was cleared by a jury at Newcastle Crown Court. He claimed he had been targeted by prison staff and had suffered PTSD himself as a result. Thakrar was also cleared of wounding another prison officer, Neil Walker, who he slashed across the face as he bravely tackled Thakrar to the ground.
Mr Wylde, who is married to Kat, said he was still waiting to hear whether he would receive any money for his horrific injuries.
"The claim's still going on," he said. "There's no guarantee I'll get anything."
Just two months after the ferocious stabbing, Thakrar was pursuing his petty complaint for the lost possessions with the Prison and Probation Ombudsman.
The ombudsman ruled the MoJ should apologise to Thakrar and pay him £10 for his lost and damaged property, which included nasal clippers, an alarm clock and a stereo. But even after the MoJ paid out, Thakrar was still unhappy.
He dismissed the payout as "totally ridiculous" but accepted it anyway.
He complained he had lost £186.97 worth of property and had more than £224.97 damaged in transit or when he arrived at HMP Woodhill. Thakrar also claimed £43.07 after he failed to receive 'perishable goods' such as a box of cranberry juice, protein powder and toiletries he had in Frankland.
The lifer took his complaint to a district judge in the civil court and despite attempts to have it struck out by solicitors working for the Treasury, the judge awarded him £314.97 in compensation.
District Judge Hickman also gave Thakrar another £500 in 'aggravated' damages because prison bosses failed to say sorry. His judgment was posted on the Justice For Kevan ThakrarFacebook page.
In it, Mr Hickman said: "Had the defendants said promptly and sincerely to Mr Thakrar they deeply regretted the loss of his personal items and understood his distress, the loss of them would not have been aggravated in the way it has been."
Thakrar has been branded a difficult and disruptive prisoner at successive jails. He had successfully claimed for damage to his property during his move in 2009 from HMP Whitemoor in Cambridgeshire to Frankland.
After leaving the high-security County Durham jail, he was moved to HMP Woodhill in Buckinghamshire and then to the notorious Strangeways prison in Manchester.
The killer also spent time in maximum security HMP Wakefield, known as Monster Mansion because it houses some of the country's most violent prisoners and paedophiles. He is now in the segregation unit back in HMP Whitemoor.
Last night, an MoJ spokeswoman confirmed it had contested the claim, but said it had been "a judicial decision".
She said: "We robustly defend all cases as far as the evidence allows."
WHAT THAKRAR CLAIMED FOR
£224.97 for damage to an Orientex alarm clock, a stereo and nasal clippers.
£186.94 for loss of "priceless items" such as photos, personal letters and legal papers.
£43.07 for perishable foods, including a carton of cranberry juice.
TOTAL: £454.98
Kevan Thakrar executed three men with a 1,000-round-a-minute submachine gun. He was jailed for at least 35 years for his part in the suburban bloodbath.
With brother Miran, he forced his victims to kneel after blaming them for selling poor quality cocaine. Keith Cowell, 52, son Matthew, 17, and Tony Dulieu, 33, were shot dead. Matthew's girlfriend Clare Evans was stabbed six times as she protected her three-year-old daughter.
The murders happened in Bishop's Stortford, Hertfordshire, in August 2007. Miran was sentenced to at least 42 years last month after the pair were found guilty of murder.
The judge at Southward Crown Court described the killings as "savage".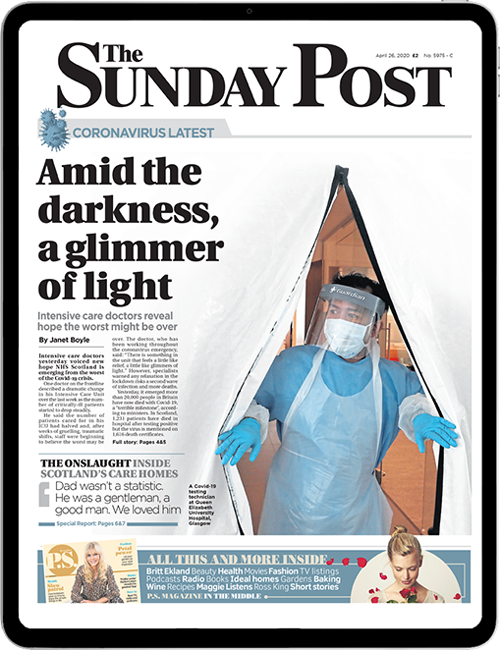 Enjoy the convenience of having The Sunday Post delivered as a digital ePaper straight to your smartphone, tablet or computer.
Subscribe for only £5.49 a month and enjoy all the benefits of the printed paper as a digital replica.
Subscribe