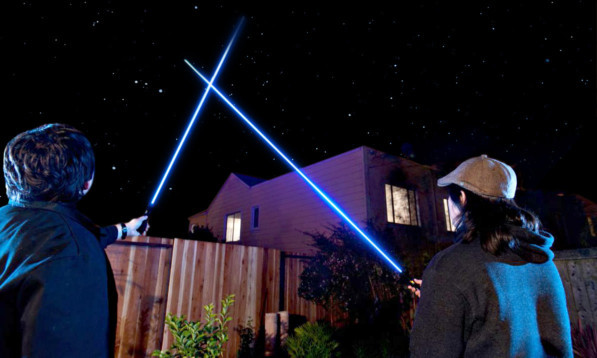 Startling figures have revealed nearly 4,000 reports of laser attacks on plane and helicopter cockpits at British airports in the last three years.
They have temporarily blinded pilots during take-off and landing sparking fears of potentially catastrophic consequences.
But, despite the inherent dangers, only THREE people have been prosecuted in Scotland and 83 south of the Border over the same period.
Last night, air industry chiefs blasted the yobs playing "Russian roulette" with hundreds of passengers' lives, and said more needs to be done to crack down on them.
Jim McAuslan, general secretary of the British Airline Pilots' Association (Balpa), said: "Across the country there is a large gap between the number of incidents reported by pilots and the number of prosecutions brought.
"We want all UK police forces to reaffirm their commitment to tackling this mindlessness given the possible threat to flight safety."
The latest figures have been published by the Civil Aviation Authority (CAA), the UK's aviation regulator.
They reveal 3,984 laser attacks on aircraft between January 2012 and September 2014. Of those, 1,019 were recorded in the first nine months of last year alone.
They include 44 at Glasgow airport and 31 at Edinburgh airport. In northern England, there were 37 reports at Newcastle, 78 at Manchester and 53 at Leeds Bradford.
But despite the huge number of attacks, figures released under Freedom of Information laws show only five people have been reported to prosecutors in Scotland over the past three years. Two of the cases were dropped because of lack of evidence.
Scottish Labour's Justice spokesperson, Hugh Henry MSP, said it is "unbelievable that we still have morons who think it's fun to shine a laser at an aircraft.
"This is madness," he added. "It's dangerous and could endanger hundreds of lives.
"Sentencing is a matter for the courts, but if the evidence suggests that judges don't have sufficient sentencing powers then the Scottish Government needs to look at this."
Howver Conservative justice spokeswoman Margaret Mitchell said there was "absolutely no prospect" of an increase in the conviction rate because of the closure of sheriff courts across Scotland.
"The courts left behind are already over-stretched with work," she said. "That's going to do nothing to deter what is a serious and potentially very damaging offence."
A CAA spokesperson said: "Being dazzled and temporarily blinded by an intense light could potentially lead to flight crew losing control of the aircraft.
"Pointing a laser at an aircraft is now a specific criminal offence and we strongly urge anyone who observes a laser being used at night in the vicinity of an airport to contact the police immediately."
A spokesman for the Crown Office said it takes such offences very seriously.
"Recently issued guidance to Prosecutors provides that where there is sufficient credible evidence there is a presumption that solemn proceedings will be taken," their spokesman added.
Meanwhile, the number of emergency calls from pilots running into trouble has soared.
There were 1,157 'mayday' and 'pan' meaning urgent action needed calls logged by air traffic controllers at UK airports or from British operators abroad a four-year record.
It compares with 771 in 2011. Some have been from engines overheating or near misses with birds, drones and other aircraft.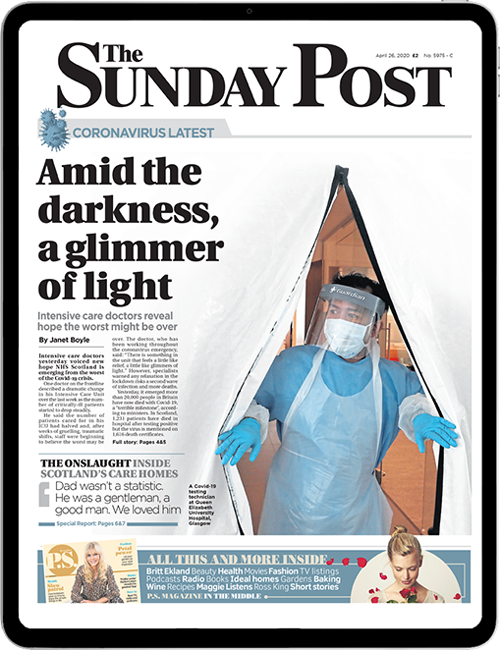 Enjoy the convenience of having The Sunday Post delivered as a digital ePaper straight to your smartphone, tablet or computer.
Subscribe for only £5.49 a month and enjoy all the benefits of the printed paper as a digital replica.
Subscribe