A father who stabbed a "lovely" man to death on a nightclub dancefloor had a "fragile ego" and has shown "no remorse" for what he did, the detective who led the murder investigation has said after he was found guilty.
Edward Wilson, 39, a second-hand car trader from Oldbury, failed to convince a jury at Stafford Crown Court that he was innocent of the murder of 29-year-old Akeem Francis-Kerr at Valesha's nightclub in Walsall on March 11.
Akeem died of his injuries within an hour of being stabbed once in the neck by Wilson. The weapon, which has never been recovered, pierced both the victim's carotid and jugular veins.
The killer told the jury his friend was actually the one who fatally stabbed Akeem, but he was too scared to tell the police that when he was arrested and charged with murder.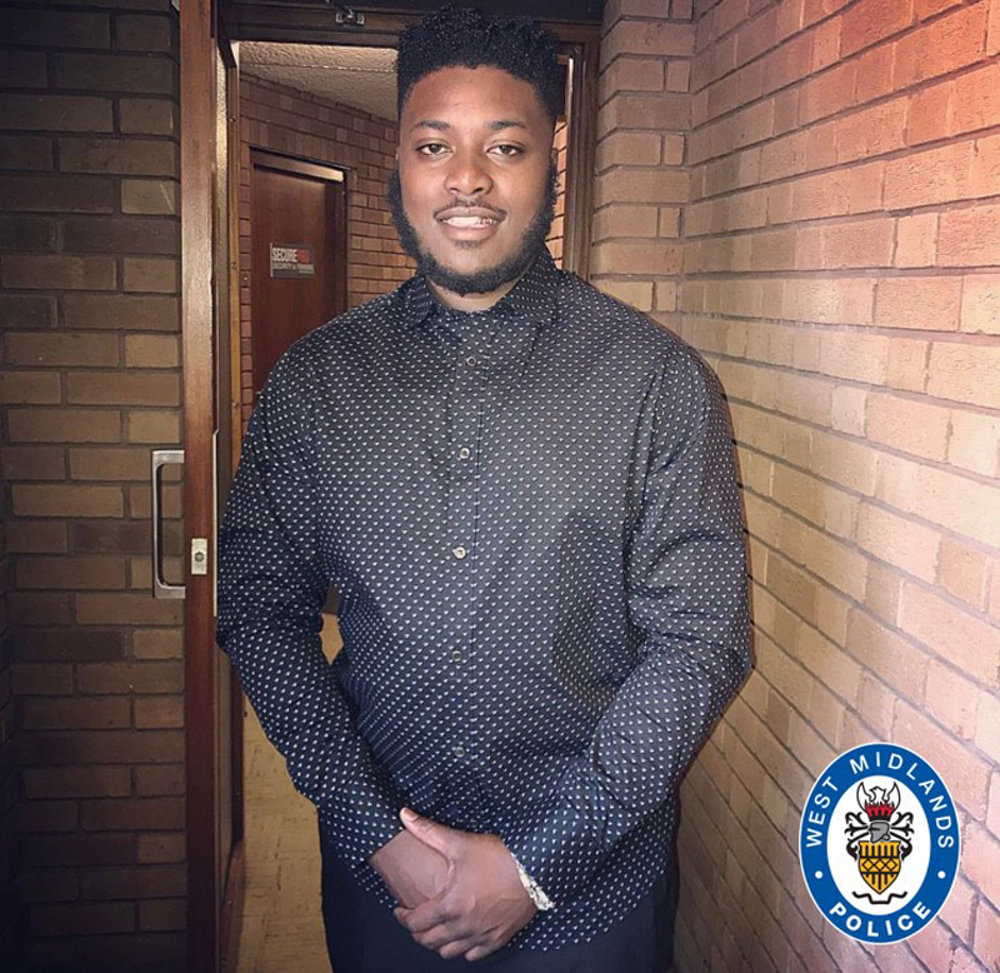 He said he only admitted it for the first time during the trial because he was scared what might happen to his mother and his young son if he told the truth.
Speaking to the PA news agency, senior investigating officer Detective Inspector Ade George, of the West Midlands Police homicide team, said Wilson had shown no remorse for his actions, thought he would get away with killing Akeem and was "happy to deflect" the blame onto others.
He said: "He is definitely a gentleman that doesn't show any form of remorse and doesn't want to accept responsibility for what's happened.
"I think we can quite clearly see, he's somebody who's got a very fragile ego whose only response is violence, and extreme violence at that."
Mr George, who has been with the force for 25 years, said CCTV was major factor in the murder investigation.
He said that while there were lots of people around at the time Akeem was stabbed, the fact that the killing took place in a nightclub made the investigation more difficult.
He said: "It was a nightclub in the early hours of the morning, so it's quite dark – there's flashing lights, loud music.
"So while there are lots of people within the nightclub they might not have actually seen or witnessed anything or really noticed what's gone on, so the CCTV was key to be able to identify what happened, where it happened, but then also who else was around, what witnesses there may be and what witnesses we can trace.
"Speaking to the club owners and the door staff that were all working in there, the CCTV helps to corroborate their accounts as to what's gone on, but also helps us to really come up with a clear understanding about what happened and where it's happened.
"That can then inform forensic evidence, because you'll know where people have been within that premises and you'll know if you can use the forensic evidence to help prove that people are there, should they deny their presence at the scene.
"So CCTV was really, really key."
Despite the lack of a murder weapon, Mr George said analysing Wilson's own actions after the stabbing also helped strengthen their case against him.
Wilson was arrested on March 14 at an apartment in Sheffield that he had fled to in the days after the stabbing.
He said his ex-partner would regularly book apartments for him so he could see his son, who lived in the city.
He also had his passport with him, which he claimed was because his ex was going to be booking them a trip to the Maldives and she needed his details.
A distinctive Amiri jacket worth around £1,500 that Wilson was wearing in the club was also missing.
Mr George said: "If you don't go back to where you live, if you then try and make your way to different parts of the country like Edward Wilson did in this case, you have to ask why.
"Why, in the immediate aftermath, do you get rid of your clothing and then move to a different area of the country and stay at a hotel?
"It helps to build up a picture, but you've also got the examination of phones and interpreting phone data.
"It's about layering all those areas of the investigation together to be able to say this makes it a strong case.
"In this case it was a combination of CCTV, phone data, the defendant's own movements and his explanation at interview.
"All those areas were pulled together for us to be able to say that is why that person was responsible for the murder of Akeem.
Mr George said that within 48 hours of their investigation starting, he was convinced that Wilson was the killer.
He said: "Then, within another 24 to 36 hours, he'd been arrested and then by the end of the week, so within six days, we were approaching the Crown Prosecution Service with the initial bulk of our evidence that said we believe this person is responsible for this murder and seeking a charging authorisation so that then he could be charged and go to court.
"Our work almost then starts again, because we've got the threshold test – so we were able to say 'we believe that that person was responsible, but actually there's a lot more evidence that we can get'."
During the trial, prosecutor Maria Karaiskos KC said it was the crown's case that Wilson stabbed Akeem because he returned from the toilet to find the victim was in his "territory" in the club – but Mr George said that word makes it sound like it was gang-related, which he stressed it was not.
He said: "We know that from the CCTV, Edward Wilson was stood talking to two females. He then goes off to the toilet and then comes back.
"Akeem, in that time, walked over to that area. We don't know from the CCTV if he interacts with those the females, but we do know that when Edward Wilson comes back, within a minute, he's so affronted by Akeem's presence there that he's pulled out a knife and stabbed him, and he's done that through no provocation from Akeem, just by his mere presence.
"The word 'territory' is something I have avoided. Territory makes people think that there was a gang link to it and this isn't a gang issue.
"Akeem was described as a lovely young man by his family and there's zero suggestion that he was involved in anything or said anything on that night or previously that would make Edward Wilson respond in that way."
Despite his denials in court, Mr George said he was convinced that Wilson had intended to kill Akeem when he stabbed him.
He said: "He's pulled out a knife and his first response, an extreme response, is to stab somebody in the neck.
"When you use a knife, you must be intending to kill someone. It's not like he's been attacked himself – that is his response to whatever Akeem has said or his mere presence there.
"I firmly believe, and obviously the jury believe the same, that he intended to kill him."
Mr George said he was pleased with the guilty verdict for the sake of Akeem's family, who have been in court every day following the proceedings.
He said: "Hopefully they feel that they've got some justice. It's never going to bring Akeem back.
"His brothers and his father are going through a very difficult time, having to listen to all what's happened in court and see the lack of remorse from Edward Wilson, but I hope it will bring closure to this part because it must have been hanging over them since the first time that they were told that Akeem had gone out to a nightclub but he wasn't coming home because he'd been killed.
"Hopefully they can start to rebuild their lives going forward."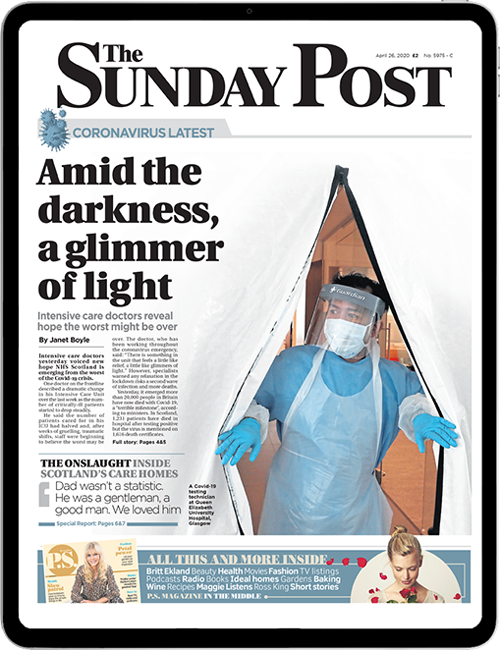 Enjoy the convenience of having The Sunday Post delivered as a digital ePaper straight to your smartphone, tablet or computer.
Subscribe for only £5.49 a month and enjoy all the benefits of the printed paper as a digital replica.
Subscribe