A man who took Gwyneth Paltrow to court over a ski crash incident has said it is "very difficult" to sue a celebrity, as the US trial draws to a close.
Terry Sanderson said his entire life had been "exposed" during the trial, and felt that its purpose had been to make him "regret" bringing action against the Hollywood actress.
Ms Paltrow is accused of colliding with retired optometrist Mr Sanderson in 2016, leaving him with several broken ribs and severe brain injuries.
She has denied the claims, alleging that Mr Sanderson crashed into her at the Deer Valley resort in Utah, and caused her to lose "half a day of skiing".
In the past week both Ms Paltrow and Mr Sanderson have entered the witness box to recount their version of events.
Ms Paltrow said she felt "very sorry" for Mr Sanderson's subsequent health decline following the incident, but that she was not "at fault" and had been the "victim" of the collision.
Mr Sanderson said he had become a "self-imposed recluse" following the crash and was now "living another life".
Late on Wednesday he was recalled to answer further questions from Ms Paltrow's legal team.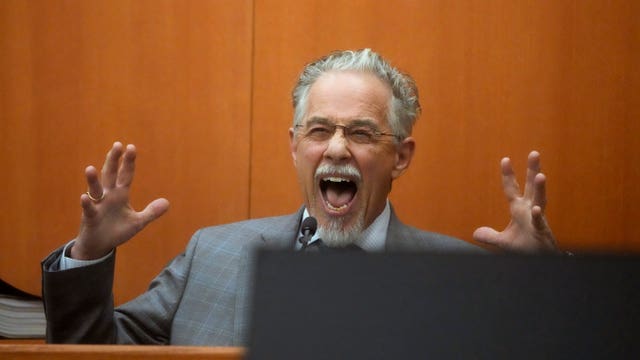 He accepted that he had gone on multiple foreign trips and attended a party for Cinco de Mayo (May 5) and a rock concert following the incident, after being shown multiple pictures from his Facebook page.
Mr Sanderson said he had been told by medical experts that travelling would be "healing" for him and that he had struggled during his trips.
"Looking back at that time, I was determined to prove I didn't have any mental issues," he said.
He said that he had felt "chewed out" by friends, adding: "People don't see me the same way, and I don't feel the same way and it's very discouraging."
Mr Sanderson then apologised to Ms Paltrow for previously referring to her as sounding "like King Kong coming out of the jungle", saying that his intention had been "twisted up".
Asked if he regretted bringing the lawsuit, he added: "That's the purpose, I think, is to make me regret this lawsuit.
"The pain is trying to sue a celebrity, it's very difficult I will tell everyone. You will be exposed.
"This is obviously an issue that someone needs to be accountable for. And if they're never held accountable, what are they going to do, they're going to do it again."
Earlier, the court heard that dropping the high-profile lawsuit would provide Mr Sanderson with a "cure" for the significant health problems he claimed to have suffered from.
Neurologist Dr Robert Hoesch said the "national recognition" of the trial was likely to bring "a lot of anxiety" to him and would slow his recovery.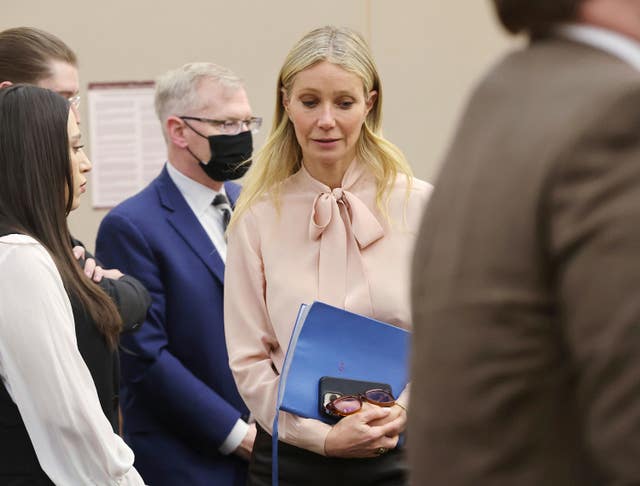 "My job is to help the patient and family gain acceptance that this mild event seven years ago isn't causing all these problems that he's having now," he said.
Asked by Stephen Owens, representing Ms Paltrow, if the "cure" for Mr Sanderson was the end of the lawsuit, Dr Hoesch replied: "Correct."
He added: "Suing somebody, going through a trial, a trial that has national recognition, can bring on a lot of anxiety and if you're prone to that, it's going to make it worse and it's going to slow your recovery."
Closing arguments in the case are due to take place on Thursday, wrapping up seven days of evidence.
Throughout the trial jurors have heard from a variety of medical experts, ski instructors, and members of both Mr Sanderson and Ms Paltrow's family, including the actress' children Apple and Moses Martin.
Mr Sanderson is seeking damages of a minimum of 300,000 dollars (£244,000), while Ms Paltrow's counter-claim is for one dollar.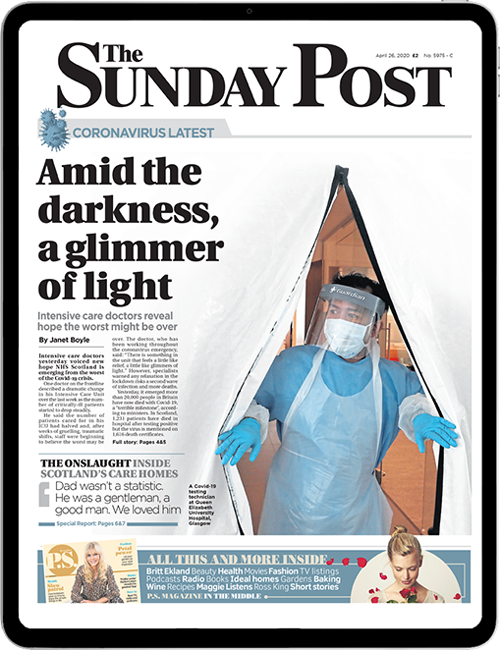 Enjoy the convenience of having The Sunday Post delivered as a digital ePaper straight to your smartphone, tablet or computer.
Subscribe for only £5.49 a month and enjoy all the benefits of the printed paper as a digital replica.
Subscribe