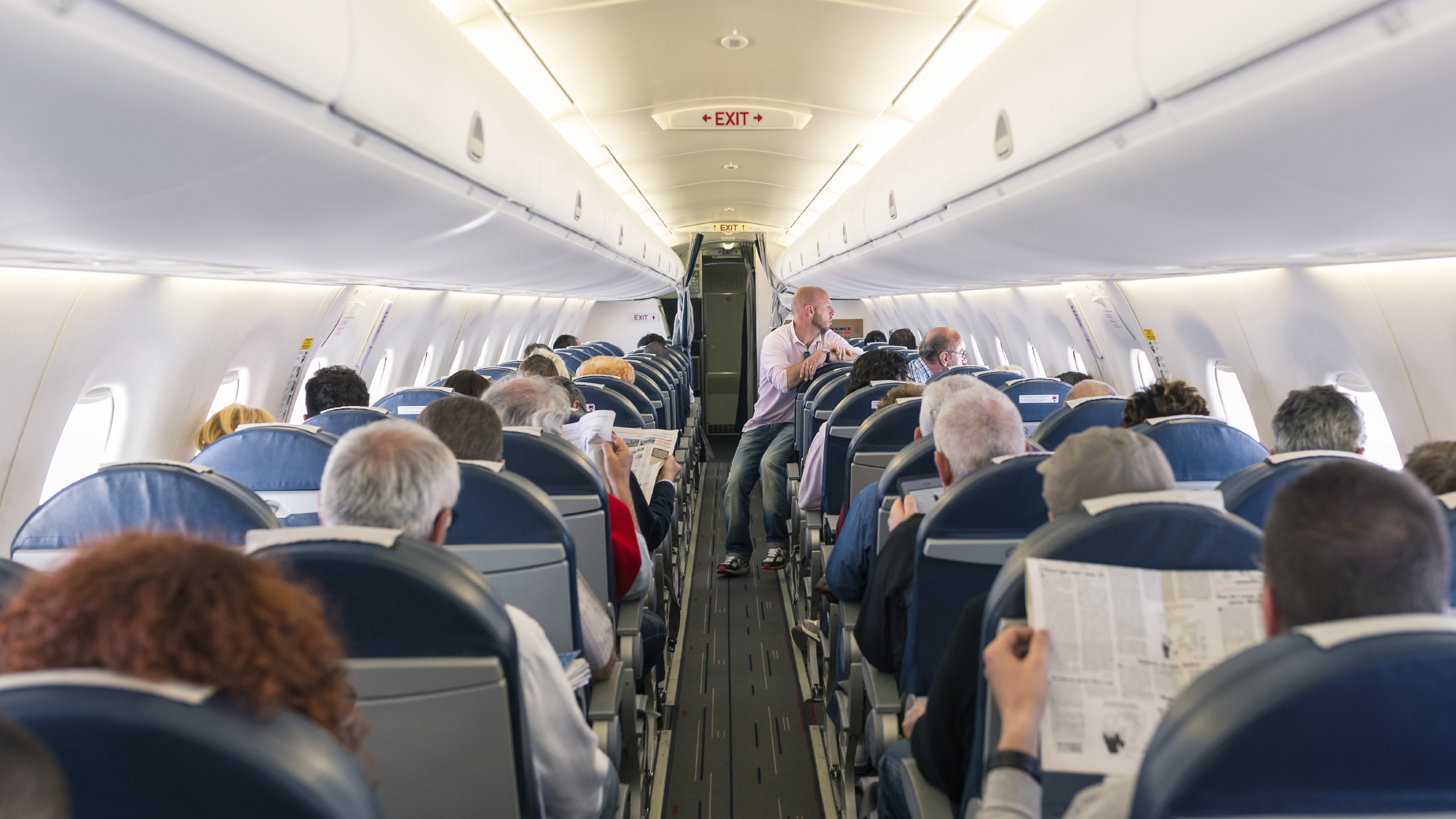 HUNDREDS of passengers have been arrested on suspicion of being drunk on a plane or at an airport in the last two years, figures reveal.
At least 442 people were held between March 2014 and March 2016, police statistics obtained by the Press Association show.
Police Scotland arrested 46 people on suspicion of being drunk (or drunk and disordely) on an aircraft, with 51 detained in airports.
Cases include drunk passengers accused of attempting to open the doors of a plane, smashing a window and banging on the outside of the cockpit.
Alleged incidents at airports include a man headbutting another person after being refused permission to fly, and a passenger at Luton Airport smashing a barrier and kicking out a door panel after he missed his flight.
Shadow transport secretary Lilian Greenwood described the figures as "extremely concerning".
She said: "Drunk passengers on flights can pose a real safety risk, and they can create an unpleasant or even intimidating environment for other passengers and air crew.
"The new statistics suggest that more needs to be done to tackle the problem."
Figures obtained following freedom of information requests show 77 people were arrested on suspicion of being drunk on an aircraft in 2014/15, followed by 73 in the subsequent 12 months.
Passengers convicted of being drunk on an aircraft can face a fine or up to two years' imprisonment.
For the police forces that gave information, a further 143 arrests were made relating to alleged drunkenness at airports in 2014/15, with 149 the year after.
This included arrests for being drunk and disorderly, while a small number were held on suspicion of being drunk or under the influence of drugs or an "intoxicating substance".
The true numbers will almost certainly be higher as the Metropolitan Police force – which covers the UK's busiest airport, Heathrow – did not provide figures.
Sussex Police force – which handles incidents at Gatwick – recorded 128 arrests over the two years.
The ages of those detained around the UK ranged from 18 to 65.
The revelations come after a flurry of incidents in which flights were disrupted by alleged drunken behaviour.
Six men on a stag party were arrested by German police in February after a mid-air brawl caused a Ryanair flight from Luton to Bratislava, Slovakia, to divert to Berlin.
In June last year a passenger who had been so drunk he did not know what country he was in was jailed for nine months after forcing a plane to be diverted following a mid-flight bust-up.
Andrew Tosh, 34, of Stirling Street, Dundee, sexually assaulted a female cabin crew member, swore and acted aggressively to other passengers on the Glasgow to Turkey flight.
Police released footage of Tosh's arrest including the moment officers had to put him in a hood to stop him spitting at them.
Another case involved a female passenger punching an easyJet pilot in the face after being ordered to leave the aircraft before it took off from Manchester earlier this month.
A spokesman for the British Air Transport Association (BATA), the organisation representing UK airlines, said disruptive passengers can have a "big impact".
He added that this behaviour can involve to "threats to passengers, crew and aircraft safety".
Over the past few months the aviation industry has been working on how to tackle the issue, but no potential solutions have been announced.
Aviation minister Robert Goodwill said: "Passengers who become disruptive on flights after drinking alcohol cause distress to other travellers, create knock-on delays to other flights, and in rare cases can even put flight safety at risk.
"That is why we strongly support efforts to tackle the problem. Airports, airlines and the police are developing an industry-wide code of conduct and running information campaigns aimed at passengers."
The Airport Operators Association (AOA) issued a statement which said that while disruptive behaviour is "unacceptable", it only occurs on "a very small minority of flights".
A number of airports use poster and leaflet campaigns to outline the risks of "drink and disruptive group behaviour", while some "boisterous passengers" are issued with written warnings, the AOA added.
Sussex Police are increasing patrols at Gatwick next month in a bid to tackle the problem.
Operation Disrupt, in its second year, targets specific problem routes.
The Civil Aviation Authority said there is "no excuse for rude or aggressive conduct by passengers" and welcomed "criminal prosecutions where appropriate".
---
READ MORE
Drunk and incapable: The shocking problem of parents too far gone to look after their children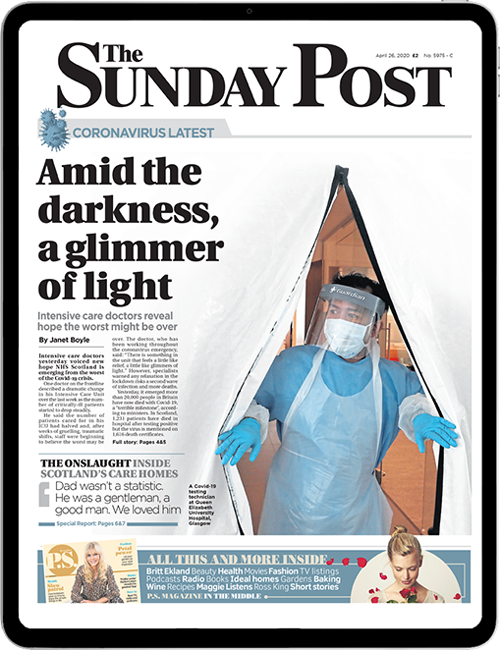 Enjoy the convenience of having The Sunday Post delivered as a digital ePaper straight to your smartphone, tablet or computer.
Subscribe for only £5.49 a month and enjoy all the benefits of the printed paper as a digital replica.
Subscribe