Patients with Parkinson's disease are being put at risk when they have spells in hospital due to a lack of timely medication, according to a new report.
Some 58% of people with Parkinson's disease who were admitted to hospital in England last year said that they did not receive their medication on time during their stay.
Parkinson's disease is a condition where parts of the brain become progressively damaged. Symptoms can include involuntary shaking, slow movement or stiff and inflexible muscles.
Although there is no cure for the disease, there are a number of medications which can help to reduce the symptoms.
Parkinson's UK said that medication for people with the condition is "time critical" and a delay of 30 minutes can mean the difference between functioning well and being unable to move, walk, talk or swallow.
The charity also conducted freedom of information requests on English hospitals and found that one in four (26%) NHS trusts do not have policies that allow people with Parkinson's to take their own medication in hospitals.
Only half (52%) require staff responsible for prescribing and administering medication to have training on time critical medication, the charity found.
Parkinson's UK has called for a number of measures to be put in place to make sure patients in hospital can get access to medications when needed including: ensuring there are medication self-administration policies for patients where it is safe to do so; more training for staff and better use of e-prescribing to keep on track of medication timings.
"Given the serious risk of harm to the health of a person with Parkinson's and the numbers affected, we believe this should be a high-priority patient safety issue," said Juliet Tizzard, director of external relations at Parkinson's UK.
"Not tackling this issue will hamper attempts to recover elective care services and cut waiting lists, and increase demand for social care services that are already under extreme pressure.
"We believe that no one should fear going into hospital, and we're here to work with the NHS to make sure people who depend on time critical medication see hospital as a safe place to be. It is time to act now."
A spokesperson for NHS England said: "While local NHS trusts are each responsible for their own medicines policy, NHS England has commissioned a range of support, information and resources for organisations on this issue, which have been used by hundreds of health professionals – we will continue to encourage their use so patients in hospital can get their medication in a timely way."
– Parkinson's UK surveyed 5,535 people with the condition. Of these 1,196 had a spell in an English hospital last year.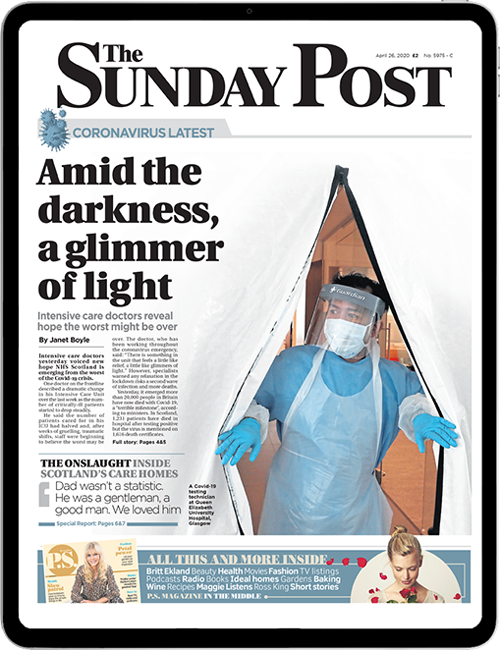 Enjoy the convenience of having The Sunday Post delivered as a digital ePaper straight to your smartphone, tablet or computer.
Subscribe for only £5.49 a month and enjoy all the benefits of the printed paper as a digital replica.
Subscribe