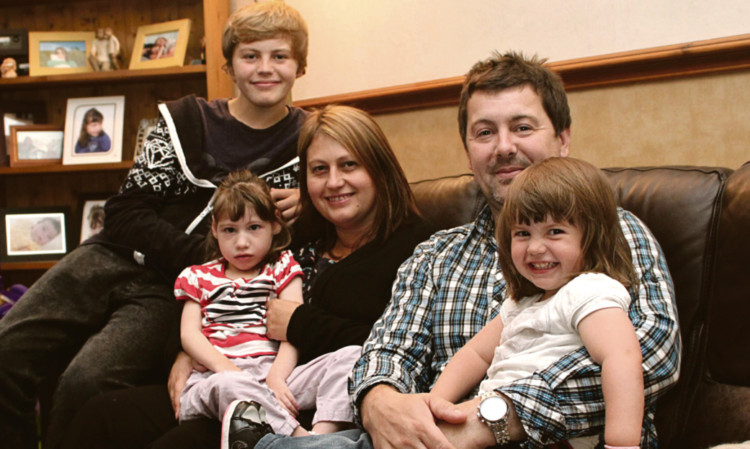 A couple claim their daughter has been left severely disabled by a catalogue of "inexcusable" maternity ward blunders.
Millie Proudfoot, five, has severe cerebral palsy, cannot speak, walk, or feed herself and requires round-the-clock care.
Her parents Phil, 41, and Alison, 39, claim maternity ward staff missed clear signs she was struggling to survive in her mum's womb for several hours and only carried out an emergency Caesarean section when she
suffered a heart attack.
The couple, from Brinscall near Chorley, Lancashire, are suing Royal Preston Hospital in a bid to provide their daughter with the "care she desperately needs".
The family's ordeal began when Alison, a Job Centre advisor, went into hospital on the evening of May 5, a bank holiday Monday in 2008, suffering severe back pain.
During the night they claim CTG monitor printouts clearly showed Millie's heart rate repeatedly fluctuating and becoming gradually weaker.
But they said it was not until early the next morning when Phil left hospital to get his eldest son Josh, 14, ready for school, that medics realised Millie was in serious trouble.
Phil, a business advisor, said: "Her heart rate kept dropping off which is quite scary to see. It was a gradual thing all night long.
"At about 5am I said to my wife that I needed to go home and get Joshua ready.
"I asked if there were any issues, but they said everything was fine.
"I got home, made a coffee and the phone rang. It was the maternity ward.
"They said 'You need to come back. Your wife is being rushed down for a Caesarean section'.
"I got back to the hospital and the room we had been in was in chaos.
"The bed had gone and there were plastic syringe covers on the floor.
"I looked at the CTG trace and I could see the heart rate had gone from 80 beats per minute right down to 50 or 60 and then the trace had come off. It had reached the point they had to do something."
Medics rushed Millie into intensive care where they resuscitated her for 15 minutes before transferring her to the neo-natal department.
Alison had lost a lot of blood during a "hugely traumatic" Caesarean section and Phil spent days walking between his daughter and wife's bedsides, praying they would recover.
Battling Millie was discharged after just two weeks and Alison recovered quickly, desperate to be at her daughter's side.
For a month the Proudfoots were engrossed in their new baby as they tried to move on from the ordeal of her birth.
But at a meeting on Friday June 13 they were told she had serious brain damage after suffering hypoxia, where the brain is starved of oxygen.
He said: "It was 12 months of hell from discovering the full extent of her condition.
"The first year was horrible, Millie didn't sleep, she didn't settle she wouldn't take any bottles, she would only be breastfed."
The couple, who have since had another daughter, Poppy, two, have launched a compensation bid which could run into millions.
Melissa Gardner, a senior associate at JMW Solicitors in Manchester, has sent a letter of claim to Lancashire Teaching Hospitals NHS Foundation Trust.
She said: "It is very saddening to see there were very clear warning signs Millie was not coping well in the womb and there were opportunities to stop her suffering these severe brain injuries. It is devastating and completely avoidable."
A spokesman for the trust said: "The claim is currently being investigated in accordance with the protocol and a response will be served as soon as a thorough investigation has been carried out."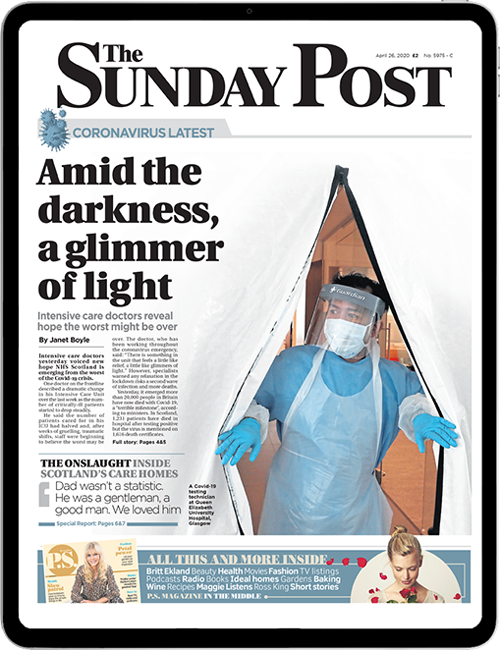 Enjoy the convenience of having The Sunday Post delivered as a digital ePaper straight to your smartphone, tablet or computer.
Subscribe for only £5.49 a month and enjoy all the benefits of the printed paper as a digital replica.
Subscribe