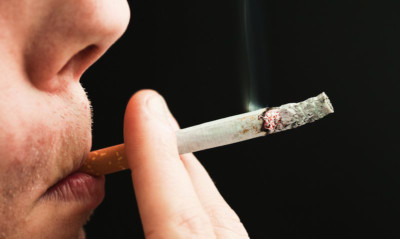 Cigarettes could soon be produced in unpleasant colours, with health warnings emblazoned across the stick, under new proposals to make smoking unglamorous.
Experts believe the white papers which traditionally encase tobacco have connotations of purity and cleanliness.
They have conducted research which suggests producing cigarettes in unappealing browns and greens, to represent yellowing teeth or even phlegm, will make them look distasteful, particularly to style-conscious young women.
Government officials are understood to be looking closely at the study, which is based on the observations of 120 men and women who regularly light up.
The revelation comes only days after it emerged tobacco giant Philip Morris is to launch a multi-billion pound legal action against the Scottish and UK Governments over the decision to impose plain packaging on cigarettes.
Dr Crawford Moodie, of Stirling University's Institute for Social Marketing, said the participants were asked their thoughts about the idea of having to puff on ugly cigarettes.
They were also quizzed on the prospect of seeing a health warning on individual sticks.
The senior research fellow, who has previously written around 40 expert reports on tobacco packaging, said a full analysis of the research had still to be completed.
But he explained: "Having conducted or listened to all the groups, they are incredibly positive and suggest that simple changes to the appearance of cigarettes could make a lot of difference.
"Even groups who did not think the cigarette warning or unpleasantly-coloured cigarettes would have an impact on them personally typically older groups, especially those aged over 50 tended to suggest that it would be a strong deterrent to people who'd never smoked and younger people."
An associated study they have just completed involved gathering the opinions of a number of packaging experts.
Dr Moodie said: "They thought that smoking a cigarette with the warning 'smoking kills' on it would be psychologically powerful and an effective deterrent."
The UK is already preparing for next year's introduction of standardised cigarette packets, which will be stripped of branding and produced in a bland colour with large picture warnings.
Now the standardised packaging revolution could target the contents of the packs.
Women are seen as especially vulnerable to being lured into smoking by the glamorous image of drawing on an elegant-looking white cigarette.
Research from New Zealand, published earlier this year, showed the look of cigarettes continues to have an important impact on young women's attitudes to them.
The study found female smokers associated long, slim, white sticks with classic Hollywood figures, who they regarded as symbols of sophistication, glamour and sex appeal.
Simon Clark, director of smokers' right body Forest, dismissed the proposals and said: "After the tobacco display ban in shops and plain packaging, it seems they're just trying to think of something to do next it's a bit desperate.
"It also seems a bit patronising towards women."
Report by Bob Smyth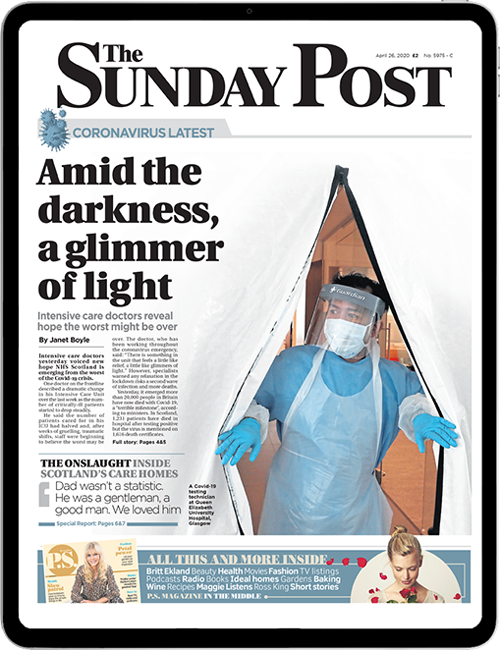 Enjoy the convenience of having The Sunday Post delivered as a digital ePaper straight to your smartphone, tablet or computer.
Subscribe for only £5.49 a month and enjoy all the benefits of the printed paper as a digital replica.
Subscribe