The Government's plans on reducing greenhouse gas emissions from farming and land use fall short of pledges made in its original net zero strategy, according to the World Wide Fund for Nature (WWF).
The organisation said on Friday that it had analysed figures from the Government's Carbon Budget Delivery Plan, which was published on March 30.
It found that the total projected emissions reductions from now until 2037 for agriculture and land use were 58% less than the emissions reduction figures underpinning the Government's original net zero strategy, which it obtained under a Freedom of Information request.
WWF said this 58% gap is equivalent to the emissions of the entire UK building sector.
The environmental campaign group warned that under the current Government plans, farming and land use is set to become the third largest source of emissions by 2035.
It added that the lack of ambition over decarbonising the sector will hinder the recovery of UK wildlife.
For farming alone, the WWF found that the expected total emission reductions from now to 2037 in the new plans are 38% lower than previously promised in the original net zero strategy, and continue to omit any actions to support a shift to more sustainable diets.
The total projected emission benefits from tree planting from now to 2037 are also 85% lower than previously claimed, with tree planting rates already only half of what is needed to be in line with net zero.
Meanwhile, the total projected emission benefits from the restoration of peatlands – carbon-rich wetlands – are 80% lower than the equivalent emissions from peatland promised in the original net zero strategy.
Angela Francis, director of policy solutions at WWF, said: "From our economy to the food and drink we consume, nature underpins everything that makes our lives possible.
"However, these figures show the Government have knowingly settled for a lack of ambition, making it painfully clear the gap we face to tackle the climate and nature crisis is greater than ever.
"We need a proper decarbonisation plan for agriculture, proper investment to support farmers to transition to regenerative farming and meaningful action to support sustainable diets.
"We cannot halt the nature and climate crisis unless we transform the way we use our land. Investment to reward farmers is a vital step to provide what is necessary to meet our climate and environmental goals, reduce emissions and save our wild isles."
Meanwhile, Matt Williams, independent climate and land expert who analysed the Government's figures for WWF, said: "The Government is putting farming and nature even lower down the pecking order in its climate plan.
"This will make net zero harder to hit, leave farmers more exposed to climate impacts like drought, and undermine Britain's food security.
"Farmers deserve to be financially rewarded for restoring trees, hedges, or peatlands, which can help underpin their bottom line and keep them in the business of growing food."
PA has contacted the Department for Environment, Food and Rural Affairs.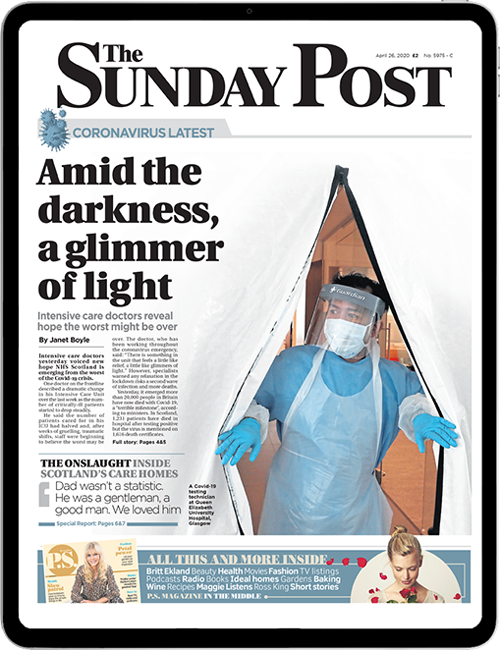 Enjoy the convenience of having The Sunday Post delivered as a digital ePaper straight to your smartphone, tablet or computer.
Subscribe for only £5.49 a month and enjoy all the benefits of the printed paper as a digital replica.
Subscribe