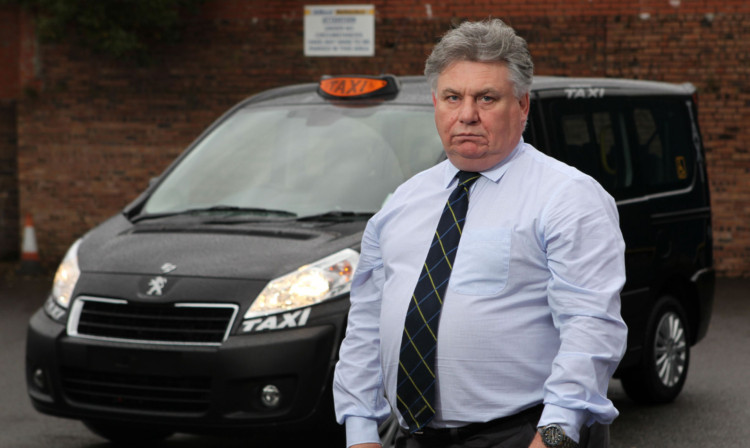 A Scottish company boss is hoping to change the face of London by forcing Boris Johnson to lift a ban on taxis that aren't traditional black cabs.
The London Mayor has stubbornly refused to let Glasgow-based company Allied's Peugeot E7 operate in the capital.
His transport officials insist only cabs with a 25-foot turning circle such as the iconic Hackney carriages should be allowed on the city's narrow streets.
But Allied managing director Paul Nelson is warning officials that they face a legal challenge unless they change their mind and let his vehicles on the road.
Mr Nelson said: "We are in the early stages of instructing lawyers to take London to court if our vehicles are not allowed on its streets.
"Our message to Boris Johnson is that Allied are coming. We will get our vehicles on to the streets of London, hopefully with his blessing."
The 25ft rule was introduced to make sure carriages could turn outside the entrance to the famous Savoy Hotel in the Strand.
Transport for London (TfL) said the restriction, which comes under the city's strict taxi "Conditions for Fitness" rules, applies to all vehicles.
A spokesman said some taxis which are not black cabs but which conform are already being used on London's streets.
But Mr Nelson accused the authority, which is responsible for licensing taxis, of favouritism towards black cabs made by the London Taxi Company, now owned by the Chinese Geely group.
It has built more than 130,000 at its factory in Coventry over the past 60 years.
Mr Nelson claims the London black cabs may break disability discrimination laws because their design can only accommodate larger wheelchairs sideways.
He also said refusing to allow his taxis may be a breach of European competition rules.
The Scottish company has had success through the courts. In 2009, Allied won a landmark ruling after challenging Liverpool city council's decision not to allow their French-built, modified taxis to operate.
Lawyers argued the decision contradicted free trade laws by restricting the Peugeots' use and sale.
The High Court ordered the council to reconsider licensing the Peugeots for taxi use.
They are now a common sight in Liverpool, as well as in other cities including Edinburgh, Newcastle and Manchester.
Allied's co-founder and chairman, Gerry Facenna, met TfL officials last week to ask them to lift the ban.
Mr Nelson said: "We have spent a lot of time and effort on building a product.
"What we are up against is a Chinese company producing the London black cab to a 60-year-old design while we are a good UK company working for the best solution for the customer.
"London wants to keep its own black cabs. The problem is clearly that we are not part of the establishment."
Helen Chapman, TfL's taxi general manager, said: "Currently there are two taxi manufacturers, the London Taxi Company and Mercedes Vitos adapted by One80 Ltd, which have a variety of vehicle models that are licensed.
"Some older models of taxis from other manufacturers, which meet the Conditions of Fitness and are approved for use in London, are the Metrocab and Asquith taxi models.
"TfL is also aware of, and working closely with, a number of other vehicle manufacturers that are developing new zero emission capable taxis which will also fully meet the Conditions of Fitness."
There are around 21,000 traditional black cabs in London. They are also found in the US, Bahrain, Cyprus, South Africa, Israel and Azerbaijan.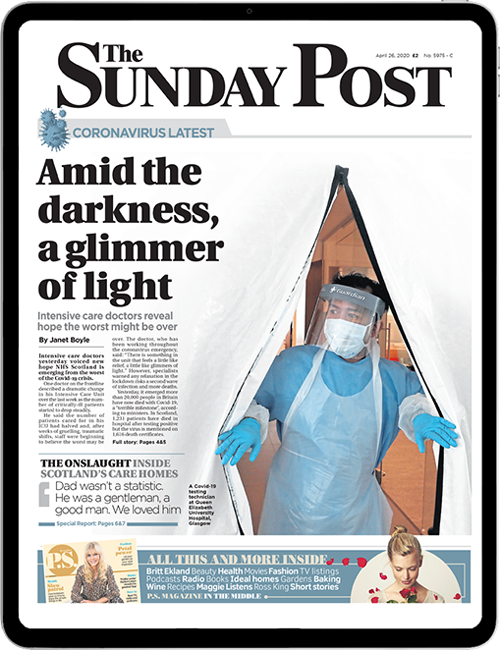 Enjoy the convenience of having The Sunday Post delivered as a digital ePaper straight to your smartphone, tablet or computer.
Subscribe for only £5.49 a month and enjoy all the benefits of the printed paper as a digital replica.
Subscribe