Chancellor Jeremy Hunt has branded media mogul Rupert Murdoch a "formidable operator" while former Labour leader Jeremy Corbyn accused him of presiding over a news empire that "poisoned global democracy".
Politicians have reflected on the Australia-born businessman's legacy after he announced he would retire as chairman of his Fox and News Corp companies.
Reaction has been mixed, with the Chancellor describing him as a "defining influence" over the last half century but Mr Corbyn claiming he oversaw the spreading of "disinformation on a mass scale".
Murdoch, 92, has courted prime ministers and presidents over the course of his 70-year career, with aspiring political leaders in the UK and the US seeking his endorsement.
He is set to be replaced in the role at both companies by his eldest son Lachlan Murdoch.
Mr Hunt told LBC's Tonight With Andrew Marr show: "Well, he is someone who, love him or loathe him, had a defining influence on all of our lives over the last half century.
"I mean, his support for Margaret Thatcher in the Wapping dispute was an extremely important moment in her leadership. And she benefited enormously from his support.
"I recognise there'll be lots of other things that he's done over the years that people disagreed with. But I don't think anyone would disagree this was an absolutely formidable operator …
"I think I had moments of feeling different emotions when it came to Rupert Murdoch, if I'm completely honest, Andrew, but as he's stepping down today, I will just say simply this, I do have enormous respect for someone who was one of the giants of his era."
Mr Corbyn posted on X, formerly known as Twitter: "Rupert Murdoch's media empire has poisoned global democracy and spread disinformation on a mass scale.
"It's time to break up monopolies and build a truly free media — one that exposes the truth, challenges the powerful and amplifies local voices building a better world."
Tory MP Andrew Griffith said on X: "I worked with Rupert whilst I was at Sky for 20 years. He was a great chairman and shareholder. Whenever we'd talk about our plans, his challenge was always to think bigger, bolder or better."
In a letter to staff, Mr Murdoch criticised the "elites" – and the media "in cahoots" with them – as he promised to "be involved every day in the contest of ideas".
"Our companies are in robust health, as am I," he said.
"Our opportunities far exceed our commercial challenges.
"We have every reason to be optimistic about the coming years – I certainly am, and plan to be here to participate in them."
It comes after a turbulent year for Mr Murdoch and his empire, with him recently ditching plans to merge his Fox and News Corp operations.
In April, Fox agreed to pay 787.5 million US dollars (£640.5 million) in a settlement to voting machine firm Dominion after a lengthy legal case related to Fox's reporting of the 2020 presidential election in the States.
Fox also faces an unresolved lawsuit from fellow voting machine firm Smartmatic, which is seeking around 2.7 billion dollars (£2.2 billion).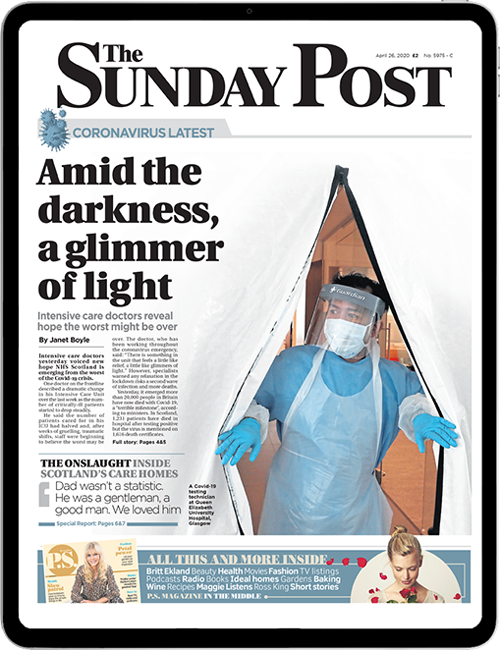 Enjoy the convenience of having The Sunday Post delivered as a digital ePaper straight to your smartphone, tablet or computer.
Subscribe for only £5.49 a month and enjoy all the benefits of the printed paper as a digital replica.
Subscribe