A former MP has been jailed for four years for "cynical, deliberate and dishonest" expenses fraud to fund a "cocaine and alcohol driven lifestyle".
Jared O'Mara "abused his position" by trying to claim about £52,000 of taxpayers' money for work that was never done and jobs that did not exist, a judge said.
O'Mara, 41, who represented the constituency of Sheffield Hallam from 2017 to 2019, went on trial for submitting fake invoices to the Independent Parliamentary Standards Authority (Ipsa) between June and August 2019.
Leeds Crown Court heard O'Mara made four claims for a total of £19,400 from a "fictitious" organisation called Confident About Autism South Yorkshire.
A jury found he also submitted a false contract of employment for his friend John Woodliff, pretending he worked as a constituency support officer.
The former nightclub manager was cleared of two fraud charges over invoices from another friend, Gareth Arnold, for media work that prosecutors claimed was never carried out.
But he was convicted of an offence of fraud after emailing Ipsa in February 2020, falsely claiming the police investigation into him had been completed and he was entitled to be paid the two invoices relating to Arnold, which totalled £4,650.
Prosecutors said the total value of the fraud was about £52,000, including Mr Woodliff's proposed salary of £28,000.
Arnold, who became O'Mara's chief of staff in June 2019, was sentenced to 15 months suspended for two years after a jury found him guilty of three fraud charges, but cleared him of a further three.
Prosecutor James Bourne-Arton said the fraud was not a victimless crime and that it had an impact on other MPs "because it undermines public trust and confidence in them".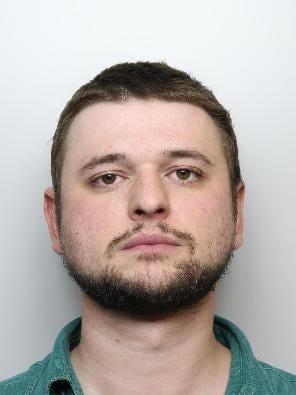 Mark Kelly KC, defending O'Mara, said he wanted to apologise to his constituents "for his failure to resign in October 2017" when controversial comments he made online before becoming an MP were revealed.
"When he felt that he was being hounded by the media, whether that is the case or not, he felt under pressure from the media for certain circumstances that had come to light," Mr Kelly said.
He told the court O'Mara was "an inadequate individual to cope with the stresses and strains of public life" and "resorted to taking drugs, alcohol and distancing himself in many respects from those that were around him".
"These circumstances were very difficult circumstances for him to cope with, with his particular disabilities," Mr Kelly added.
But Judge Tom Bayliss KC said the apology was "entirely disingenuous".
"You must have realised early on that you were wholly unsuited to the role, but you carried on regardless, you brazened it out, drawing a salary but doing little or no parliamentary work.
"You are not here because of that and I do not aggravate your position because of it. It is irrelevant to these proceedings.
"That is a matter between you and those who elected you. You are here because you abused your position to commit fraud. And you have shown not the slightest degree of remorse in respect of that."
The judge said at the time of the fraud, O'Mara had financial difficulties "caused by a hedonistic lifestyle fuelled by the consumption of large amounts of vodka and, of course, cocaine".
He told the defendant: "You do indeed have autism spectrum disorder, and cerebral palsy. This has not stopped you from working in the past, nor seeking election as a member of parliament.
"Nor should it. Everyone in a democracy should be able to participate, including, whatever their disability, putting themselves forward for election as a Member of Parliament."
The judge said, after being diagnosed with autism in February 2018, O'Mara was allowed to employ a support assistant.
But, he said: "What you never did … was to avail yourself of the services of Confident About Autism South Yorkshire. You couldn't, because it simply didn't exist.
"The work claimed for in the invoices had never been done.
"The postcode given for the organisation was a McDonald's fast food restaurant in Sheffield."
Judge Bayliss said the fraud was "cynical, deliberate and dishonest," and that O'Mara's autism did not reduce his culpability.
He told O'Mara: "You … are a highly intelligent man.
"You were, I am quite sure, able to exercise appropriate judgment, to make rational choices, and to understand the nature and consequences of your actions.
"You may have occasionally behaved bizarrely or demonstrated disordered thought.
"But whether that was caused by your disorder or by your consumption of drugs (or both), is neither here nor there so far as this fraud is concerned.
"You knew perfectly what you were doing with this fraud, you were behaving perfectly rationally, if dishonestly, and you were using your autism diagnosis to extract money from Ipsa to fund your cocaine and alcohol driven lifestyle. It was deliberate, it was cynical and it was dishonest."
O'Mara won Sheffield Hallam for Labour from former Liberal Democrat leader Sir Nick Clegg in 2017, but later left the party after a series of controversies.
He stayed in office as an independent MP but did not contest the 2019 general election.
A Labour Party spokesperson said: "Thanks to Keir's leadership, the Labour Party has put in place robust due diligence processes so that candidates are of the highest calibre.
"Keir believes that the public have a right to know that everyone we put forward at election time is of a high standard. This case shows why Keir was right to demand that change."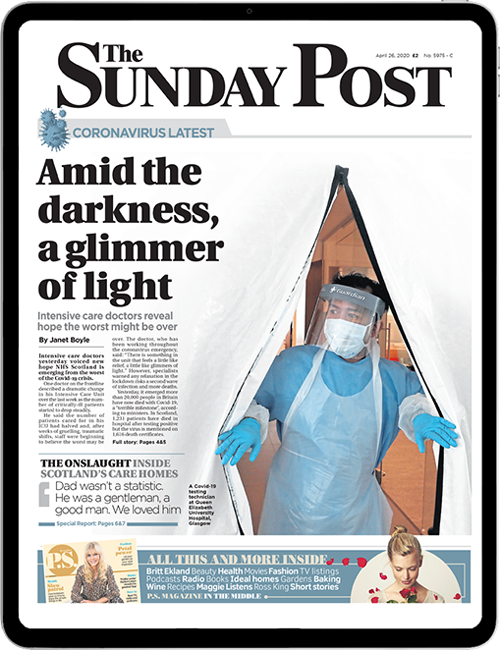 Enjoy the convenience of having The Sunday Post delivered as a digital ePaper straight to your smartphone, tablet or computer.
Subscribe for only £5.49 a month and enjoy all the benefits of the printed paper as a digital replica.
Subscribe