Firearms officers who have stepped back from their duties following the prosecution of a colleague have been accused of staging an industrial protest despite rules that ban them from going on strike.
Former counter-terrorism police chief Nick Aldworth said no concerted effort had been made to campaign for changes to the laws around armed officers over the past 20 years despite a previous prosecution following a shooting.
He told the PA news agency that unarmed police officers faced the same risk of being charged with a criminal offence following a death as firearms officers.
"We are an unarmed police service, and therefore we will only ever have volunteers who wish to perform the roles of armed officers. Those come with enormous responsibility and potential risk, both physical and judicial," Mr Aldworth said.
"The judicial risks are no different to that experienced by any other police officer. We have seen police officers charged with murder and manslaughter without using firearms.
"The problem I have with what's going on is, those risks and the perceived weaknesses in the law are well known.
"So what is happening now is not people who are experiencing a sudden questioning of morally whether they to want carry a gun, or do they really feel that the law doesn't support them, they are engaged in industrial protest.
"For good reason, the Police Act does not allow police officers to strike or undertake industrial action. But that is what this is, quasi-industrial action."
Firearms officers are all volunteers and, despite undergoing extensive training, are entitled to step back from their armed duties – known as handing in their ticket – at any point.
"Because we are not an armed police service, we can only rely on volunteers to fill those jobs. We cannot go to somebody and say 'you're going to carry a gun'," the former counter-terror chief said.
"The reason you can't do that is because it comes with moral dilemmas around whether you are prepared to take a life or not.
"It can only ever be through volunteers. And by default, if you are a volunteer you can stop being a volunteer at any point, there is no compulsion."
In the UK it is rare for police officers to face criminal charges after deaths, with the most recent case following a shooting being the death of Azelle Rodney in 2005.
Police marksman Anthony Long was tried for murder over the 27-year-old's death and cleared by a jury at the Old Bailey.
Two other Met officers who were arrested in 2005 for the shooting of Harry Stanley six years earlier – a painter and decorator who was killed while carrying a table leg – faced no further action after prosecutors said there was not enough evidence.
Mr Aldworth said the officers who had walked out now had chosen to do so en masse.
"There have been all of these opportunities to mount a legitimate action to resolve these ambiguities that exist within the law, but they've chosen this moment and en masse," he said.
"They've chosen this moment to do this when actually they've had 20 years to keep pursuing the agenda of change and, other than the occasional blip in public debate, I've seen very little sustained activity from the Police Federation to actually work with government or anybody else to create the change in the law that is being described by Mark Rowley at the moment."
Metropolitan Police Commissioner Sir Mark Rowley has called for changes to give officers "sufficient legal protection to enable them to do their job and keep the public safe".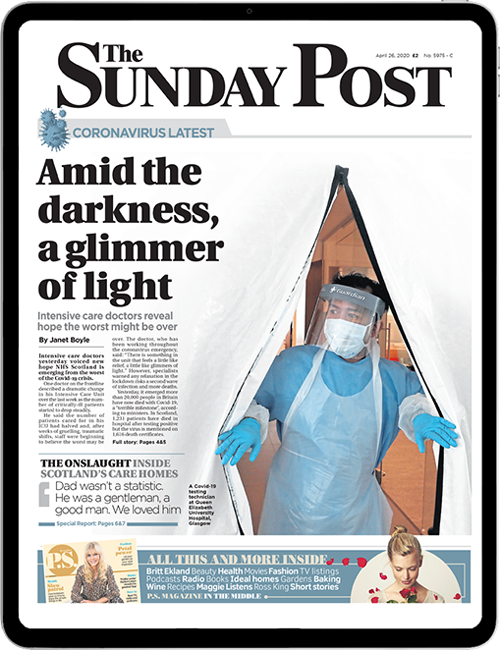 Enjoy the convenience of having The Sunday Post delivered as a digital ePaper straight to your smartphone, tablet or computer.
Subscribe for only £5.49 a month and enjoy all the benefits of the printed paper as a digital replica.
Subscribe