A father of a special needs child "struck a chord" with the Princess of Wales when he shared that his wife suffered from severe morning sickness during her pregnancy.
The Princess visited The Orchards, a centre for children with special educational needs and their families in Sittingbourne, Kent, on Wednesday as part of her "Shaping Us" campaign, which looks to highlight the importance of supporting children and parents in all sorts of circumstances.
Stephen Ikebuwa, 44, who was at the centre with his son, Nathan, said the princess's expression changed after he informed her that his wife suffered from hyperemesis gravidarum during her pregnancy with their son.
The condition causes severe vomiting during pregnancy and often requires hospital treatment, according to the NHS.
Kate mentioned in a podcast in 2020, that she was "not the happiest of pregnant people" while suffering from hyperemesis gravidarum during her past pregnancies.
Mr Ikebuwa, 44, from Gravesend, Kent, told the PA news agency: "It was nice meeting her and when I told her that my wife had hyperemesis gravidarum, it struck a chord with her.
"You can see her expression change; she went through the same thing.
"I remember one of her visits in a hospital she said something about how she had hyperemesis gravidarum.
"You can see her connection to the fact that my wife went through all that, and that really resonated with me."
Kate was dressed in a red blazer with black trousers, with a beige top and shoes and was sporting a chignon hairstyle.
Speaking in a children's playroom at the Orchards, the princess played with three-year-old Beatrice in an enrichment play pit filled with shredded paper.
She told Beatrice "well done" after she was able to fit a large amount of shredded paper on a toy dog.
The Princess rubbed three-year-old Jaxon's back and held his hand for a few moments while talking to his mother.
The mother of George, Charlotte and Louis was also keen to understand Portage, a home-visiting educational service for preschool children and their families.
Janet Rickman, the chair of the National Portage Association, said Kate asked about the impact of portage services on parents of children with special needs.
"You know being a parent is hard enough as it is if your child has got additional needs," she said.
"We work with any child that's got delays or difficulties in two or more areas of development."
Charlotte Beer, a portage practitioner from Dover, Kent, used the service for support while raising her daughter who has autism. She said Kate "really cared about the children".
Ms Beer said: "She was quite interested in the fact that we noticed a regression within my daughter at quite an early age and how supported I felt as a parent.
"She expressed how important it is to make sure children with special needs are supported in their first five years of life.
"You can really tell that she really cared about the children, she came and sat with some of them on the floor, talking to their parents. You can really see she cares and she wants to make a change."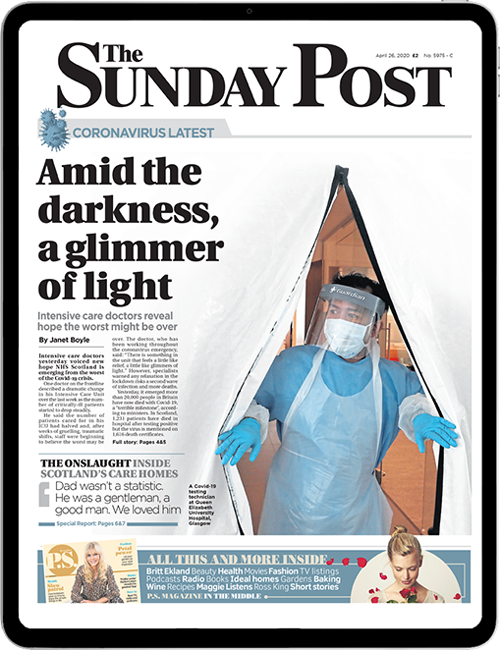 Enjoy the convenience of having The Sunday Post delivered as a digital ePaper straight to your smartphone, tablet or computer.
Subscribe for only £5.49 a month and enjoy all the benefits of the printed paper as a digital replica.
Subscribe