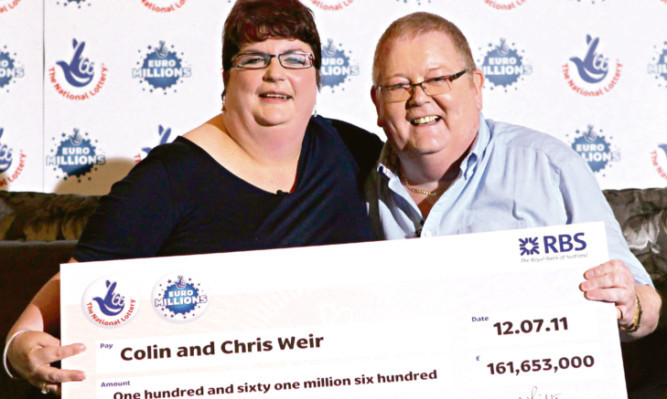 EuroMillions winners Colin and Chris Weir are being used by internet con men in a global web scam.
Rogue cyber-criminals are disguising themselves as Britain's biggest lottery winners in an attempt to snare private data from unsuspecting email users.
Falsely claiming to be £161 million jackpot winner Colin, they tell targets they have been chosen to receive a £500,000 "donation" from the couple's charity scheme. People who open the email are asked to supply sensitive private data which would be used by the crooks to plunder bank accounts.
Independent computer security analyst Graham Cluley last night warned people the scheme is a ploy that can have devastating consequences for those who buy into it.
He said: "This type of scam has become worryingly common as it is just so easy to send and dupe people.
"While 99% of us would see it and instantly bin it, there are a proportion of vulnerable people who are at risk who may be new to computers and email. That's who these fraudsters prey upon in the hope of making a quick buck.
"Sharing any private data like those requested in the Weir's case is then used for identity theft which can then lead to the hacking of your other private accounts and credit cards being taken out in your name. I've seen scams lead to people losing their homes, so my advice is simple don't respond."
The email claims to be from 67-year-old Colin and has the word "charity" in its subject bar. It reads: "We wish to inform you that you have been selected to receive a donation of £500,000 from the Chris and Colin Charity Scheme.
"We are happily giving out millions to selected people worldwide. However, you are required to acknowledge this mail to further procedures."
Recipients are then requested to supply private information, including names, addresses and contact numbers.
A spokeswoman for the Weir's said the couple's charity is actually called the Weir Charitable Trust.
"Neither the Weir Charitable Trust nor Chris and Colin Weir will ever email unsolicited offers of money to anyone, in any currency," she said. "If you are approached by someone claiming to be them, or their representative, and asking you to provide personal or financial details, it is a scam. Do not respond."
It's the third time the couple have had their identities stolen, and then used in online scams. It comes at a time computer-related crime is spiralling out of control. Last year police revealed seven out of 10 scams now involve an IT element, with one chief likening rogue emailers to modern day burglars.
The people behind such scams are normally members of sophisticated eastern European crime gangs.
Police Scotland last night warned computer users to be on the lookout for the cruel use of the generous Weirs as a crime front.
"We would advise members of the public to never give out any personal information, particularly bank details, following this type of correspondence," a force spokeswoman said. "If you have any concerns please report the matter to police."
The couple, of Largs, Ayrshire, won their colossal sum in July 2011. Former STV cameraman Colin and Chris, 58, who was an NHS nursing manager, forked out millions to pay-off mortgages for family and friends.
They also back the SNP, donating 79% of Yes Scotland's funds in the lead-up to the referendum.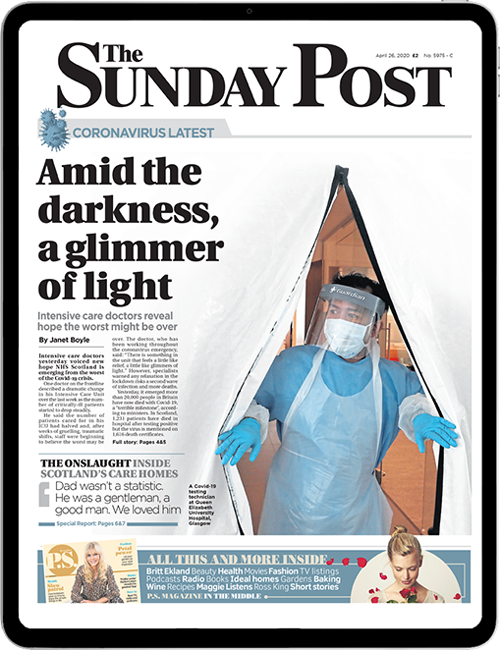 Enjoy the convenience of having The Sunday Post delivered as a digital ePaper straight to your smartphone, tablet or computer.
Subscribe for only £5.49 a month and enjoy all the benefits of the printed paper as a digital replica.
Subscribe