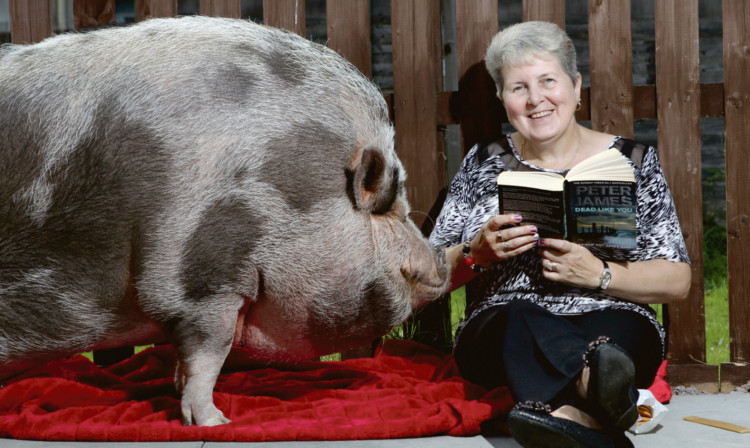 He's the most famous porker since Miss Piggy.
Last week, we revealed how "micro" pig Dudley had become more of a macro pig, after he kept growing, much to owner Catherine Dawes's surprise.
Catherine and partner Colin, from Blantyre, Lanarkshire, bought the piglet from a breeder in Nottingham for her 50th birthday, with the promise he would grow no bigger than a small dog.
But three years on, he measures 5ft 8 from snout to tail and is thought to weigh more than 20 stone!
With fully grown micro pigs weighing just two stone, it seems someone was telling porkies!
Our story brought a rid-oink-ulous amount of attention to 52-year-old Catherine's usually quiet street.
The day after The Sunday Post was published, Dudley experienced a surge of newfound fame.
And owner Catherine says she reckons he's enjoying his new life in the spotlight.
The giant porker hit the headlines of the national daily press all over the UK and was splashed across American news websites, reaching audiences around the globe.
Dudley the "macro" pig was even trending on Twitter!
After a whirlwind week of media attention, Catherine said: "I can't thank The Sunday Post enough . . . you told Dudley's story so well.
"But I wasn't prepared for what happened afterwards. The following day, Dudley was absolutely everywhere. He was in most of the papers, the subject of conversation on radio stations and there were reporters at the door and on the phone from newspapers, magazines and TV channels.
"We even had people trying to sneak into the garden to take pictures of Dudley! It was crazy."
The youth worker added: "Dudley is just our pet, part of the family. We never expected he'd be such big news! It's all come as a bit of a shock really."
But pampered pet Dudley hasn't seemed to notice he's causing such a stir.
"He's never been so fussed over in his life," Catherine said. "But he's oblivious to it all. He's a pretty relaxed pig and has just carried on as normal, completely unfazed.
"He has noticed he's getting a lot more bananas though, so I think he knows something is going on. And he's certainly enjoying that part of it!"
She added: "Dudley has always been a star in our eyes, but now he's a real superstar.
"We love our big boy and it's nice to know other people are interested in him, too.
"But it's been a bit of a whirlwind week. He's enjoying the attention while it lasts but I think he's looking forward to getting back to the quiet life!"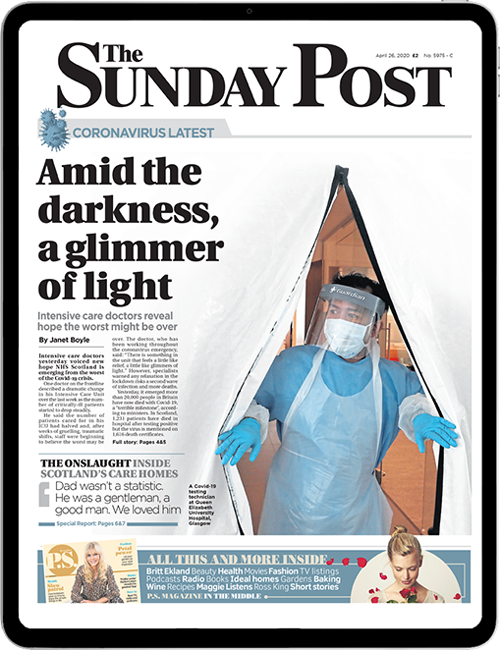 Enjoy the convenience of having The Sunday Post delivered as a digital ePaper straight to your smartphone, tablet or computer.
Subscribe for only £5.49 a month and enjoy all the benefits of the printed paper as a digital replica.
Subscribe