Russell Brand has always been a divisive figure and at the centre of many controversies during his career.
The comedian rose to fame with his stand-up performances, making his Edinburgh Festival debut in 2000 before achieving prominence as host of Big Brother's spin-off show Big Mouth from 2004 for three years.
However, in 2008, he and presenter Jonathan Ross were at the centre of a furore after leaving a series of lewd messages during a prank on BBC Radio 2 on the answerphone of Fawlty Towers actor Andrew Sachs, who died in 2016, about a romantic liaison with his granddaughter.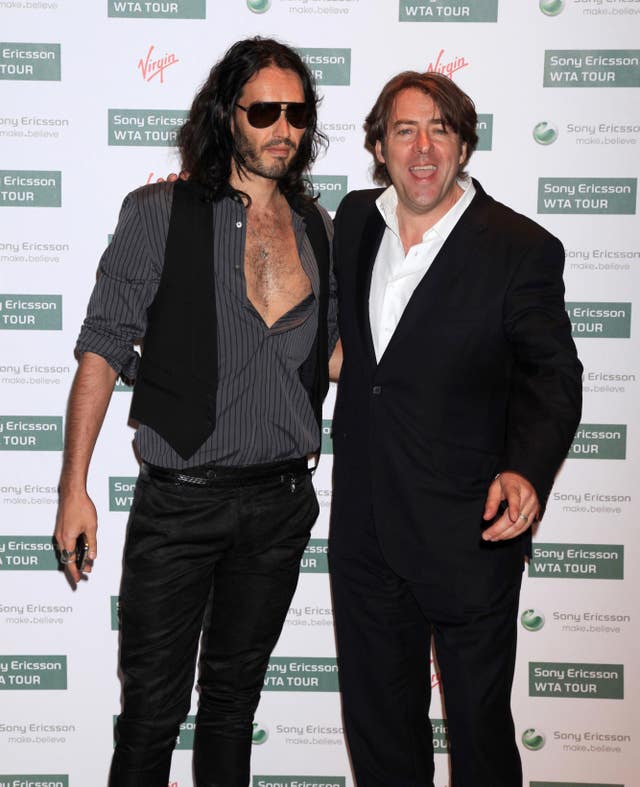 The pre-recorded show caused uproar, prompting Brand and the controller of Radio 2 to quit, Ross to be suspended from broadcasting for three months and a shake-up in the way BBC output was vetted.
Ofcom later fined the BBC £150,000 over the phone calls, describing them as "gratuitously offensive, humiliating and demeaning".
During an interview for BBC Radio 4's Desert Island Discs in 2013, Brand claimed the scandal, later named Sachsgate, had erupted because he had become caught up in an anti-BBC "agenda".
He reiterated his apology for the upset the incident caused, but suggested it was a "dishonest scandal" because it was hijacked by those motivated by a bias against the corporation.
It came a year after Brand released his memoir titled My Booky Wook: A Memoir Of Sex, Drugs And Stand-Up which recounts his experiences of being a "promiscuous" lothario.
In the wake of the #MeToo movement, the actor and comedian previously said he had no regrets about his previous sexual behaviour, claiming to have had intimate relationships with hundreds of women in the past.
Brand's career in the US soared following the Sachsgate scandal, starring in a number of major Hollywood films including Forgetting Sarah Marshall opposite Kristen Bell, and Get Him To The Greek with Jonah Hill, both in which he plays the same anarchic British rock star Aldous Snow.
He also starred in the re-make of the Dudley Moore comedy Arthur alongside Dame Helen Mirren, Jennifer Garner and Greta Gerwig, the boozy tale of a wayward playboy.
During this time, Brand met US pop star Katy Perry at the MTV Video Music Awards in September 2009 and after enjoying a whirlwind romance, Brand proposed outside the Taj Mahal in India two months later.
The couple were married at a lavish ceremony conducted by a friend of the bride's family at the Aman-e-Khas luxury resort outside the Ranthambore tiger sanctuary in India in October 2010.
Rumours of cracks in their relationship began to circulate when the pair were pictured spending Christmas apart, and 14 months after the ceremony Brand announced the couple had split.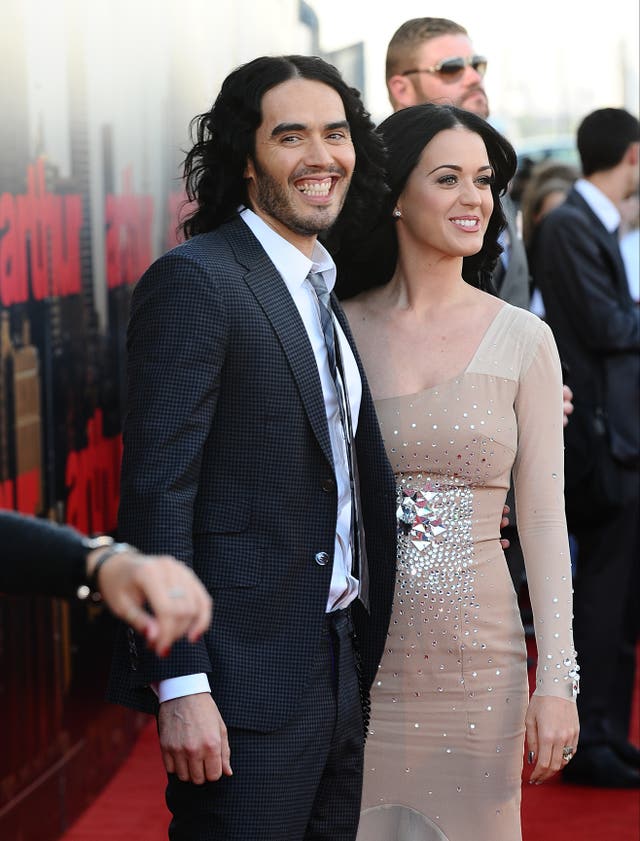 At the time, Brand said: "Sadly, Katy and I are ending our marriage. I'll always adore her and I know we'll remain friends."
In 2015, Brand hit the headlines once again for urging people to vote Labour after repeatedly saying they should not vote.
He later said in an interview with NME: "My opinion on voting is evolving," while warning that "the end of democracy" could be near.
Brand also sparked controversy on Comic Relief in 2017 by saying "f****** hell" live on air following a technical glitch.
It came in the same year that he released his part personal memoir and part self help guide titled Recovery: Freedom From Our Addictions, following his rehabilitation from heroin addiction in 2003.
During an event at the Cheltenham Literature Festival, he said that various childhood traumas were the source of a discontent which led to his spiral into addiction, when he first tried drugs at 14.
Meanwhile in 2020, Brand divided opinion over a YouTube clip in which he discusses whether the video for Cardi B and Megan Thee Stallion's single Wap is a "feminist masterpiece or porn".
He has since garnered almost seven million followers on his YouTube channel covering news stories, including alleged misinformation surrounding the Covid-19 pandemic and being an outspoken sceptic of the vaccine.
Some of the most popular videos on Brand's channel include suggesting a global Covid-19 cover-up and the Great Reset conspiracy theory which claims a global elite is using the pandemic to enforce radical social change.
Last year, one of his videos was taken down on YouTube over the site's policy on Covid-19 disinformation, which prompted Brand to move his channel to the video platform Rumble.
The star married Laura Gallacher, the sister of presenter Kirsty, in 2017 and the couple, who share Mabel and Peggy, are expecting their third child.
The couple set up their own three-day wellness festival in July titled Community Festival With Laura & Russell Brand with workshops, wild swimming, meditations, all vegan food and alcohol-free, as well as featuring special guests including Wim Hof.
On Saturday, Brand faced allegations of rape, sexual assault and emotional abuse over a seven-year period following a joint investigation by The Times, Sunday Times and Channel 4 Dispatches.
Four women alleged sexual assaults between 2006 and 2013, when he was at the height of his fame, working for BBC Radio 2 and Channel 4 as well as starring in Hollywood films.
Brand has vehemently denied the allegations and in a video posted online the day before the claims were published, stated all of his relationships have been consensual, before accusing the media of a "co-ordinated attack".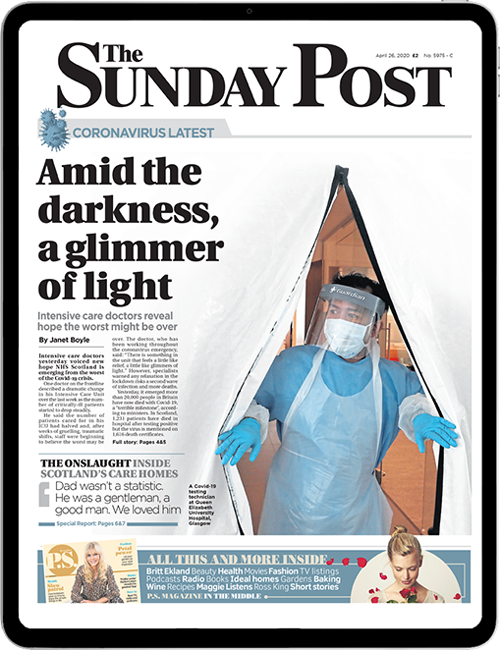 Enjoy the convenience of having The Sunday Post delivered as a digital ePaper straight to your smartphone, tablet or computer.
Subscribe for only £5.49 a month and enjoy all the benefits of the printed paper as a digital replica.
Subscribe