A security scare in a Derbyshire town has led to the evacuation of homes on multiple streets and the arrest of a man on suspicion of explosive offences.
Derbyshire Constabulary said it was called to a house on Acorn Drive, Belper, just after 6pm on Friday.
During a search, officers found some "suspicious items" and have arrested a man.
An Explosive Ordnance Disposal team has now drawn a 100-metre cordon around the property – and houses within the zone, which include Acorn Way, Acorn Drive, Swinney Lane and Swinney Bank, have been evacuated.
Officers said the Strutt Centre, a nearby community centre, will act as a rest centre for evacuated people.
One resident, who was at the Thorn Tree Inn pub – which sits on the edge of the police cordon, said: "From what I can gather, the police have been knocking on the houses, advising people to leave. They've not forced them but advised them to go out.
"They've told them they'll ring when it's safe to return and they're opening up the Strutt Community Centre for people who live in that area to go to tonight."
She added that at least three evacuated residents had taken shelter at the pub.
Asked how the evacuees were feeling about the situation, she said: "They seem okay to be fair. They're just probably surprised and concerned that you don't know who is living near you.
"I think they arrested him last night, the chap. The people who live near know who it is."
A spokesperson from the Strutt Centre said volunteers from Derbyshire County Council opened the building as a rest centre on Saturday and that residents who are unable to access their homes can go there for shelter and refreshments.
She said a few people have already arrived, adding: "The county council with all their emergency planning team and all their volunteers are here and it's a warm space where they can have drinks and things like that and just see what happens bit-by-bit."
Derbyshire Constabulary said there was no indication as to how long the evacuation and road closures will be in place.
Officers said the cordon has been put in place around properties on Acorn Way, Acorn Drive, Swinney Lane and Swinney Bank, on the advice of an Explosive Ordnance Disposal team.
Acorn Drive remains closed at its junction with Mill Street and Swinney Lane is closed between its junction with Mill Street and just after the junction with Swinney Bank.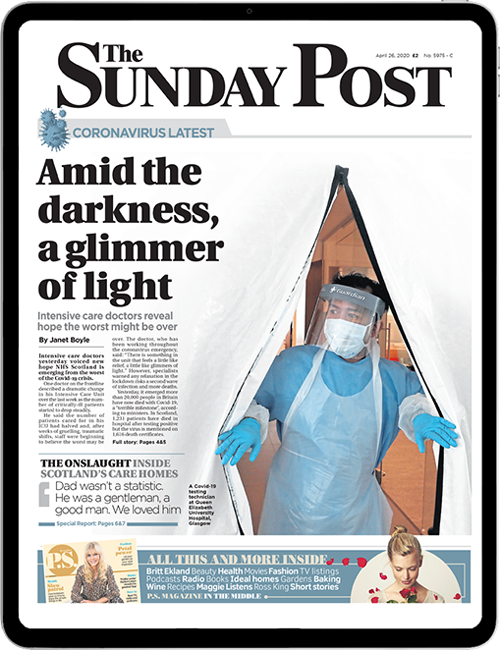 Enjoy the convenience of having The Sunday Post delivered as a digital ePaper straight to your smartphone, tablet or computer.
Subscribe for only £5.49 a month and enjoy all the benefits of the printed paper as a digital replica.
Subscribe